New position to support growth of arts and humanities at IU Bloomington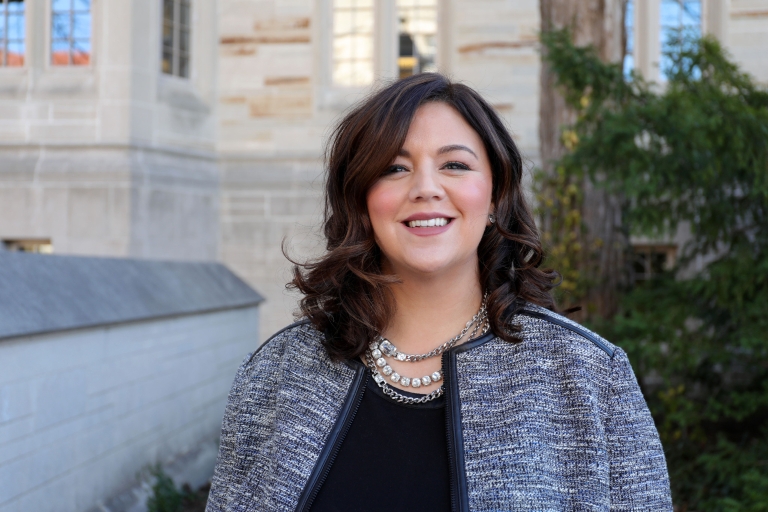 Indiana University Bloomington's many cultural and artistic venues and activities, including IU Cinema, the Mathers Museum and India Remixed, have a new champion. Assistant Provost for Strategic Campus Advancement Helene O'Leary will garner private support for campuswide arts and humanities initiatives in the new position.
O'Leary will ensure that these institutions and initiatives have the support to serve not only the campus's 65,000 students, faculty and staff, but also the Indiana communities and K-12 schools that depend on the university's museums and performances as a key part of the creative and cultural landscape of southern Indiana.
O'Leary has served in development roles for IU for two decades, securing $47 million in support of multiple schools and university priorities including the IU Libraries, the School of Optometry, Women's Philanthropy, IU Cinema and the Kinsey Institute, and as part of the IU Foundation's Major Giving and Annual Giving teams. During her tenure, O'Leary has led her teams to meet their goals in the Matching the Promise Campaign. In the recent "For All" bicentennial campaign, the IU Libraries became the first Bloomington unit to surpass its goal.
SPEA Dean John D. Graham appointed to independent EPA board of science advisors
John D. Graham, dean of the IU School of Public and Environmental Affairs, has been appointed to a position on the Environmental Protection Agency's Science Advisory Board.
The board was established by Congress to provide independent scientific and engineering advice to the EPA administrator on the technical basis for EPA regulations.
Graham was one of several new appointments to the panel made by EPA Administrator Scott Pruitt, joining a group composed of academic researchers, industry experts, government officials and advocates for environmentally focused organizations.
Graham said he was honored by the appointment. "I join SAB with no predispositions as to what our priorities will be," he told a reporter for The Washington Post. "I will look for guidance from the agency and veteran members of SAB."
Graham has been the dean at SPEA's campuses in Bloomington and Indianapolis since 2008. Before coming to IU he was the founder of the Harvard Center for Risk Analysis and served as head of the Office of Management and Budget's Office of Information and Regulatory Affairs under President George W. Bush. In that capacity, he led the regulatory-review, statistical and information-policy functions of the federal government. Graham is an author or co-author of over 200 scientific articles and ten books including several that focus on environmental science and public policy.
Board of Trustees approves two construction projects for Bloomington campus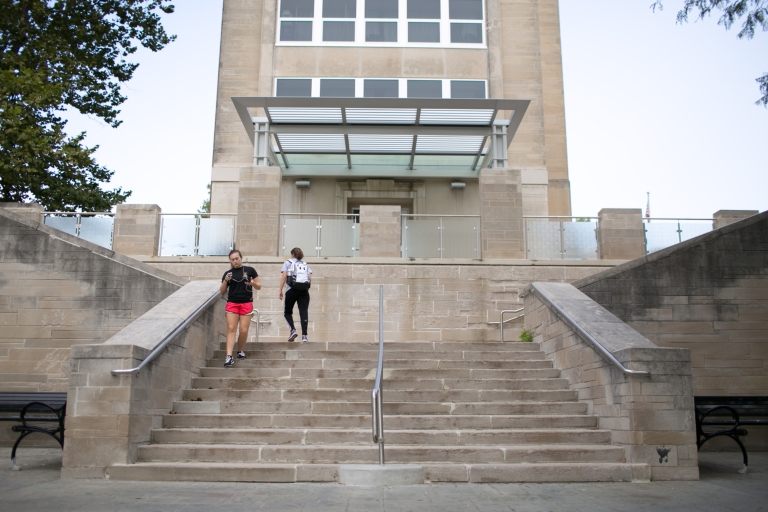 Requests for renovations of Teter Quadrangle and an addition to the Delta Upsilon fraternity house on the IU Bloomington campus were approved by the IU Board of Trustees at last week's Facilities and Auxiliaries Committee meeting on the IU Southeast campus. Vice President for Capital Planning and Facilities Thomas A. Morrison presented the requests.
All five residence hall buildings in Teter Quadrangle will be renovated in two phases, enabling about half of the facility to be in use during each phase. Mechanical systems will be replaced, a new fire suppression system installed, and elevator and accessibility upgrades performed. Updates will also be made to corridor and student room finishes.
A design for a 650-square-foot addition to the Delta Upsilon fraternity house also was approved. The addition will provide accommodations for a house director/professional resident advisor and a new bike facility.