Indiana University Bloomington's annual Staff Merit Awards will be presented during a ceremony at 3:30 p.m. Dec. 11 in the Indiana Memorial Union's Frangipani Room.
Given by IU Bloomington Provost and Executive Vice President Lauren Robel and Associate Vice President for Human Resources John Whelan, the awards recognize six full-time staff members who demonstrate exemplary job performance and special efforts to improve Indiana University.
The 2017 award recipients are:
Professional staff 
Gary Chambers, University Architect's Office
Gary Chambers is the director of construction management at IU Bloomington. In his 52 years of service, his nominators said, he has contributed greatly to putting Indiana University at the top of the list of the most beautiful college campuses. They said his talent and knowledge is invaluable.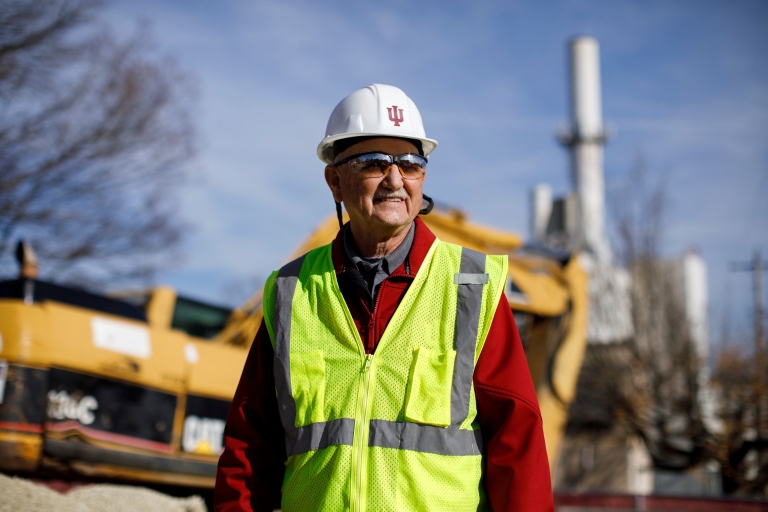 "Managing multiple construction projects running the gamut from one-room renovations all the way to brand-new buildings in the middle of a vibrant and active campus requires a special skill set," said Hank Hewetson, assistant vice president for facilities. "Gary always handles this in stride in his usual calm, cool manner."
Having dedicated the majority of his career to IU, Chambers has touched nearly every corner of campus and supports the university's mission in his daily work.
"Gary stands amongst the giants of Indiana University men and women who simply are Indiana University all the way to their core," said Jim Stewart, assistant vice president for capital planning and facilities.
Carolyn Lipson-Walker, Jewish Studies Program 
Carolyn Lipson-Walker's nominators commend the assistant director of IU Bloomington's Jewish Studies Program for excelling in a dynamic position that requires her to wear a "mind-boggling number of hats" and for her "love and imagination" toward her work, saying she is "indispensable and indefatigable."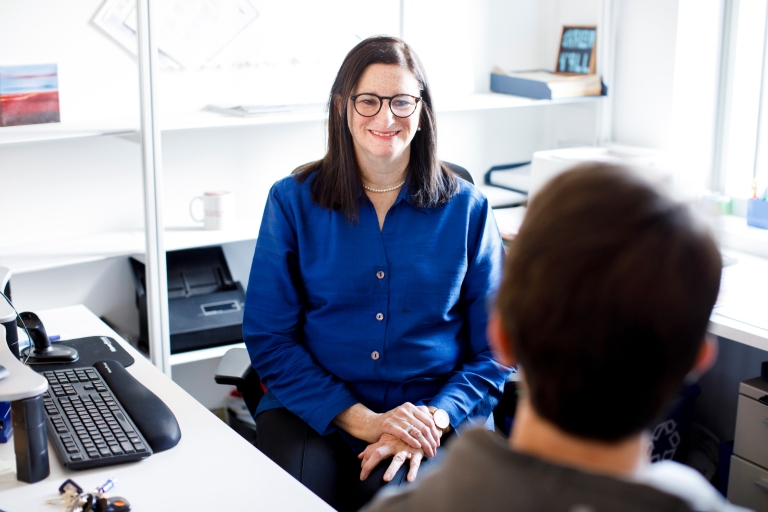 "A dedicated, talented professional, Carolyn oversees a portfolio of duties that in most other units on campus would probably require the attention of two or three staff members," said Alvin Rosenfeld, a professor of Jewish studies. He said the success of the program is due in part to Lipson-Walker's contributions over the course of her 24 years at IU Bloomington.
And throughout her time with the program, she has made it her goal to establish connections with every student who comes through.
"For current students, she is, as much as any faculty they encounter, the face of the Jewish Studies Program," said Mark Roseman, the director of the program. "If there is a Jewish studies alumnus over the last 20 years whose birthday she does not know, whose children or parents' names she has not recorded and with whom she does not chat on a regular basis, I can only wonder how they escaped!"
Service staff 
Brad Bond, Facility Operations
Brad Bond works in IU Bloomington's Carpenter Shop and has been with the university for 25 years. His nominators praised him for his dedication to his craft and for going "above and beyond" in his role.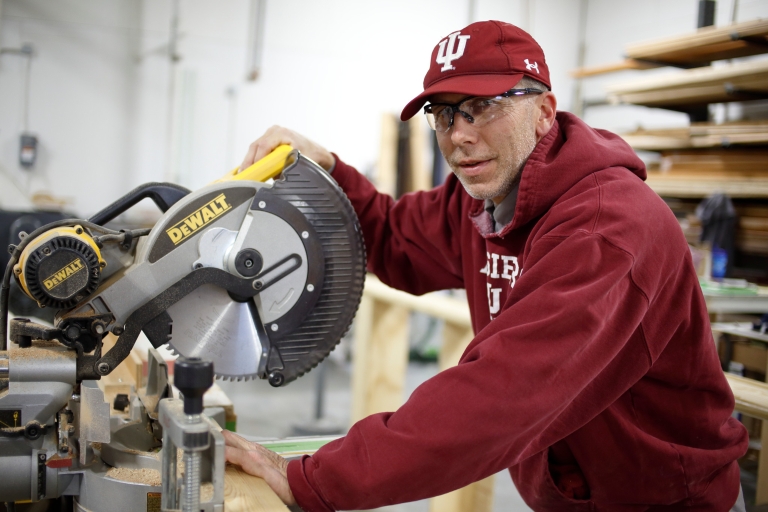 "He is so dependable, and he will give you a full day of work even if it means working through lunch or break time," said Danny Martindale, carpenter shop supervisor at Facility Operations. "He does his best and thinks about the safety of others."
He also possesses a positive attitude that makes him a pleasant co-worker.
William McCoy, a construction coordinator at IU Bloomington who has worked with Bond for nearly 15 years, said he is a "good listener and a team player with a great 'can do' attitude." McCoy also commented on how well Bond gets along with his co-workers, sharing his "positive and good cheer attitude every day."
Jill Kenealy-Minch, Facility Operations
Jill Kenealy-Minch is an electrician in Facility Operations. Her nominators said her dependability and dedication to her work make her a "great asset to the electric shop."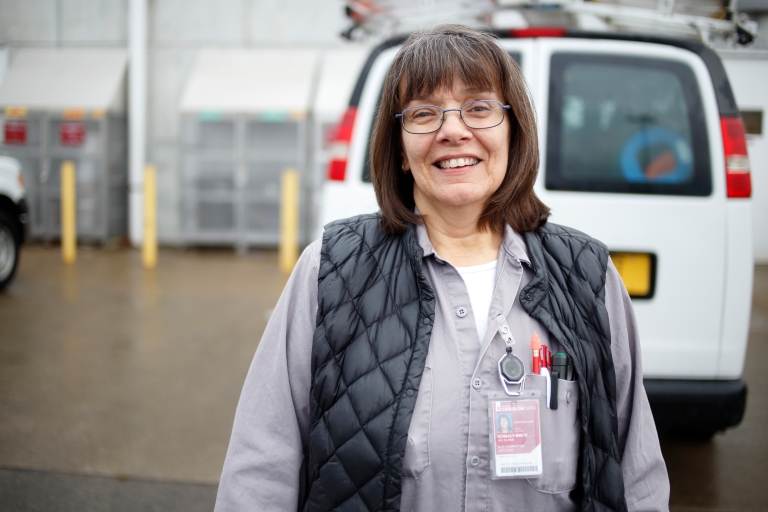 "Her work ethic is hard to come by," wrote Matt Lawrence, Electric Shop general supervisor. "She is one of the most consistent workers, and she is the person to count on if the job needs to be done in a certain time frame."
And she completes every job with a smile on her face.
"Ms. Minch consistently maintains a positive attitude, no matter how hard the job is," wrote Jason Higdon, Electric Shop general supervisor.
Support staff
Robert England, Indiana Memorial Union
Robert England, a retail dining supervisor at the Indiana Memorial Union, leads his region of the Burger King Corp. in operating standards. His nominators attribute his success to his intense professionalism and work ethic.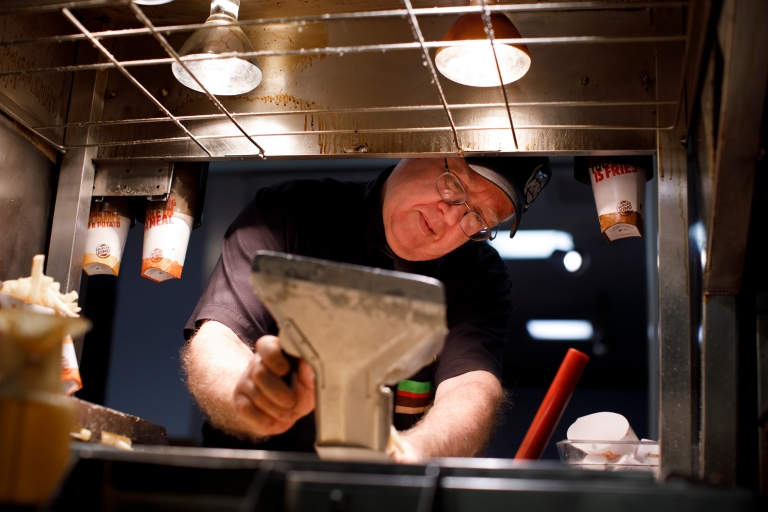 "In my years working at the IMU, Rob is one of the most reliable and dedicated people I have had the pleasure of working with," wrote Tyler Harden, a retail manager at the IMU who started as a crew member under England in 2010. "In addition to ensuring his home unit runs smoothly, Rob also helps other units when called upon. Whatever it may be, Rob is always willing to lend a hand when needed."
According to his nominators, England also demonstrates devotion to both his customers and his employees. Chris Gray, the district manager for IMU Restaurants and Catering, has worked with England for seven of his 17 years at Indiana University and said England demonstrates "outstanding customer-focused service and internal employee empowerment and development competencies."
"Rob inspires and motivates his employees to achieve their best and does so through example," wrote Holly Hudson, retail operations manager at the IMU.
Judi Roberts, Department of Chemistry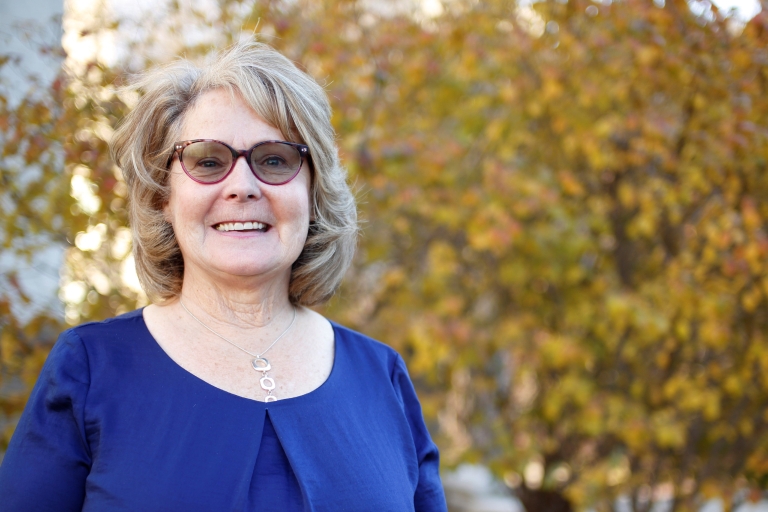 Judi Roberts has been employed at IU for more than 24 years, and nearly 19 of those have been spent in her current position as the secretary to the chair of the Department of Chemistry. Her nominators unanimously agree that Roberts truly embodies the values of Indiana University.
"In a department where there is never a shortage of work or the urgency for completing it, Judi maintains a professional civility and personal confidence that lead us to collectively exceed expectations," wrote Richard DiMarchi, Distinguished Professor of Chemistry and the Linda and Jack Gill Chair in Biomolecular Sciences. "She is exceptionally loyal, trustworthy and most importantly caring for the goodwill of the department and its faculty, staff and students."
Roberts' nominators said she is always doing small things to make others feel valued and welcome, like sending candidates handwritten thank-you letters and delivering cards to employees on their birthdays.
"Judi not only executes her job to the best of her ability but also cares about the people she works with, always treating them with kindness and respect," wrote Stephen Jacobson, a professor and Bair Chair in the Department of Chemistry. "Her compassion for others is unprecedented, and she is a wonderful advocate for the department."