Six IU faculty members named distinguished professors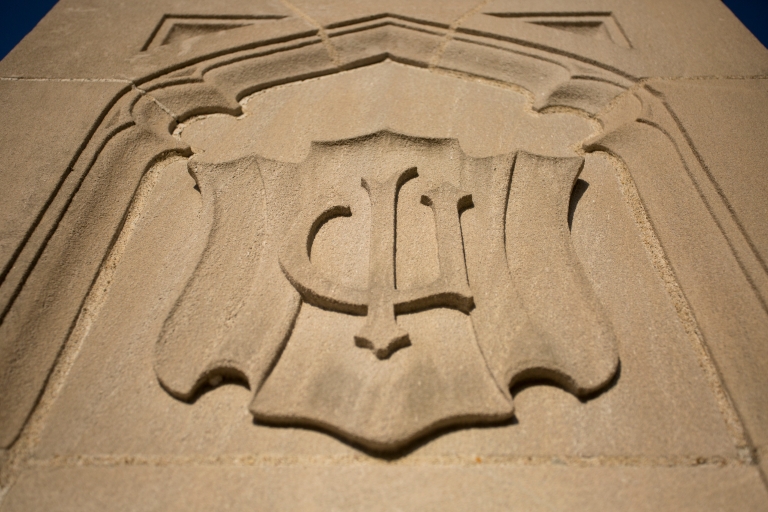 Six IU faculty members have been promoted to distinguished professor, the university's highest academic rank for scholars and researchers.
The appointments were approved Dec. 1 by the IU Board of Trustees and announced Dec. 11. The distinguished professors include five faculty members from IU Bloomington and one from the IU School of Medicine in Indianapolis.
IU Bloomington appointees are David B. Allison, dean of the School of Public Health-Bloomington, and four professors from the College of Arts and Sciences: Carl Bauer, a microbiologist and current chair of the Department of Molecular and Cellular Biochemistry; Jerome Busemeyer, a cognitive scientist in the Department of Psychological and Brain Sciences; Sumit Ganguly, an India studies and national security specialist in the Department of Political Science; and Mark Roseman, a professor of Jewish studies and history. At IUPUI, School of Medicine medical oncologist Patrick Loehrer was also honored.
BFC, Wimbush issue statements regarding taxation of tuition waivers
The Bloomington Faculty Council recently issued a resolution in support of IU President Michael A. McRobbie's statement denouncing the reclassification of tuition waivers as taxable income in tax form legislation recently approved and being reconciled by the U.S. House of Representatives and the U.S. Senate.
In the statement issued after its Dec. 5 meeting, the Bloomington Faculty Council urged IU administration to develop a strategy to protect students, staff and faculty from increased financial burden caused by the reclassification.
In addition, James Wimbush, vice president for diversity, equity and multicultural affairs and dean of the University Graduate School, issued a statement saying the university has heard the concerns and is working to share information about the "damaging effects this act will have on IU's professional and graduate students and higher education in general."
Iraq Study Group papers of Lee Hamilton available digitally through IU Libraries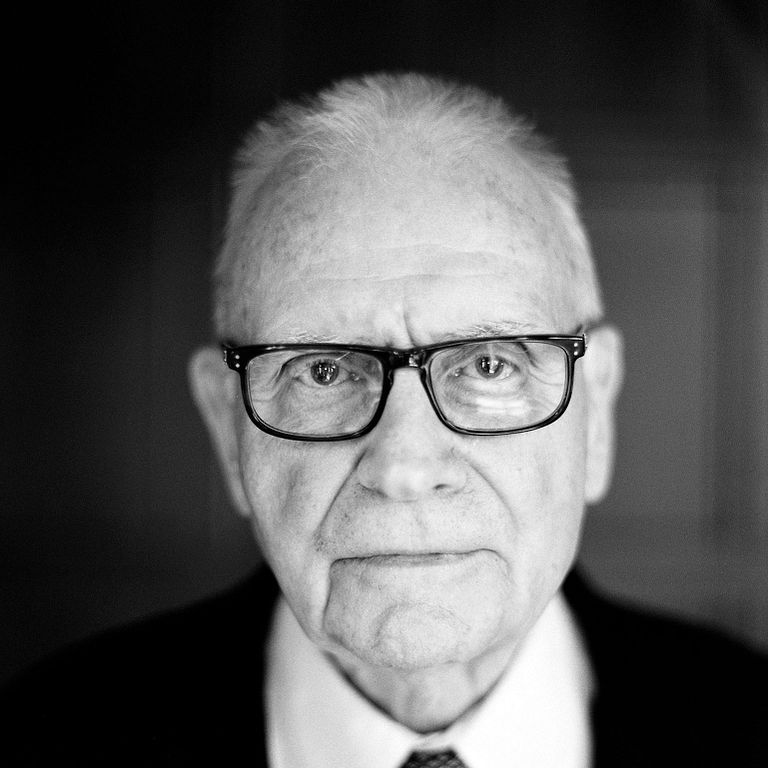 The Iraq Study Group Papers of former U.S. Rep. Lee Hamilton are now available in digital format from Indiana University Libraries, providing researchers and the public with a behind-the-scenes look at a bipartisan panel that influenced U.S. policy in Iraq.
Hamilton, now a distinguished scholar in the IU School of Global and International Studies and professor of practice in the School of Public and Environmental Affairs, served as co-chair of the study group, which assessed the conduct of the Iraq War and recommended changes in U.S. policy.
The collection, donated by Hamilton, consists of the electronic and paper files created by Hamilton and by his senior advisor and special assistant to the study group. The files document the formation of the group, its work, the creation of its final report and follow-up activities.
ICYMI: Inside IU Bloomington holiday schedule
Just a reminder that this is the last Inside IU Bloomington of 2017. Our first issue of 2018 will publish Jan. 16, and subsequent issues will be published each Tuesday, with the exception of Spring Break.
Got a story idea or news tip? Share it with our team at iniu@iu.edu. The internal news team includes editor Bethany Nolan, writer Bailey Briscoe and production coordinator Marah Harbison.
Want to look up a story from an earlier issue? Visit the Inside IU Bloomington archive.
All Inside IU Bloomington stories appear on the News at IU website, the source for comprehensive news and information about Indiana University, and can be found by searching the tag "Inside IU Bloomington" or under the "News for Faculty and Staff" tab.
Conductor, alum to receive honorary doctorate from IU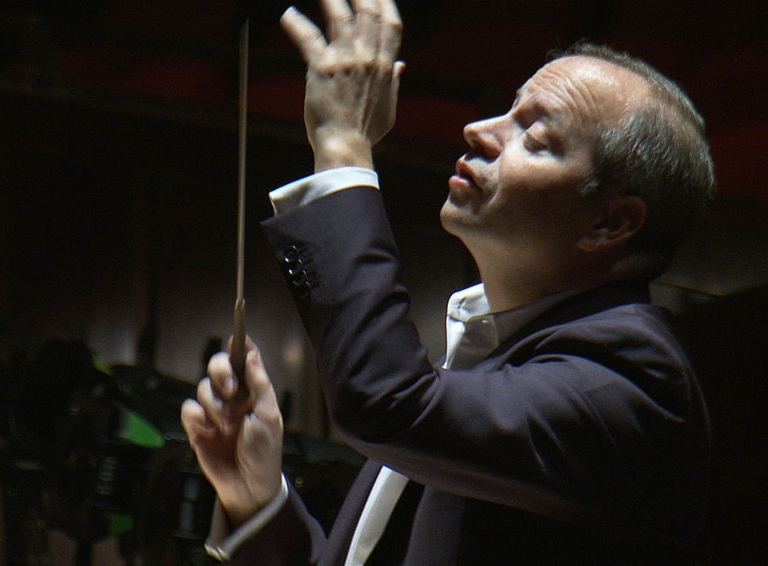 Renowned conductor and IU Jacobs School of Music alumnus Patrick Summers will receive an honorary doctoral degree conferred by IU President Michael A. McRobbie. The degree will be presented during IU Bloomington's winter commencement at 10 a.m. Dec. 16 at Simon Skjodt Assembly Hall.
Summers was named artistic and music director of Houston Grand Opera in 2011 after having served as the company's music director since 1998. He has conducted more than 60 operas with the company and has been responsible for many important artistic advances, including the development of the Houston Grand Opera Orchestra, conducting the first Wagner "Des Ring des Nibelungen" cycle in the company's history, developing many world premieres and advancing the careers of numerous emerging opera stars.
Young entrepreneur gets business advice from Kelley School student consultants
Recently, four students in Robert Ridlon's economic consulting course, G400, presented the results of their capstone project to a unique client: The Flame Candle, a small business in Fort Wayne, Indiana.
The company's CEO and sole candle-maker, 12-year-old Cameron Cage, sat in the front row of a Hodge Hall classroom during the students' 30-minute presentation, absorbing recommendations about pricing, packaging and marketing.
With support from his mother and from his football coach, Cage began the business in March and now sells customized candles in a local store, Blue Jacket, and on Etsy. Among his most popular candles are the "birthday" candles and the candy-striped IU-themed ones.
Media School students intern on set of 'Ms. White Light'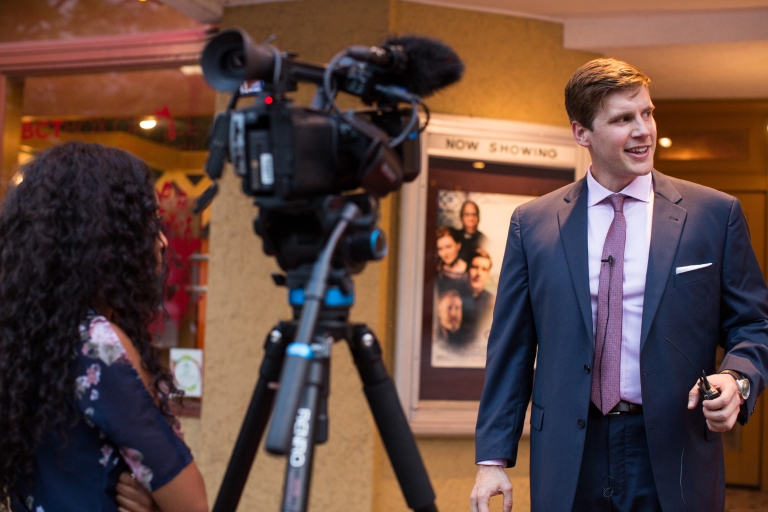 Students from The Media School got the chance this semester to work with IU alumni on the set of a motion picture being filmed in Bloomington. Interning on the set of "Ms. White Light," students learned what exactly working in the film industry might take.
Usually, the closest opportunities to get experience on a film set are in Chicago, students said. Pigasus Pictures, the production company producing "Ms. White Light," works to get more people in Indiana involved in film. The company is based in Indiana and is run by IU two alumni, CEO Zachary Spicer and COO John Armstrong.
The company also produced "The Good Catholic" in Bloomington earlier this year. Pigasus Pictures plans to produce five more films in Bloomington during the next three years.
Professor Adrian Matejka named new state poet laureate
The Indiana Arts Commission has announced the selection of Adrian Matejka as the new Indiana State Poet Laureate.
Matejka was born in Nuremburg, Germany, and grew up in California and Indiana. He is a graduate of Pike High School in Indianapolis, Indiana University Bloomington, and the MFA program at Southern Illinois University in Carbondale. He is the Ruth Lilly Professor/Poet-in-Residence at Indiana University Bloomington.
Matejka will begin his two-year term as Indiana State Poet Laureate on Jan. 1 and will serve through Dec. 31, 2019. He succeeds current Poet Laureate Shari Wagner.
Chemist David Clemmer elected fellow of National Academy of Inventors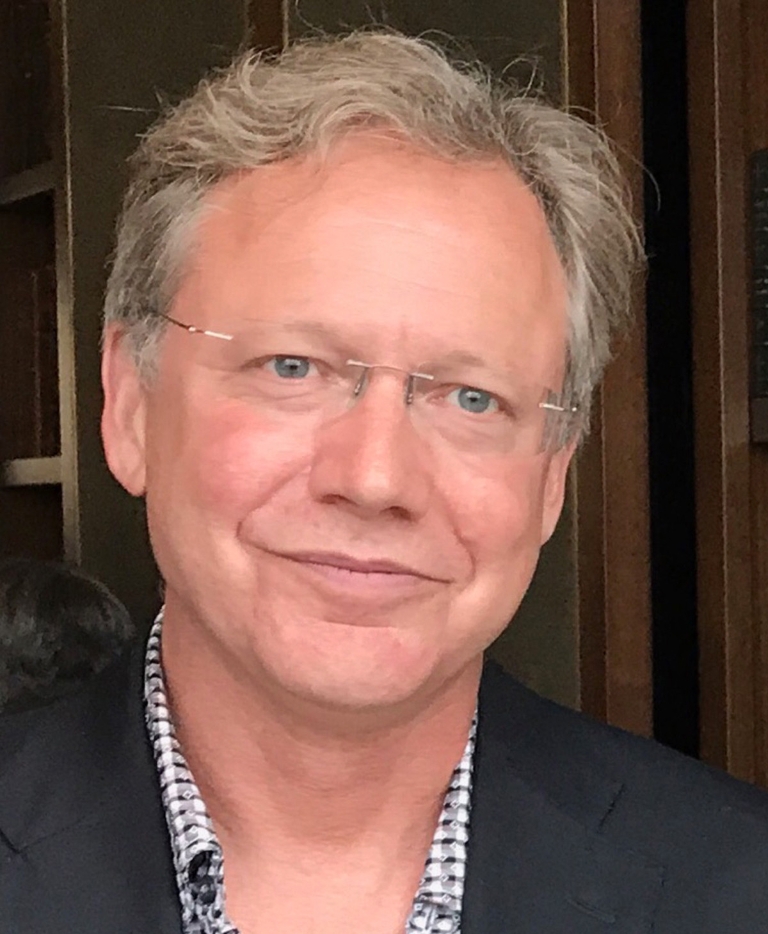 David Clemmer, Distinguished Professor and the Robert and Marjorie Mann Chair in the Department of Chemistry at IU Bloomington's College of Arts and Sciences, has been elected a fellow of the National Academy of Inventors. His inventions are used in several fields including structural biology, biomarker discovery, proteomics, food quality and safety monitoring, and environmental sciences.
Clemmer and his students have developed several mass spectrometry-based techniques. His group is best known for the invention and development of nested ion mobility-mass spectrometry. This work has resulted in around 15 patents from the U.S. Patent and Trademark Office, and around 45 foreign patents. Clemmer's inventions form the foundation of high-definition mass spectrometry and are available for use around the world.
Clemmer joins Richard DiMarchi, Distinguished Professor and the Linda and Jack Gill Chair in Biomolecular Sciences, as the only IU researchers elected as academy fellows. With the election of the 2017 class, there are now 912 NAI fellows, representing more than 250 research universities and governmental and nonprofit research institutes.