BLOOMINGTON, Ind. –David Clemmer, Distinguished Professor and the Robert and Marjorie Mann Chair in the Department of Chemistry at Indiana University's College of Arts and Sciences, has been elected a fellow of the National Academy of Inventors. His inventions are used in several fields including structural biology, biomarker discovery, proteomics, food quality and safety monitoring, and environmental sciences.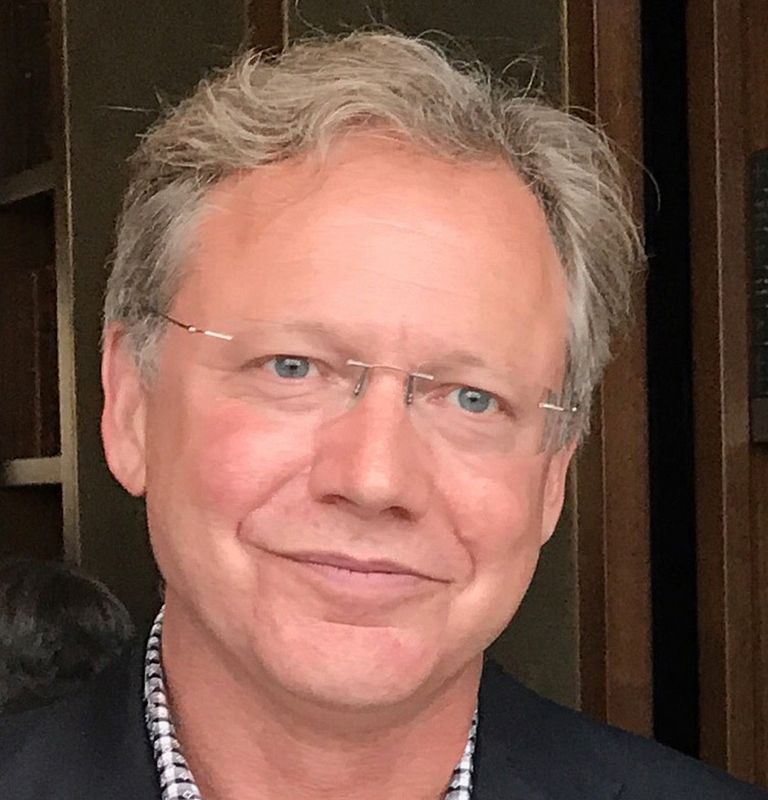 Election to NAI fellow status is the highest professional honor bestowed solely on academic inventors who have demonstrated a prolific spirit of innovation in creating or facilitating outstanding inventions that have made a tangible impact on quality of life, economic development and the welfare of society.
Clemmer and his students have developed several mass spectrometry-based techniques. His group is best known for the invention and development of nested ion mobility-mass spectrometry. This work has resulted in around 15 patents from the U.S. Patent and Trademark Office and around 45 foreign patents. Clemmer's inventions form the foundation of high-definition mass spectrometry and are available for use around the world.
Clemmer credited the importance of IU students and colleagues in inventing advanced technologies.
"IU's reputation in analytical chemistry, which is typically ranked a top-five program nationally, has allowed me to collaborate with some of the most talented students in the field. Twenty-nine students from my group have obtained their doctorate. Also important are IU's outstanding technical facilities, like machine and electronics shops, and their staffs," Clemmer said.
"There are few places around the world that have a combination of students, faculty, technical staff and infrastructure that make inventions such as ours possible. I'm grateful for the commitment that generations of IU faculty and administrators have made to developing, sustaining and advancing such cutting-edge capabilities."
Clemmer noted the importance of the IU Innovation and Commercialization Office, which protects, markets and licenses intellectual property developed at Indiana University so it can be commercialized by industry.
"Advancing research to the marketplace has led to numerous applications and other new technologies that I had not imagined. New technologies and measurements impact problems in ways that are unpredictable," Clemmer said. "It is wonderful to see our inventions in the hands of those with expertise in other fields, allowing the methods to contribute to advancing quality of life in ways that I had never anticipated."
Larry Singell, executive dean of the College of Arts and Sciences, lauded Clemmer and his research.
"David's pioneering research in analytical chemistry and the subsequent development and commercialization of his mass spectrometers have opened up a new world of opportunity for researchers seeking to understand complex molecular systems," Singell said. "David is greatly admired by his colleagues and students for his extraordinary scientific accomplishments, wide-ranging imagination, and ability to draw creative inspiration from both the arts and sciences. He reminds us that the liberal arts are the true home of invention."
During his career, Clemmer has received the Chemical Instrumentation Award from the American Chemical Society, the Biemann Medal from the American Society of Mass Spectrometry, the National Fresenius Award from the Phi Lambda Upsilon National Chemistry Honor Society, and the Tracy M. Sonneborn Award for teaching and research excellence from IU. Clemmer is an elected fellow of the American Association for the Advancement of Science and the Royal Society of Chemistry, and twice a fellow of the Japanese Society for the Promotion of Science.
Clemmer joins Richard DiMarchi, Distinguished Professor and the Linda and Jack Gill Chair in Biomolecular Sciences, as the only IU researchers elected as NAI fellows. With the election of the 2017 class, there are now 912 NAI fellows, representing more than 250 research universities and governmental and nonprofit research institutes.
About Indiana University Innovation and Commercialization Office
Indiana University ICO is tasked with the protection and commercialization of technology emanating from innovations by IU researchers. Since 1997, IU research has generated almost 3,000 inventions resulting in more than 4,500 global patent applications. These discoveries have generated more than $142 million in licensing and royalty income, including more than $115 million in funding for IU departments, labs and inventors.