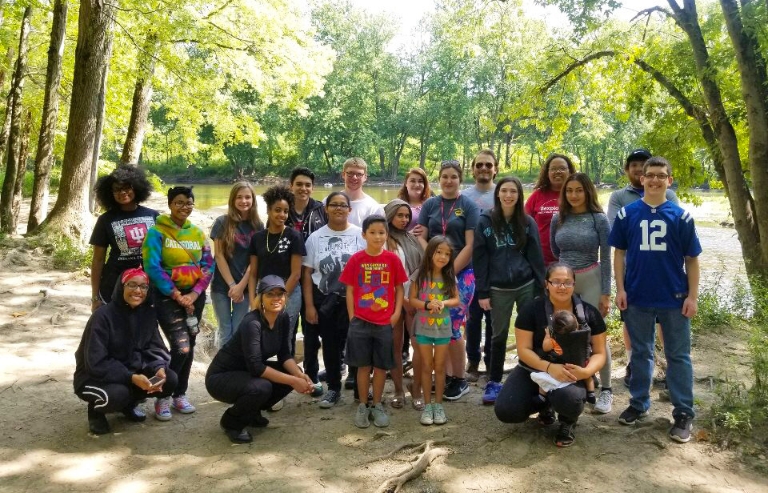 It's no surprise that students have the best odds of thriving in college when they have strong family support and a sense of belonging on campus. For those at IUPUI who have the odds stacked against them, there's Fostering Success.
In summer 2017, IUPUI welcomed 26 first-year students to campus for the pilot of the Fostering Success program. Housed in the Division of Undergraduate Education and funded by the Nina Mason Pulliam Charitable Trust, it serves students who are emancipated minors, have experienced housing insecurity or foster care, or have dependents as minors themselves.
The program offers success coaching, peer mentoring, personal growth and empowerment opportunities, and a formal curriculum that includes first-year seminar classes. All of these combine to put students without traditional at-home support systems in a position to achieve higher rates of retention and, ultimately, graduation.
"Many of our students had almost nothing to their name when they started this journey; a handful were homeless and unsure of what the next day would bring," said Michael Kendall, program coordinator for Fostering Success. "The fact that our students are, by and large, finding more stability here, being able to connect to peers in a supportive space and making a transition to college life where they can unlock their potential, is amazing in itself."
Where They Come From
Although still early in their college careers, both Kyla Hollenback and Mariahcruz Igartua are reaping the benefits of participating in Fostering Success. This is evident in their academic motivation and their happiness to have a home on campus.
"I did the Summer Bridge program," said Igartua, highlighting one of the orientation programs that help first-year students transition to college. "It made me more comfortable, and I opened up more. I don't like talking to people, but it helped me get more comfortable. It was a good start.
"Fostering Success provides us with opportunities to go out and help, to make a difference in people's lives," she continued. "They have field trips to museums or to just go out in the woods, bringing us closer together to people we don't know but who have the same background."
Igartua and her younger sister grew up in foster care after her father was sent to prison. She moved from house to house – "Of course, it was somebody else's roof, so it was never home" – for seven years before coming to IUPUI.
At the age of 6, Hollenback and her brother moved in with an aunt after their mother passed away. Hollenback's childhood was relatively more stable, and she graduated from high school a year early with academic honors after taking additional classes online.
The students' experiences are clearly different yet also very similar. Each has unique obstacles to thriving at IUPUI and beyond. For example, Igartua considers herself fiercely independent already, making certain aspects of her transition to college easy but making it hard to lean on others. Hollenback, however, wishes she were more independent and welcomes a group environment. The ability to serve such diverse backgrounds is part of the program's effectiveness.
"It's a lot to get here, to get into college," said Igartua, who is planning to major in criminal justice. "But once you're accepted into the program, it's worth it. It has helped me learn. My cousin had died, and I was going through depression, and it helped me. Now I look at things from a different perspective. The things that we do in class, little activities like being mindful, that helps you."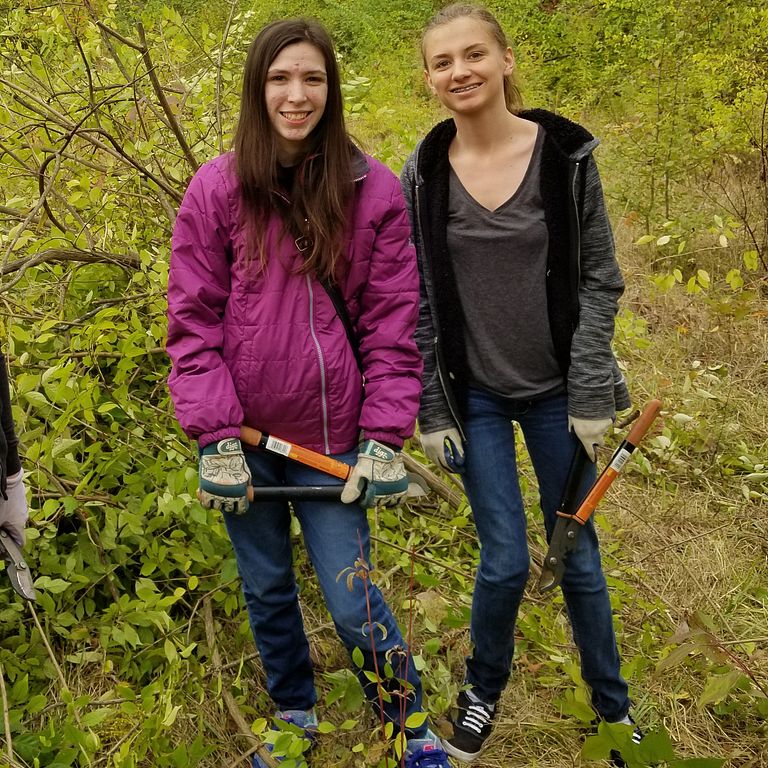 According to Hollenback, an English major with plans to attend graduate school to be a physician assistant, "The biggest challenge is being by myself, I think. I'm adjusting pretty well, but I'm not as independent as I would like to be. I can't drive. I'm trying to do that now, and I don't think I'm going to be able to learn to drive in Indy, so that's challenging. 
"I don't have any family here. I know one or two people in Indy. My brother is an hour away, and we were really close growing up."
What Hollenback might lack in traditional family, she has started to make up for through Fostering Success.
"The mentoring definitely helps. The first time I filled out my FAFSA, I didn't know what was going on, and I had a bunch of complications that took three months to get all worked out. I'm so terrified to do it again. But I was like, 'Michael, I really need your help,'" she said, referring to Kendall, the program's coordinator. "It provides a sense of security. If I'm totally lost, I'm always going to have that group of people to go to. Michael's there, my advisor's there, our peer mentors. If you need somebody to talk to, they're there. It's like a little family."
Igartua agrees. "The best part about being in the program is that they don't look at you for what you've been through. They look at you for where you're going to go."