Music to our ears
Music to our ears
IUPUI professor Sara Hook, of the School of Informatics and Computing, plays the baroque flute in the Simon Family Tower of Riley Hospital for Children during the "Day of Music" event Tuesday morning. The event brings singers, dancers and musicians to Riley throughout the day. Hook has played at the event for almost 17 years and looks forward to her invitation to perform every year. She says it is an honor and a privilege to help boost the holiday spirits of Riley children and staff. 
Greening IUPUI grants up for grabs
Got an idea for how to increase sustainability on campus? Well, if you are an IUPUI student, faculty or staff member who does, you could win a grant to make it happen!
Greening IUPUI grants are awarded to projects that will advance campus sustainability and improve IUPUI's Sustainability Tracking, Assessment and Rating System (STARS) score. There's a total of $50,000 dedicated annually to fund these projects, so apply and help make IUPUI a greener place! Applications are being accepted now through Feb. 1.
Barnes & Noble holiday book drive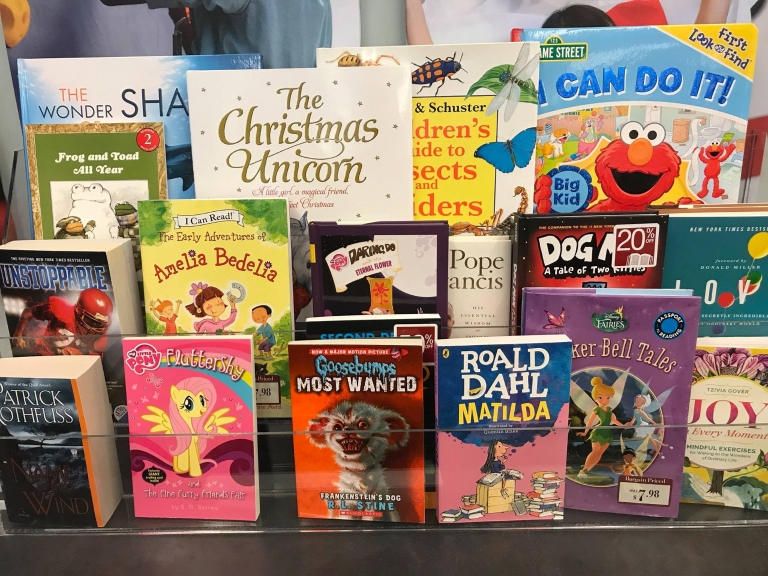 From now until Dec. 18, Barnes & Noble @IUPUI is collecting children's and young adult books to give to the Ronald McDonald House of Central Indiana before Christmas. The books don't have to be holiday themed or bought at the Barnes & Noble, but they should be new. Coupons will be given out to those who donate books; the goal is to have 300 books by the end of the drive.
Drop off your books in the collection bin by the cash register and brighten someone's holiday!
IUPUI professor's startup is semifinalist in NASA iTech initiative
Green Fortress Engineering Inc., an organization founded by an IUPUI professor, is one of 25 semifinalists in the NASA iTech initiative. Peter Schubert, a professor of electrical and computer engineering in the School of Engineering and Technology, has developed technology to safely store hydrogen.
NASA's iTech is an initiative by its Space Technology Mission Directorate to find innovative ideas that address important problems on Earth and hold potential to overcome critical technology hurdles in future space exploration.
Help your students break the top 100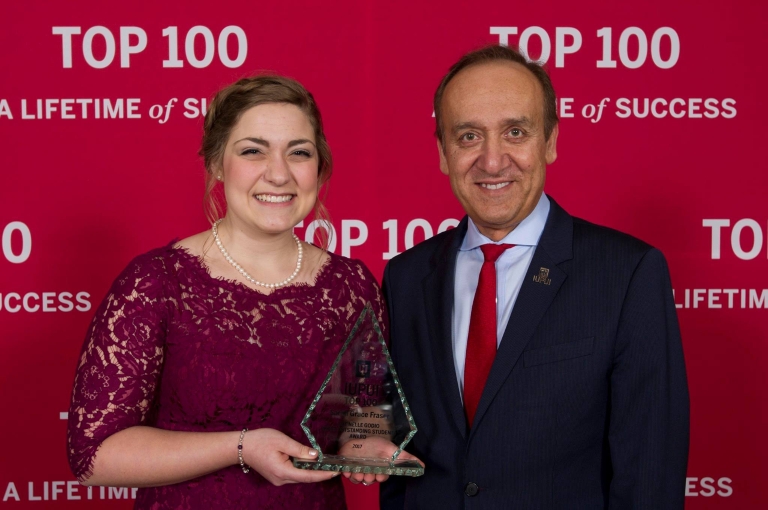 The time has come to nominate your students for recognition as one of the top 100 students at IUPUI. Prospective students should show excellence in three areas: scholastic achievement, collegiate and cocurricular activities, and service learning or volunteer activities.
Students are eligible if they are juniors or seniors seeking their first bachelor's degree. They should have a minimum cumulative GPA of 3.2 and have completed a minimum of five semesters on any university campus with 56 credit hours applicable to their degree program; at least 25 of those hours must have been completed at IUPUI as of fall 2017. December 2017 graduates aren't eligible, and students can receive the award up to twice.
The application deadline is Jan. 17, so nominate early. Students are also welcome to nominate themselves.