From determining the value of your favorite baseball player to refining the holiday online shopping you're doing in the other tab right now, the practice of big data analytics is everywhere. 
The field crunches thousands, millions or even billions of data points to better understand a problem in any field. The Data-Driven Knowledge Discovery Laboratory in the Department of Electrical and Computer Engineering has been solving and visualizing problems in various areas like architecture, computing, biomedical engineering and chemistry for more than a decade.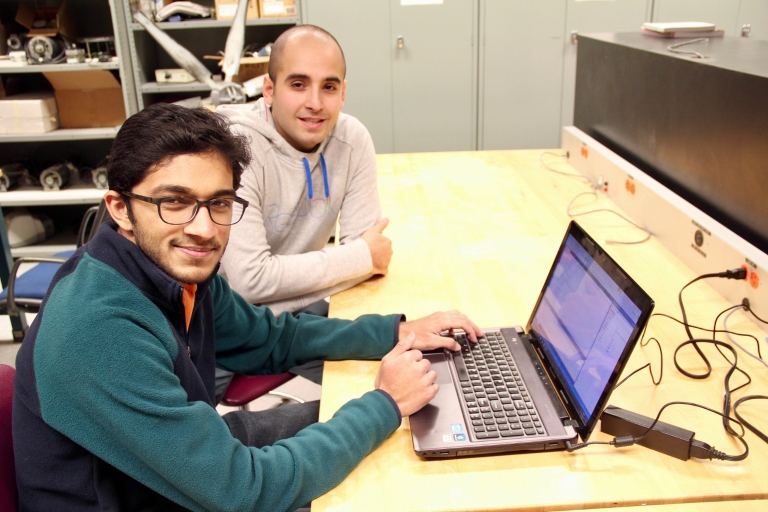 Researchers in the Data-Driven Knowledge Discovery Lab have been involved in crucial, real-world research areas. The latest, "A Water Demand Prediction Model for Central Indiana," could help increase the efficiency of water distribution in Indianapolis. The work was produced in cooperation with Citizens Energy Group and its Partnership for Excellence in Research & Learning, or PERL, program. Research assistant Mahmood Hosseini and graduate student Setu Shah were lead authors on the paper, which was accepted for the 2018 Innovative Applications of Artificial Intelligence conference. They approached the data with artificial neural networks. 
"It was great to work with real data, even with all of the errors it produced along the way," said Shah with a laugh. He first started crunching Citizens' data during the summer. "We started looking at how each initial factor was impacting the final water demand. Then we modified the model." 
The student used machine learning to make sense of data that looked all the way back to 1997. Daily water-demand reports for these years were supplied by Citizens, and Shah filled in other predictors: weather, income of customers and the changing population of Indianapolis. Shah and Hosseini created prediction models that had only around 2 percent error when put up against older data, which the IUPUI team found had around 8 percent. In turn, this model could help the engineers at Citizens predict trends and make water-supply decisions earlier.
The key is that the model can not only predict future water demands but also enable the analysis of what-if scenarios, such as "What if the temperature is higher than expected?" It makes a difference when you're talking about millions of gallons of water to be pumped.
A PERL of a study
Clayton Nicholas, visiting industry research development specialist in the School of Engineering and Technology, worked as liaison between IUPUI and the Partnership for Excellence in Research & Learning program. He said the water-demand prediction model study was effective in getting students research work with industry. It was a mutually beneficial study as well.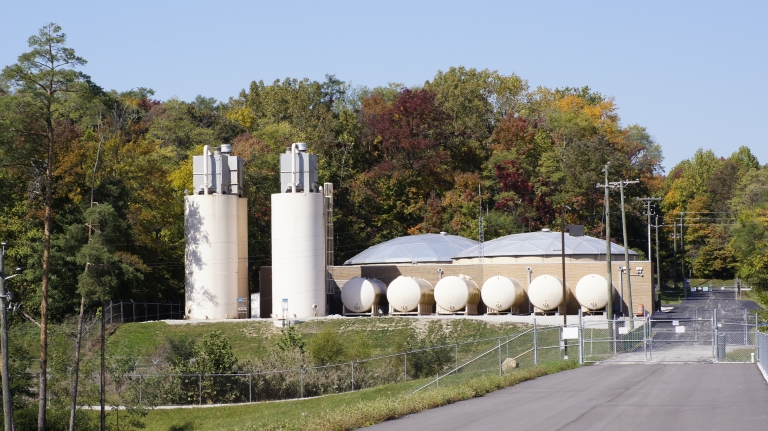 "In terms of engaging universities now, you get to infect the universities and students with what you do. You are creating a pipeline of potential employees," Nicholas explained. "The students who are engaged in research projects are then familiar with what you do when they walk through the doors." 
Shah presented the findings to Citizens engineers. The young researcher admitted being nervous, as he was using an approach unfamiliar to much of the room. Some skepticism was palpable. 
"It was scary, actually. It was the first time I presented for any company," Shah recalled. "They had a lot of questions and a lot of ideas on how to improve the model so that they could use it in their day-to-day operations."
Added Nicholas, "They are understanding where water goes and what's happening to it. Any type of data related to getting water from the source to their customers is important because it determines how much volume they're going to have to pump."
The next step could be seeing how the model translates to rural areas. Nicholas said the work could translate to make the water rates for helping Hoosier farmers predict and manage water needs.
A Citizens take
Steve Berube, manager water system control and planning for Citizens Energy Group, said the company plans on utilizing the model "for operational and master-planning purposes."
"One potential use would be forecasting the range of possible water demands for the next month by inputting various climate conditions," Berube continued. "The great benefit of this model is that it is self-learning and shouldn't require an annual refresh like many of our existing tools."
Of course, Citizens has relied on data analytics for years, but the model created by the IUPUI researchers approaches projections from a different, more precise angle. The PERL program worked again.
"Academic experts afford utility professionals the chance to enrich their knowledge through learning," said Laura O'Brien, Citizens corporate communications coordinator. "Citizens Energy Group can help research leave the lab and enter the real world, advancing scientific findings beyond the theoretical.
"We are very fortunate to have such an ideal PERL collaborator as IUPUI right in our own backyard."