The IUPUI community will start seeing new multi-space parking kiosks on campus beginning the week of Dec. 20.
Thirteen multi-space parking kiosks, which will be operational by the start of the 2018 spring semester, will be installed in 10 locations on the IUPUI campus.
The new kiosks will be installed in locations based on popular campus destinations as well as areas not conveniently located near visitor parking garages. Each location will include ADA-designated parking spaces.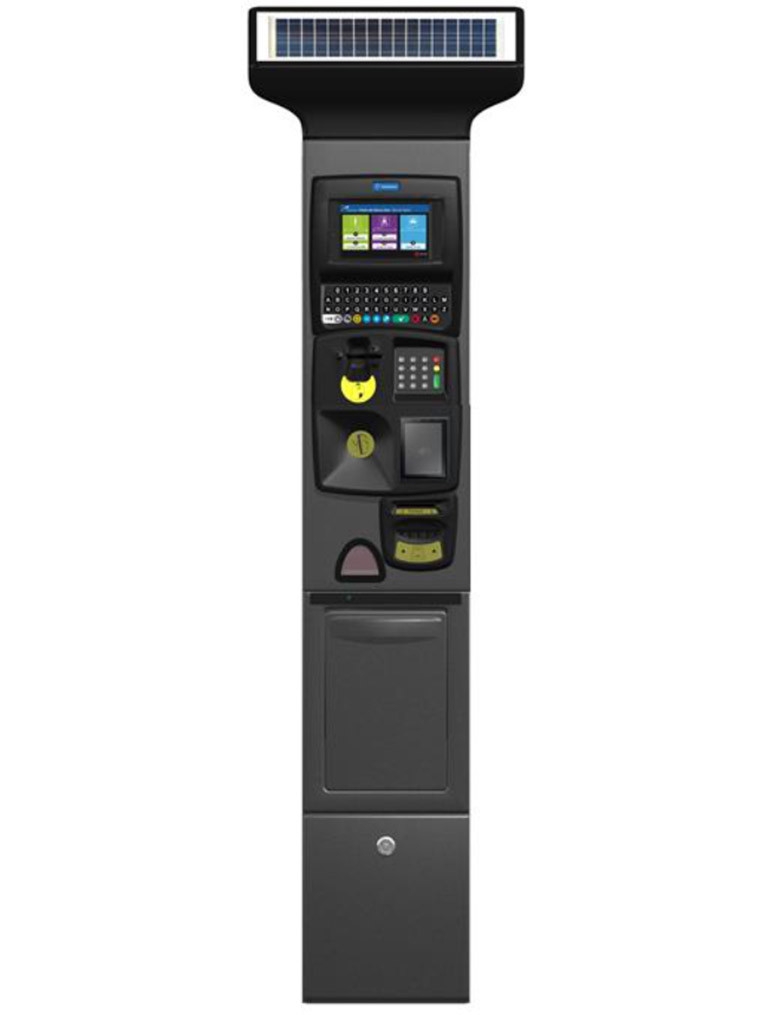 The kiosks feature easy-to-use color screens that walk customers through the payment process. Payment can easily be accomplished by following these simple steps: 
Enter your vehicle's license plate number and press the green button.
Insert your payment type: cash, coin, credit card or IU CrimsonCard.
Use the blue buttons – +, - and MAX – to assign the money amount to the transaction.
Press the green button to start your parking transaction. 
Kiosk rates will be $2 per hour from 6 a.m. to 9 p.m. Monday through Friday, at 30-minute increments up to three hours, and $1 per hour at all other times, including weekends.
"We're excited to bring these multi-space parking kiosks with multiple payment options to IUPUI," said IUPUI Parking and Transportation Services Director Sheri Eggleton. "Powered by the sun, they will offer more flexibility and provide short-term parking for customers attending meetings or appointments, conducting deliveries, or loading and unloading materials."
In 2018, customers will have the added convenience of paying by phone rather than having to go to the kiosk. Also expected in early 2018 is the ability for campus departments to provide validation codes to their visitors to cover metered parking expenses.
In support of the IU Enterprise Parking Operation goals, IU Bloomington and IU Southeast will also be adding or upgrading to the new smart parking meters.