BLOOMINGTON, Ind. – Gina McCarthy, who served as administrator of the U.S. Environmental Protection Agency from 2013 to 2017, will speak Tuesday at Indiana University Bloomington and Wednesday at IUPUI.
She will speak on "The Future of EPA and Our Planet" from 5 to 6 p.m. in Whittenberger Auditorium in the Indiana Memorial Union in Bloomington. Sponsors are the Environmental Resilience Institute at Indiana University and Concerned Scientists @ IU.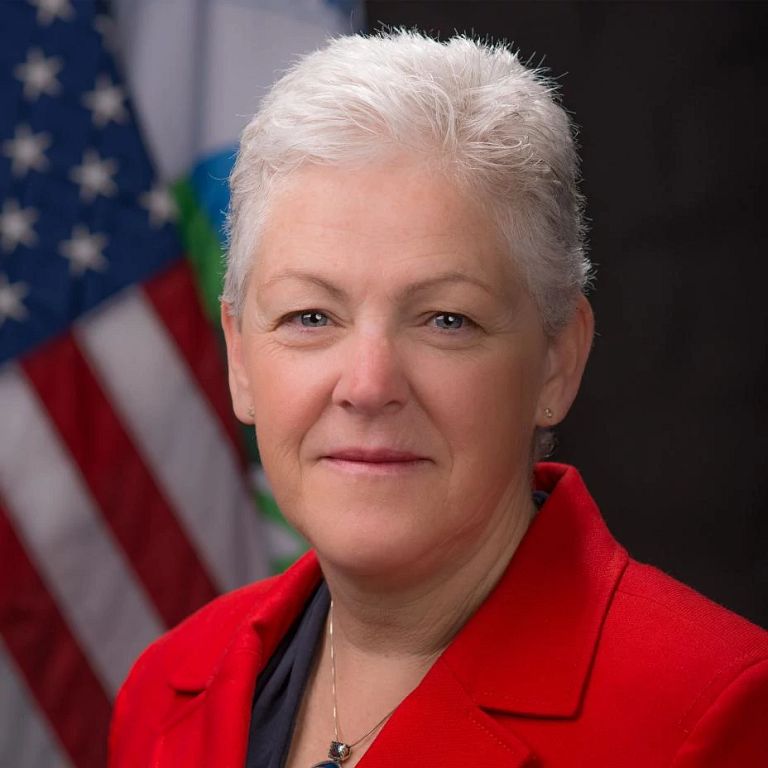 McCarthy will also discuss "Reversing an Environmental Agenda: Will It Stick" at 11:40 a.m. Wednesday in Room 300 of Inlow Hall at the IU McKinney School of Law in Indianapolis. She will be joined by Janet McCabe, former assistant administrator of the EPA Office of Air and Radiation and a McKinney School professor of practice. Faculty member Douglas Noonan will moderate. The discussion is free, but registration is required.
"Administrator McCarthy is a remarkable public servant and lifelong advocate for public health, the environment and science. She will inspire everyone who hears her," said McCabe, who is also assistant director for policy and implementation at IU's Environmental Resilience Institute.
Ellen Ketterson, director of the Environmental Resilience Institute and Distinguished Professor of Biology, added that McCarthy's visit highlights the critical importance of science in public policy issues and the imperative to prepare for the environmental changes that science tells us are happening.
The Environmental Resilience Institute was created as part of IU's Grand Challenges Prepared for Environmental Change initiative to better predict climate-related threats and facilitate collaboration between IU faculty and Indiana residents, businesses, nonprofits and the private sector.
McCarthy has spent 35 years in public service. On Jan. 1, she became director of the Center for Health and Global Environment at Harvard's T.H. Chan School of Public Health, leading the school's strategy in climate science, health and sustainability.
As EPA administrator during Barack Obama's second term as president, McCarthy was considered the nation's leading advocate for common-sense strategies to protect public health and the environment, including efforts to address the challenge of climate change and protect water resources. Her leadership produced significant federal, state and local actions on issues related to environmental protection, economic growth, energy and transportation.
Since leaving Washington, D.C., she has been a fellow at the Kennedy School of Government Institute of Politics and the Menschel Senior Fellow at the T.H. Chan School of Public Health, both at Harvard. She is a professor of practice of public health in the Chan School's Department of Environmental Health.
Before joining the EPA, she served in state government in five Massachusetts Democratic and Republican administrations and was commissioner of the Connecticut Department of Environmental Protection. She joined the EPA in 2009 as assistant administrator for the Office of Air and Radiation.