The list of notoriously "bad" foods is lengthy. Red meat, bread and artificial sweeteners are some of the most often-named culprits. If you clean all of these items out of your refrigerator, it might look pretty bare.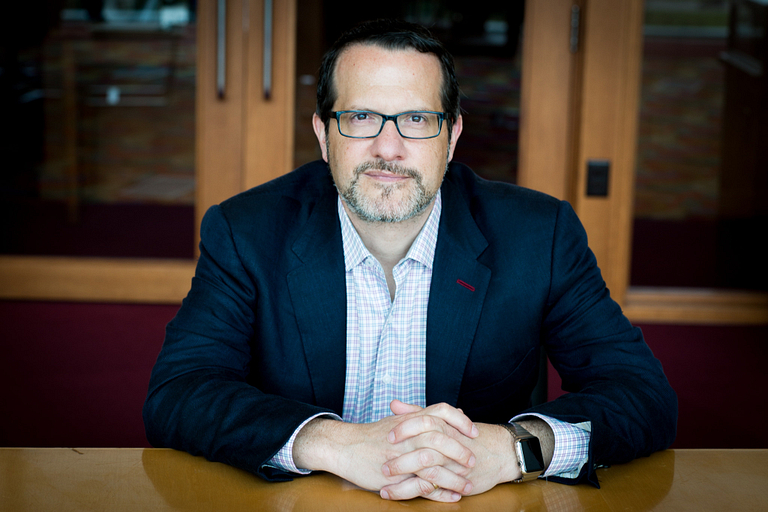 But Aaron Carroll, a professor of pediatrics and the associate dean for research mentoring at IU School of Medicine, has a revolutionary message in his new book, "The Bad Food Bible: How and Why to Eat Sinfully." He suggests that we are being duped in regard to how bad these so-called sinful eats actually are for our overall health.
Inside IU caught up with Carroll to learn more about his findings:
Q: What prompted you to write this book?
A: I'd written a number of columns for The New York Times on the evidence and data behind a number of food and nutrition recommendations, and these always seemed to get the most attention. I also became much more interested in nutrition research in general. I was shocked by how many proclamations that certain foods were "bad" for us were backed up by amazingly thin research. There was so much to talk about, I decided to write a book.
Q: How did you research for this book, and what did you find?
A: Most of it was through comprehensive searches of the medical literature. There's a lot out there, but people often interpret it in unhelpful ways. Hopefully, this will help them do a better job of it in the future.
Q: Which findings were you most surprised by and least surprised by?
A: I was most surprised by the absolute, visceral hatred that so many people have of artificial sweeteners. When I wrote about them previously, people questioned why I hadn't had my license revoked and children taken away from me. It was sort of unbelievable.
I think I was least surprised by the lack of data on the dangers of eating cholesterol, since we've been backing away from that belief for a while now.
'Bad Food Bible' giveaway
Q: You argue against abstinence when it comes to most foods. Why is that?
A: It's so hard to do, it makes us so unhappy, and there's so little evidence of benefit. Why do it? It doesn't help for the vast majority of people.
Q: So raw cookie dough and Diet Coke aren't really that bad? What's your advice when it comes to consuming these foods, and others that are "bad" for us?
A: They really aren't. In every health decision, you have to weigh the benefits and harms. Quality of life and joy count. The "dangers" from these things are so very small that if they bring you enough happiness, that likely outweighs the downsides.
Q: What's the message you want to get across to readers? Is it just all about moderation?
A: That, and you don't need to be so afraid all the time. So much of our food discussions are moralizing and fear-inducing. Food isn't poison, and this is pretty much the healthiest people have even been in the history of mankind. Food isn't killing us. Apply some common sense.
Q: As people are making their New Year's resolutions – many of which will be centered on eating healthier – what do you think are the key areas people should be focusing on?
A: Small, sustainable, healthy food decisions. Diets all work about the same and all fail about the same. It's the long-lasting, subtle behavioral changes that are going to linger and work, and those are rarely built around total and abrupt abstinence.