IU Health, IU break ground on IU Health Regional Academic Health Center
Community leaders, Indiana University faculty, staff and students, and health care providers gathered Tuesday to celebrate the official ceremonial groundbreaking of the new IU Health Regional Academic Health Center on the campus of IU Bloomington.
Expected to be completed in 2020, the over 700,000-square-foot complex will serve Bloomington and the surrounding region and will include a cancer center, surgical services, a women's center, neonatal intensive care, physician offices and a trauma center. A state-of-the-art health care simulation center used to train students and clinicians on new patient care techniques will be shared by IU Health and IU.
Campus Commute shuttle service to be discontinued
Effective Feb. 23, intercampus shuttle service Campus Commute will no longer provide transportation between IU Bloomington and IUPUI for faculty, staff and students.
A recent analysis of the program's efficiency and effectiveness determined ridership was too low to justify continuing.
Launched in January 2015, Campus Commute was designed to support faculty, staff and student engagement, success and community through increased accessibility to meetings, classes, events and opportunities at both campuses. While the program projected broad use by the campus community, the usage analysis revealed much lower ridership numbers than anticipated.
IU has no direct or billable costs associated with this service.
Go Express Travel offers a shuttle between Bloomington and the Indianapolis International Airport for $20 each way as an alternative option for travel between IU Bloomington and Indianapolis.
W-2s, Form 1095-C statements being released to IU employees
The approximately 80 percent of IU employees who have elected to receive their W-2 tax forms online can access them starting Jan. 19. View, download or print your W-2 by logging in to One.IU, going to the "Employee Center" and clicking on the "Payroll & Tax" link.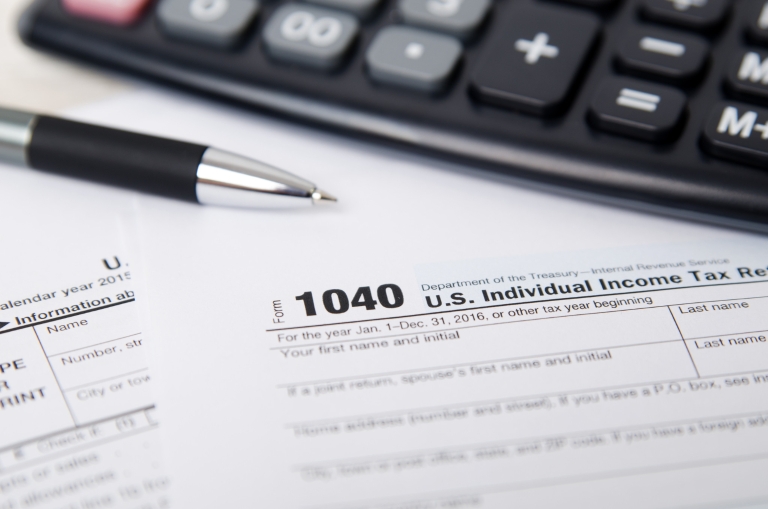 W-2 forms for employees who have elected to receive them via U.S. mail will be postmarked Jan. 31.
Need another form? University Tax Services maintains a handy tax form forecast that could help you know when to expect it.
Employees determined to be full-time – defined by Affordable Care Act regulations as an average of 30 service hours per week – for one month or more in 2017, or who were enrolled in one of IU's health insurance plans in 2017, will receive a Form 1095-C statement no later than March 2.
Climb IU: Healthy IU's online challenge to move more
Climb IU is an online challenge to encourage IU employees and their spouses to move more throughout the day. Movement re-energizes our minds and bodies, and it's important to our health. For this challenge, create a team or fly solo as you work toward your movement goals. This year's incentive for those who register is a Climb IU T-shirt (while supplies last).
Taking the stairs can be fun and convenient, and it's one of many ways to accomplish workday movement. Climb IU has two options for participation:
Stair climbing: Every 12 stairs climbed will count as a flight of stairs.
Active minutes: Every three minutes of physical activity (stretching, walking, moving as able) will count as a flight of stairs.
Register online before Jan. 22.
Learn more about the other programs and workshops offered through Healthy IU on your campus this spring.
IU Office of the Bicentennial launches medal design competition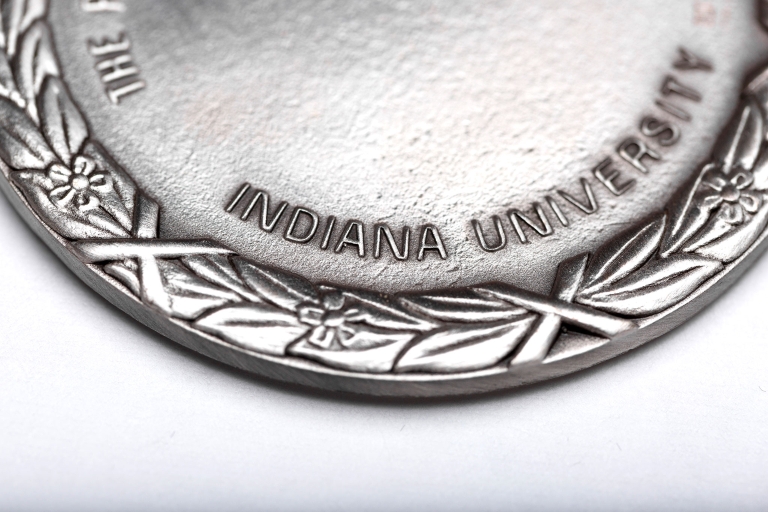 The IU Office of the Bicentennial encourages IU faculty, staff and students to submit their designs for a competition to determine the look for the new IU Bicentennial Medal. The competition will open to the public on Jan. 20, 2018 – the 198th anniversary of the university's founding – and close April 18, 2018.
The chosen design will appear on the medal's obverse side, while the university seal will be featured on the reverse side. Designs should capture the spirit of IU and honor its 200-year history. A committee chaired by MaryEllen Bishop will review all submitted designs and present the final five to the president in the summer. The winning artist will receive $5,000, and their initials may be added to the obverse side of the medals when they are cast.
The medal will be awarded to individuals and organizations who, through their personal, professional, artistic or philanthropic efforts, have broadened the reach of IU around the world. The medal will honor distinguished and distinctive service in support of IU's mission as a public university.
The number of medals awarded will be limited to denote their significance and to succinctly reflect IU's gratitude toward each recipient. Awardees will receive a piece of IU history: The medals will be forged with bronze salvaged from the old Student Building bells, recovered after the 1990 fire.
Nominations for medal awardees will open in summer 2018 and close on Jan. 20, 2019. The medals will be awarded to recipients during the 2019-20 academic year, at the Bicentennial Opening Weekend, Founders Day, the Bicentennial Gala and other official events.
IU East presents diploma to Sloane Stephens
Sloane Stephens was presented with her Bachelor of Arts in communication studies at Indiana University East on Dec. 14 at the Student Events and Activities Center in Richmond, Indiana.
Stephens is one of 20 Women's Tennis Association players enrolled at IU East through an educational agreement between the campus and the women's professional tennis organization.
She is one of five WTA players to graduate under the agreement. Also graduating in December was Katalin Marosi with a Bachelor of Science in psychology. IU East alumnae include Venus Williams, Alla Kudryavtseva and Irina Falconi.