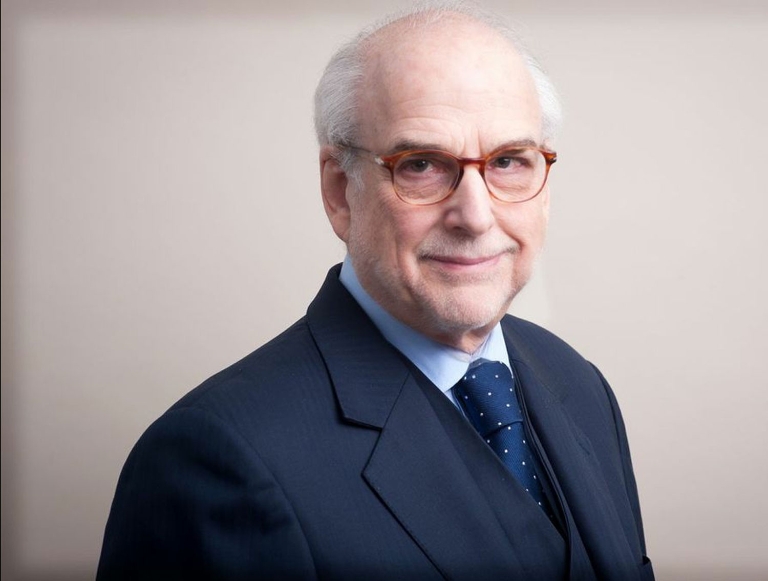 BLOOMINGTON, Ind. – The Indiana University community mourns the passing of Distinguished Professor Emeritus and former IU trustee Bruce Cole.
Cole, 79, died on Monday, Jan. 8.
He joined the IU faculty in 1973, achieving the highest rank of Distinguished Professor of Fine Arts in IU Bloomington's College of Arts and Sciences, during a nearly three-decade tenure. In 2008, he received the IU President's Medal for Excellence, the highest honor an IU president can bestow, and in 2010, he was appointed to a three-year term on IU's Board of Trustees.
Cole served as chairman of the National Endowment for the Humanities from 2001 to 2009, making him the longest-serving chairman in the history of the endowment, an independent grant-making agency of the U.S. government dedicated to supporting research, education, preservation and public programs in the humanities.
"All of us at Indiana University are deeply saddened by the passing of Bruce Cole, one of our university's most renowned scholars and public servants, who achieved great distinction both within his field of art history and in the broader arts community," IU President Michael A. McRobbie said. "A distinguished scholar of Renaissance art, he possessed a deep and broad knowledge of art and architecture that he applied to all of his scholarly and public-service endeavors, many of which he dedicated to highlighting the importance of understanding the past in order to preserve and strengthen our democracy and culture. He was also the first IU faculty member to be appointed to the university's Board of Trustees in modern times, and during his long and accomplished tenure at IU he served as a powerful champion for celebrating and enhancing the university's renowned traditions in the arts and humanities.
"When he was sworn in as NEH chairman, Bruce said that 'defending our homeland requires not only successful military campaigns; it also depends on citizens understanding their history, their institutions and their ideals. The humanities show us what it means to be an American, and why America's ideals are worth fighting for.'
"Bruce devoted his life and career to these ideals and, hence, his will be a lasting legacy within the field of humanities and for all of us who will carry on his work to preserve our nation's cultural heritage.
"We at IU were extremely proud to serve as Bruce's academic home for so many years and benefit from his extraordinary accomplishments and service to the university. He will be greatly missed, and our thoughts and condolences go out to his family, friends and former colleagues here and all around the nation."
Under Cole's leadership, the NEH launched key initiatives, including We the People, a program designed to encourage the teaching, study and understanding of American history and culture, and the Digital Humanities Initiative, which supports the innovative use of technology in humanities education, scholarship and public programming.
In 2008, President George W. Bush awarded Cole the Presidential Citizens Medal "for his work to strengthen our national memory and ensure that our country's heritage is passed on to future generations." The medal is second only to the Presidential Medal of Freedom among the honors the president can confer upon a civilian. Also in 2008, he was decorated Knight of the Grand Cross, the highest honor of the Republic of Italy.
In 2013, Cole was appointed by President Barack Obama to be a member of the Dwight D. Eisenhower Memorial Commission.
Cole was the author of over a dozen books on Renaissance art and related subjects and the recipient of numerous awards and nine honorary degrees. Additionally, he held fellowships and grants from the Guggenheim Foundation, the American Council of Learned Societies and the American Philosophical Society, among others.
Additionally, he was a corresponding member of the Accademia Senese degli Intronati, the oldest learned society in Europe, and he founded the Association for Art History. He received the Sagamore of the Wabash from Indiana Gov. Mitch Daniels in 2006.
Cole is survived by his wife, Doreen; his son, Ryan; and his daughter, Stephanie Whittaker; as well as his grandchildren, Ava and Daniel Whittaker. Information about a memorial service will be forthcoming.