BLOOMINGTON, Ind. – The Center on Representative Government at Indiana University has launched "Engaging Congress," an interactive game that uses primary-source documents to explore the workings of American government and the challenges it faces in contemporary society.
The app-based game is available to middle school and high school government, history, language arts and social studies programs as a fun tool for teaching the basic tenets of representative government, using documents and materials from the Library of Congress and other sources.
"An educated public is essential to the functioning of the American political system," said Mike Sample, director of the Center on Representative Government and IU vice president for government relations. "Indiana University and the center are honored and pleased to make this interactive game available to the nation's teachers, who play an important role in developing informed citizens."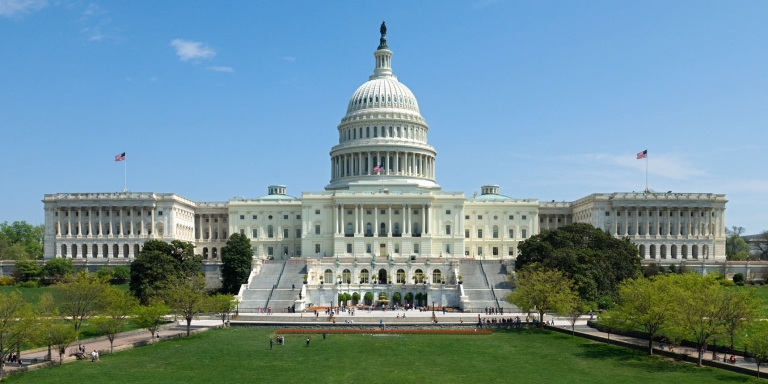 The Center on Representative Government received a $315,000 Library of Congress grant in 2015 to develop the game. It has received an additional $20,000 to market the game. Funding comes from the Library of Congress Teaching with Primary Sources Program, which provides professional development and teaching materials for educators.
"The goal of this game is to inform students about the legislative process and to do so in a format that is consistent with how young people today receive information," Sample said. "We are not interested in pushing or advocating for or against any issues or political views."
The center formed a partnership with Half Full Nelson, an Indiana-based game design team, to help design the game. It worked with an advisory group of Indiana teachers to guide the development.
The center tested the game in four states and performed evaluation studies with over 600 teachers. It debuted the app in November at the National Council on Social Studies' annual conference, where more than 500 teachers played the game and provided feedback over a two-day period.
The game features five thematic stories: "Fair Is Not Always Equal," about federalism; "Laws and Sausages," about legislation; "Vote Early, Vote Often," about voting rights and elections; "A Balancing Act," about the federal budget; and "More Equal than Others," about money and influence in politics.
Animated videos introduce the stories, leading to student activities. Activities focus on primary sources such as the Constitution, Supreme Court decisions and other documents and archival photographs, newspapers, illustrations and political cartoons. A "teacher toolbox" provides learning materials linked to national standards for social studies, history, English/language arts and civics.
"Engaging Congress" is available from the App Store and Google Play and will be available on recent versions of Chromebooks and web browsers.
The Center on Representative Government is the former Center on Congress, which was founded in 1999 and was directed by former U.S. Rep. Lee Hamilton. Hamilton, distinguished scholar at the Indiana University School of Global and International Studies and professor of practice in the IU School of Public and Environmental Affairs, serves as senior advisor at the center.