Ward Shelley, an internationally acclaimed sculptor, painter and performance artist whose work includes intricate depictions of cultural and social movements, will speak at Indiana University Bloomington in conjunction with the Wounded Galaxies festival.
The lecture, "1968 – Mapping It, and Taking Names," will take place at 3:30 p.m. Feb. 7 in the atrium of the Global and International Studies Building, with a small reception to follow.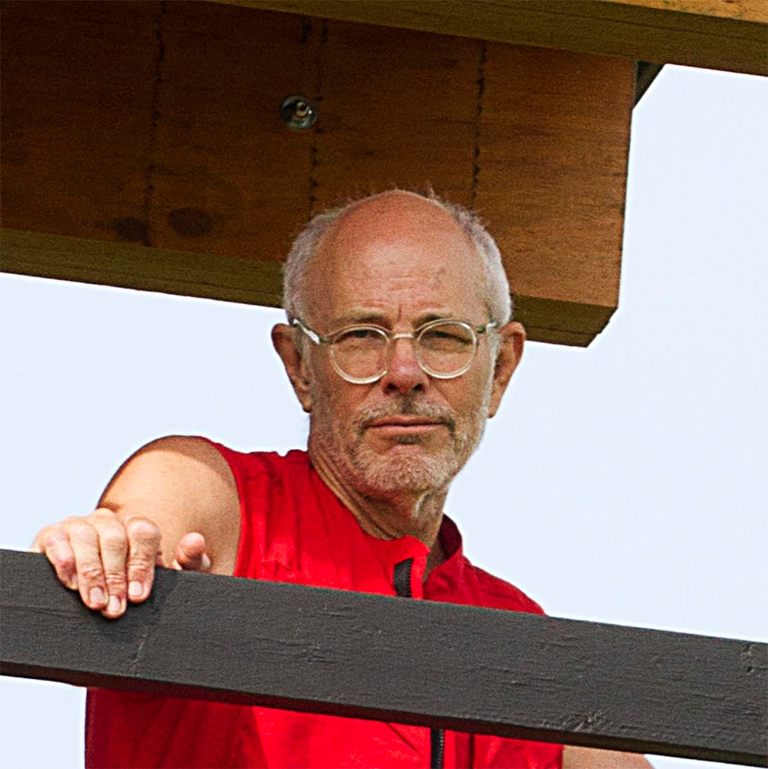 An exhibition of Shelley's work titled "Vectors," featuring 2-D paintings on mylar reflecting themes related to life and social issues in the late 1960s, will be displayed in the main atrium of the Wells Library from Feb. 4 to 16.
"Shelley is one of the most interesting and innovative artists working today," said Joan Hawkins, an associate professor in The Media School and one of the festival's organizers. "His work is about the way the past maps onto the present, a major theme of the conference, as we look back to '68 and ask what it has to teach us about the future. His projects organize a mass of interrelated facts on the canvas or page, so that the scope of the relationships can be seen in new and interesting ways."
Shelley has worked for 30 years as a sculptor, painter and performance artist in Miami, Brooklyn and now Connecticut. His installations sometimes include unique functioning architectural structures in which he lives and works while being monitored with live surveillance equipment.
He also has produced an extensive series of diagrammatic paintings, prints and drawings that are historical timelines of culture-related subjects. 
Shelley's exhibit in the Wounded Galaxies festival and symposium comprises chronological diagrams of social and cultural histories that emerged into the national consciousness or pivot on the spirit of '68. Subjects include counterculture, youth culture, ecology and the American automobile.
Shelley's work has been exhibited in 10 countries and is included in at least eight major public collections, including the Museum of Modern Art, the Whitney Museum and the Thyssen-Bornemizsa Art Contemporary in Vienna.