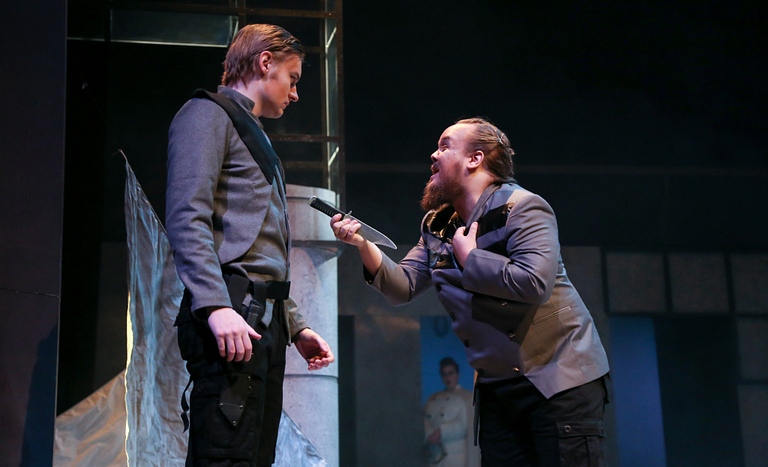 When the lights go up on opening night for "Julius Caesar," it will be Jenny McKnight's first time at the helm of an IU Theatre production.
A new professor of practice at Indiana University Bloomington, McKnight studied under Department of Theatre, Drama and Contemporary Dance chair Jonathan Michaelsen at the University of Alabama. After spending nearly two decades as an actor and director in Chicago and throughout the Midwest, including myriad summer collaborations at IU Bloomington, she knew the campus and community were where she wanted to be.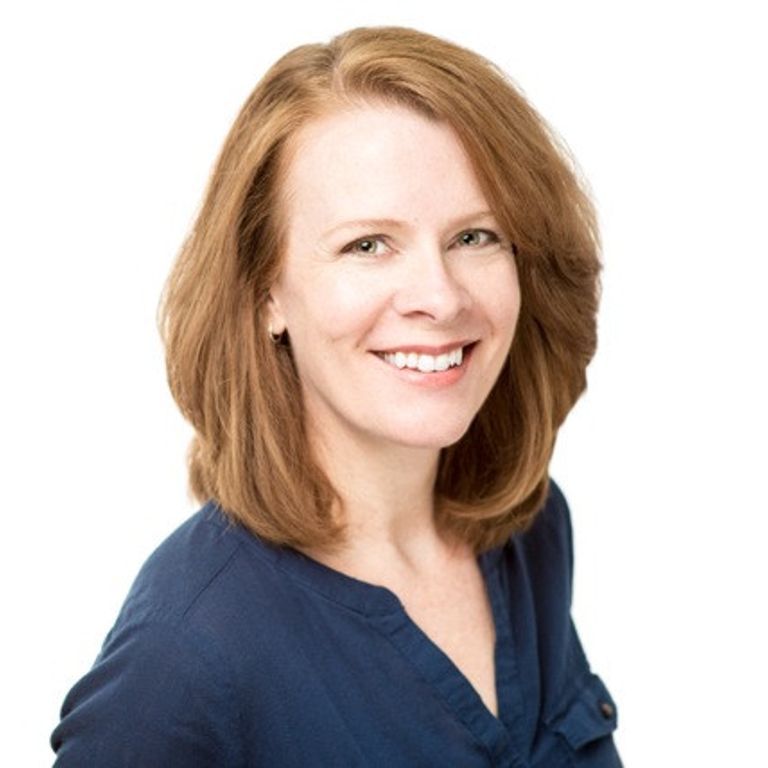 "For a number of years, my husband Grant Goodman – a native of southern Indiana who also appeared in IU's summer theater seasons in 2013 and 2016 – and I have wanted to return to the Midwest and find a place where we could settle in and put down roots, and Bloomington is ideal in many ways for that," she said. "Prior to joining the faculty here, I taught at Oklahoma City University and the University of Arkansas, as well as leading professional workshops and performing as a guest artist at several other universities. I love working with students and encouraging their creative potentials."
"Julius Caesar" opens at 7:30 p.m. Jan. 19 in the Ruth N. Halls Theatre, and tickets are available online. Shakespeare's play brings the epic glory of the Roman Republic to the stage, including the infamous assassination that sends the country into war.
McKnight said the production allows for interpretation in several ways.
Win tickets to 'Julius Caesar'
"As we've been working on the play in production and design meetings and in rehearsals, I've found the differences in the play between public and private discourse to be especially interesting," she said. "Shakespeare is all about language, and in this play, he constructs the rhetoric in such a way that we clearly see how the messenger affects the message."
In addition, McKnight said, she's been careful not to have the production reference any current or past political figures too directly, giving audience members some responsibility for making those connections themselves.
"I've cut the play and reconfigured some of the scenes and characters to streamline it and employed some nontraditional casting, which illuminates some of the relationships in different and interesting ways," she said. "There's definitely a sense of history repeating itself though and, while the original events of the play happened in 44 B.C., there are many historical parallels since then."