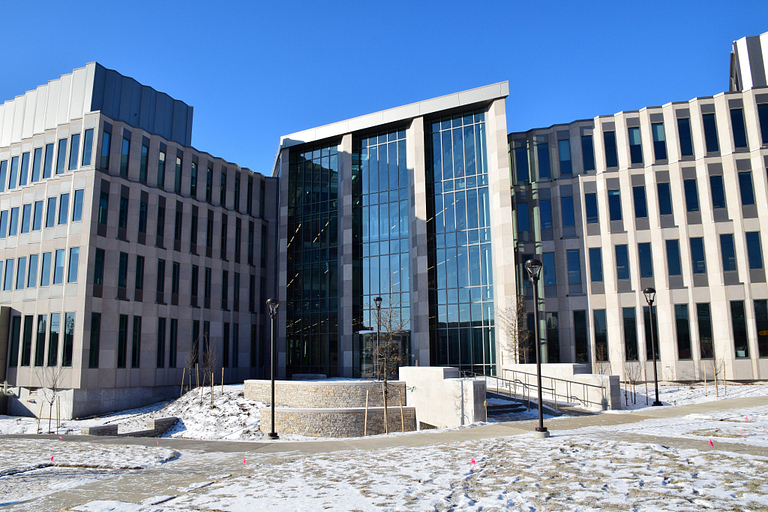 Luddy Hall, the new home for Indiana University Bloomington's School of Informatics, Computing and Engineering, has opened its doors in time for the spring semester.
The $39.8 million project – the first step in the development of the Woodlawn Corridor connecting the main campus with the athletic complex – brings together the school's departments of computer science, intelligent systems engineering, and information and library science under one roof for the first time in the school's history.
The building was named in honor of former student Fred Luddy and his family members. Luddy is a member of the Dean's Advisory Council at the school and the founder of ServiceNow, a Silicon Valley-based company that delivers cloud-based, automated IT help desk services.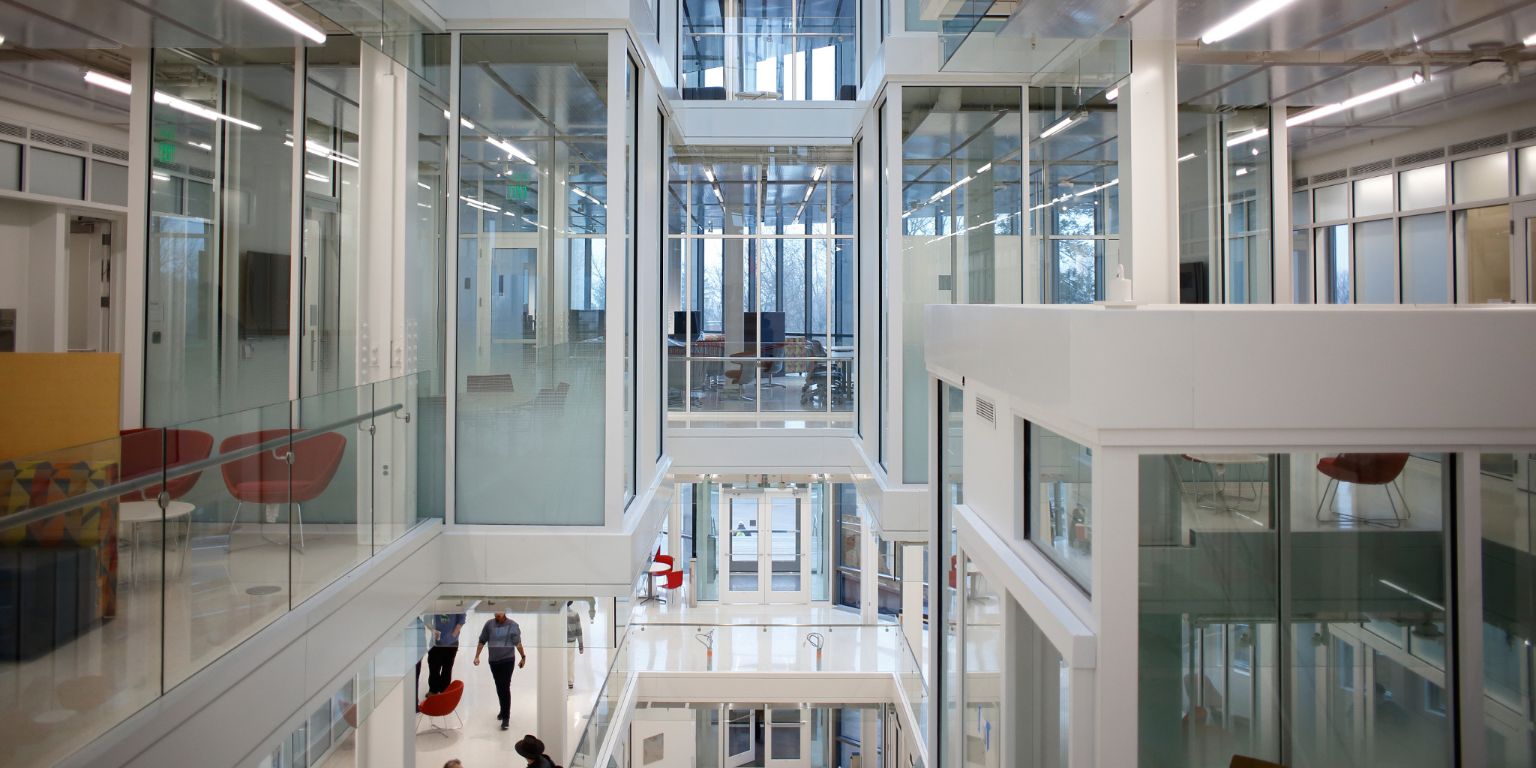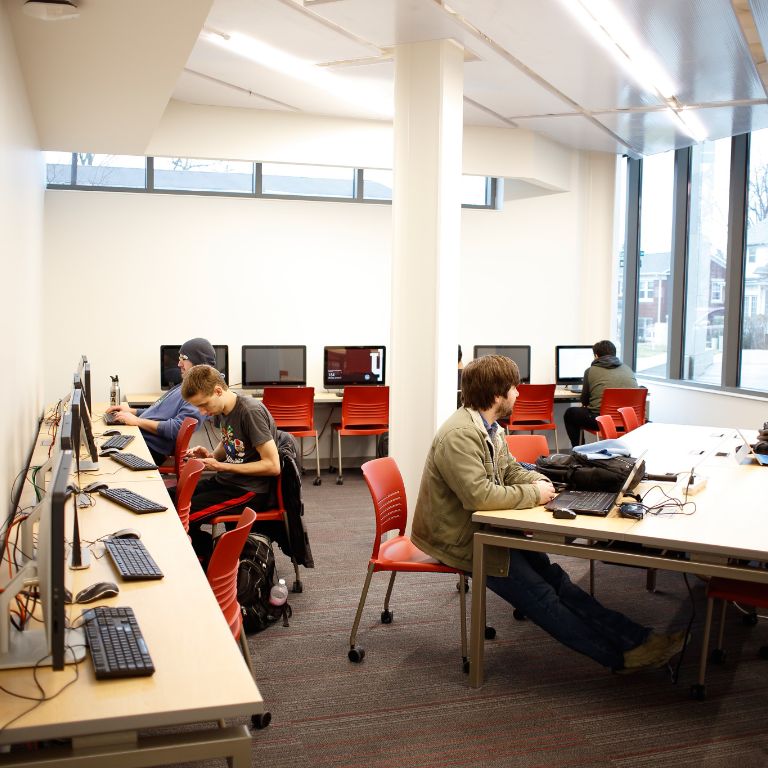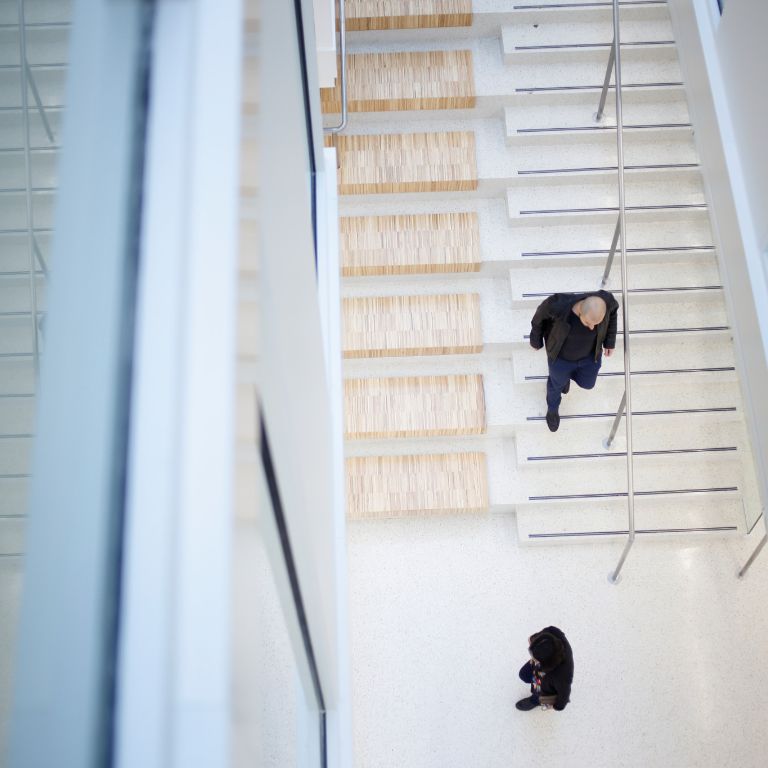 Photos by Eric Rudd, IU Communications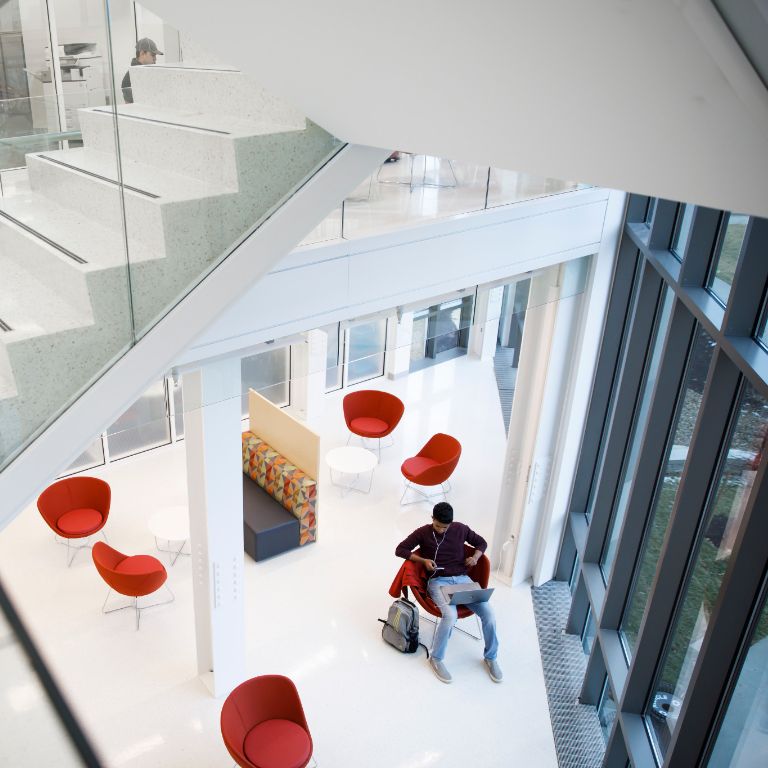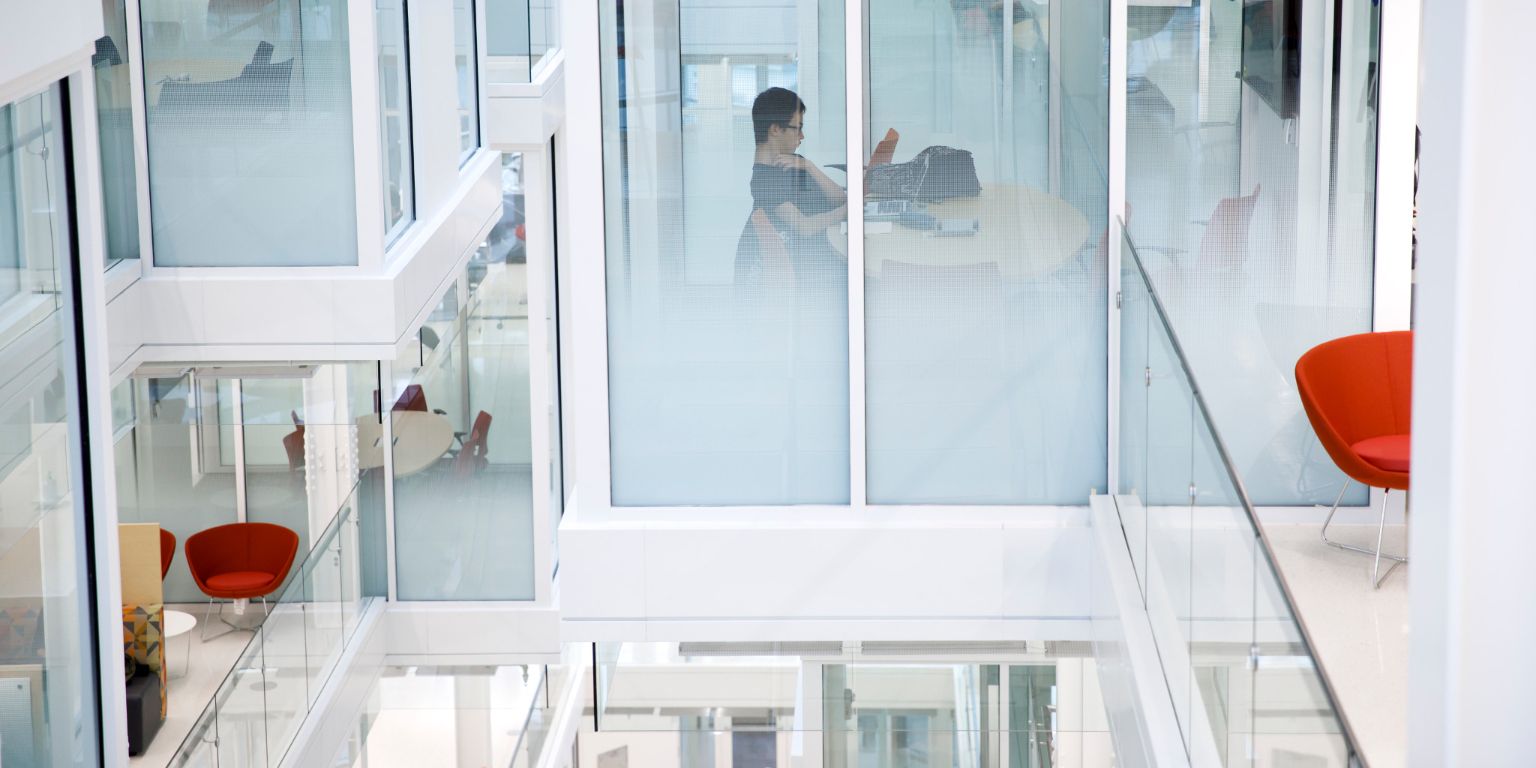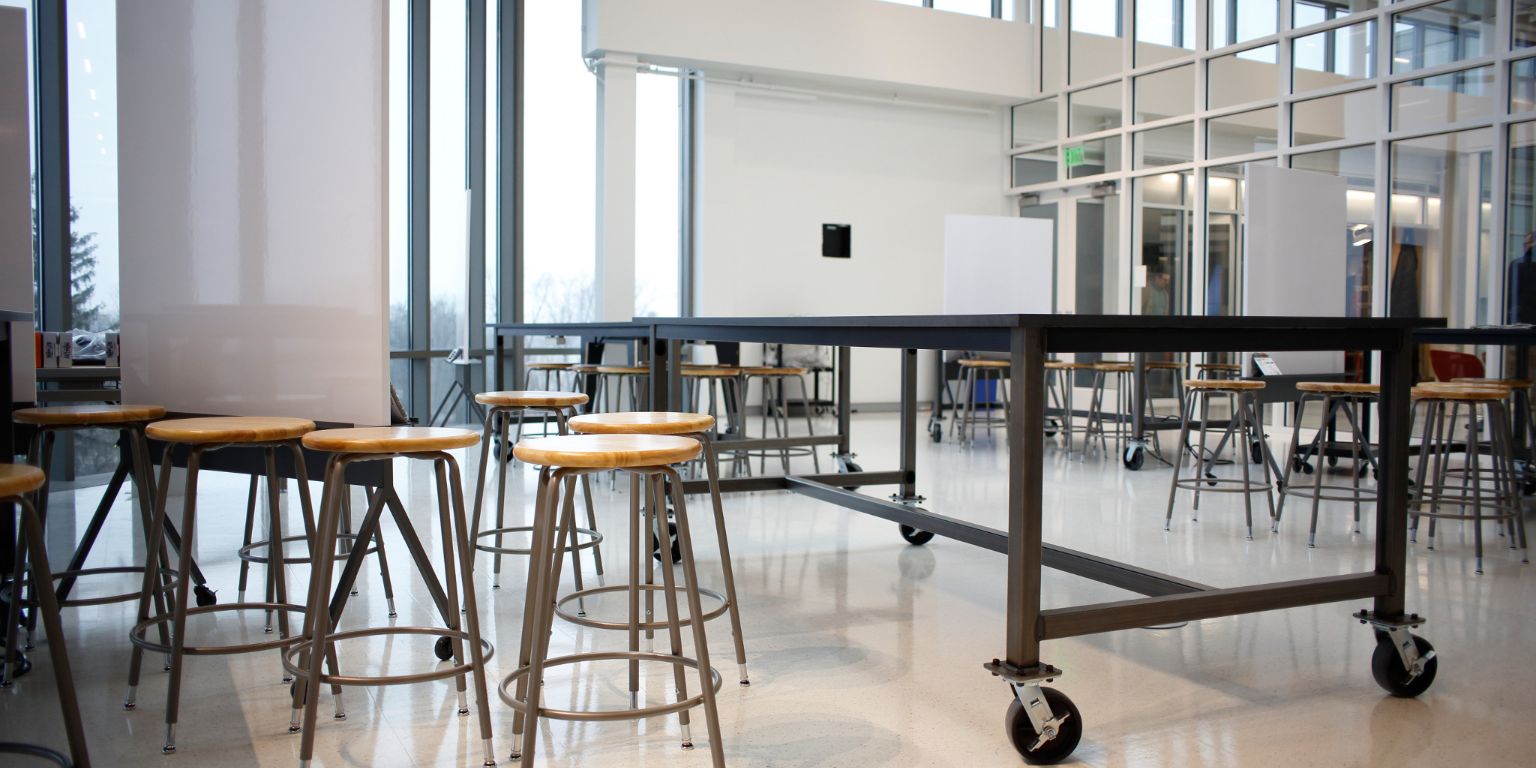 Photos by Eric Rudd and James Brosher, IU Communications