IU Bloomington's accreditation reaffirmed by the Higher Learning Commission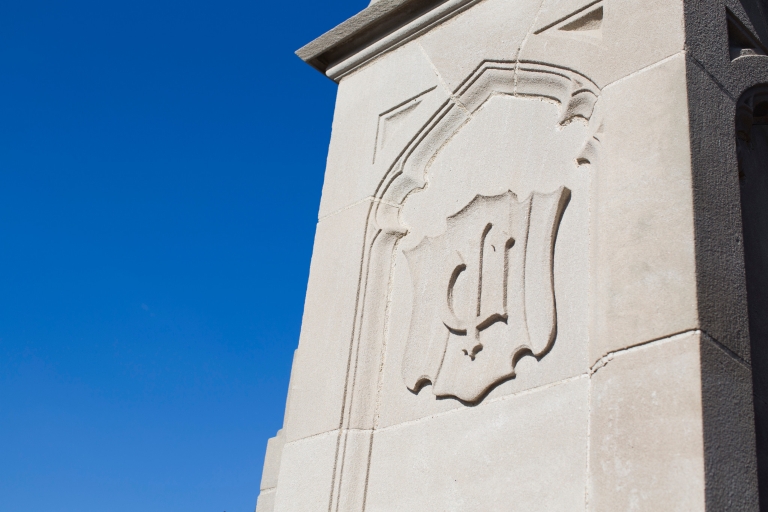 The Higher Learning Commission has reaffirmed Indiana University Bloomington's accreditation following a review process that concluded in late 2017. The campus met or exceeded all criteria reviewed by the commission for accreditation.
Within five criteria, the commission evaluated evidence supporting IU Bloomington's attention to diversity and the institution's role in a multicultural society; its commitment to the public good and freedom of expression; the pursuit of truth in teaching and learning; and student retention and persistence goals.
IU Bloomington faculty, staff and students participated in the reaccreditation process through discussions, gathering evidence, preparing reports, meeting with reviewers from the commission, submitting written comments and attending open forum sessions during the commission's campus visit Sept. 25 and 26.
IU Bloomington confirms case of measles on campus
IU and state and local health officials are investigating a confirmed case of measles on the Bloomington campus
The university is working with the Monroe County Health Department and the Indiana State Department of Health to identify and directly notify anyone who may have been in close contact with the student and to implement measures to help prevent the additional transmission of the virus.
Anyone with concerns about possible symptoms should contact the IU Health Center or their primary-care provider.
'India Remixed': IU launches second Global Arts and Humanities Festival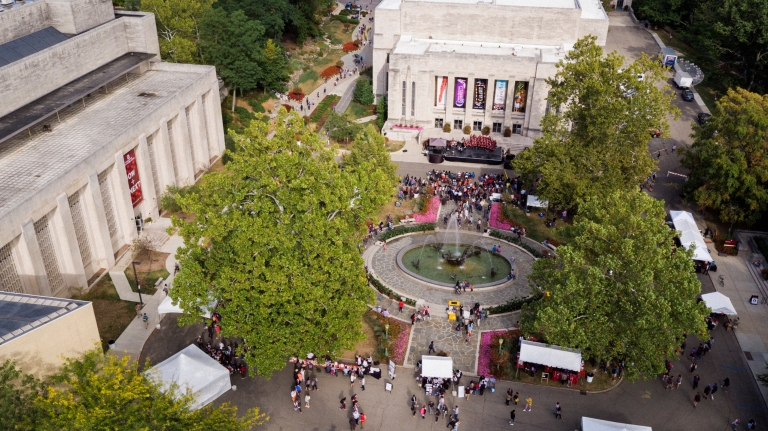 Beginning in February, IU Bloomington will host the largest Indian arts and culture festival ever mounted in the Midwest when it kicks off its second Global Arts and Humanities Festival.
The 2018 festival, "India Remixed: A Global Arts and Humanities Festival," is sponsored by the IU Bloomington Arts and Humanities Council with support from various units and departments across campus. Most of the more than 30 events – which include exhibits, performances and films – are free and open to the public.
The festival offers a range of programming from February to April, with events featuring acclaimed author Sir Salman Rushdie; award-winning filmmaker Mira Nair; globally renowned artist Bharti Kher; iconic feminist rapper Madame Gandhi; breakout comedian Vir Das; and many others. Featured alumni include Raju Narisetti, the CEO of Gizmodo Media Group, and celebrated restaurateur Rakshay Dhariwal, who will be visiting with celebrity chef Rahul Gomes Pereira.
Bloomington Professional Council professional development grants due Feb. 1
The IU Bloomington Professional Council is accepting applications for grants that will help cover the expense of professional development opportunities between March and June. Applications received by Feb. 1 will be considered. Awards are for a maximum of $600.
The purpose of the Professional Development Grants program is to award recognition and financial support to professional staff members who engage in professional development activities that will enhance the status of and demonstrate the value of the entire professional staff at IU Bloomington. Grants are jointly funded by the Bloomington Professional Council and the Office of the Provost.
Learn more about the application process and eligibility on the council's website or contact iubpc@indiana.edu.
IU Kelley School dean, two alumni participate in Olympic torch relay in Seoul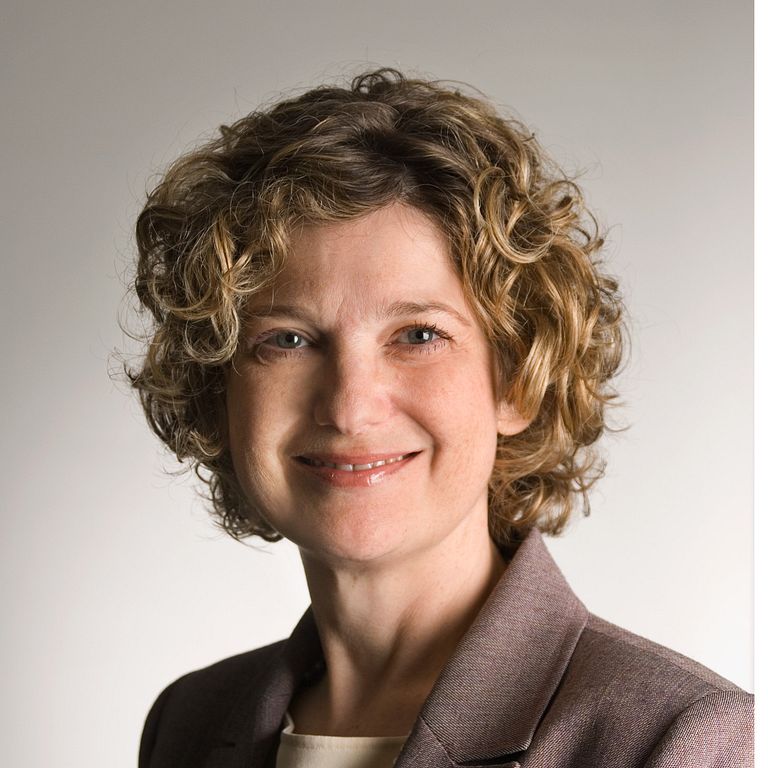 Idalene "Idie" Kesner, dean of the IU Kelley School of Business, traveled to South Korea and joined two alumni in the torch relay leading up to the 2018 PyeongChang Winter Olympics. Kesner carried the torch in Seoul near the Heungkook Life Insurance Building on Jan. 13.
She was preceded on the torch run by Curtis A. Ferguson, president of Greater China and Korea for The Coca-Cola Co., who earned a Bachelor of Science from Kelley in 1980. Following Kesner was Young-Jin Kim, a 1984 MBA graduate who is chairman and CEO of Handok Inc., a pharmaceutical/health care company that develops, manufactures and distributes health care solutions in South Korea.
Grunwald Gallery to host faculty exhibit
The Grunwald Gallery of Art opened an exhibition featuring School of Art, Architecture + Design faculty. The exhibition contains artworks created by more than 40 faculty artists representing different areas within the school.
Works in a variety of media including textiles, printmaking, ceramics, graphic design, sculpture, digital art, video, photography, painting, metalsmithing and design will be shown. Exhibiting artists include tenured, tenure-track and emeritus faculty, as well as adjunct instructors.
This exhibition opened Jan. 13 and will be on view through Feb. 9, with an opening reception the night of Jan. 19. Noon talks by faculty artists will take place Jan. 19 and 26. All events are free and open to the public.
IUPD chief diversity officer to lead panel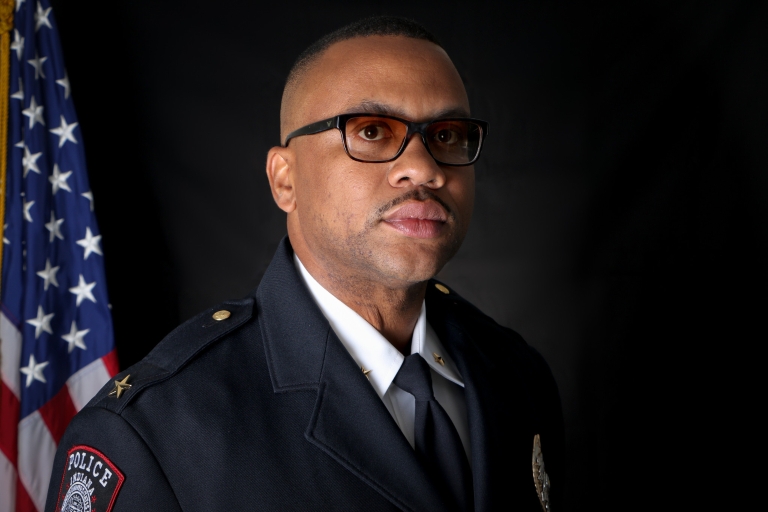 IU Police Department Chief Diversity Officer Wayne James will lead an interactive presentation and panel discussion to help those in attendance understand their rights when interacting with law enforcement. "The Law & Your Community," will take place from 6:30 to 8:30 p.m. Jan. 17 in the IU School of Public Health-Bloomington's Mobley Auditorium.
Students and staff with an interest in or concerns about law enforcement are encouraged to attend. Participants in the discussion and role-playing scenarios will include IUPD, Bloomington Police, and county and state law enforcement.
Dean of the IU Bloomington medical sciences program to retire
John B. Watkins, associate dean and director of the IU Bloomington medical sciences program, has announced plans to retire in April, after 35 years of service to IU.
A national search will launch in the fall to identify a successor. Effective April 1, Peter Nalin will serve as associate dean and interim director for the IU School of Medicine-Bloomington campus until a successor is named.
Cuban Center students develop, launch IU Arcade
IU Athletics released the "IU Arcade" this month, now available to play for free at iuhoosiers.com/arcade. It is the latest creation from the Mark Cuban Center for Sports Media and Technology and includes three sports-related games: "B-Ball Balance," a timed game that challenges players to keep a basketball from falling from their fingertip; "Pigskin Pitch," which rewards fans for accurately throwing footballs through various sized holes in 60 seconds; and "Lil' 5," a timed bike race that requires players to race while being wary of both their speed and stamina.
Each game includes IU-related graphics and arcade-style sound. No registration is required to play any of the games, but visitors can create an account to track their scores.
$1.5 million gift endows faculty chair to support study of African art
The College of Arts and Sciences at IU Bloomington has announced a $1.5 million gift from an anonymous donor to establish the Tanner-Operman Chair, in Honor of Roy Sieber, within the Department of Art History.
Roy Sieber, former university professor and distinguished scholar, was a pioneer and iconic voice in the field of African art, earning the first Ph.D. awarded in its study. During his more than 30-year tenure at IU, he supervised more than 30 Ph.D. students pursuing study in African art history, served as curator of African the Eskenazi Museum of Art and held the title of Rudy Professor. He also served as associate director for collections and research at the Smithsonian Institution's National Museum of African Art, authored multiple publications and lectured prolifically around the world.
The timing of this gift coincides with the $3 billion For All: The Indiana University Bicentennial Campaign and will receive a campaign match, effectively doubling its impact.
Campus among Kiplinger's Best College Values for 2018
IU is a leading value in public higher education, according to Kiplinger, which recently released its 300 Best College Values for 2018. IU's Bloomington campus ranks 33rd among public colleges for in-state value.
Introduced in 1998, the rankings now combine public schools, private universities and private liberal arts colleges into a single, comprehensive list. Kiplinger also ranks the 100 best values in each category. The analysis is based on objective measurements of academic quality and affordability, not subjective criteria.
Kiplinger's 2018 rankings are now available on its website and will appear in print in the February 2018 issue of Kiplinger's Personal Finance, on newsstands Jan. 9.
Professor named American Mathematical Society Fellow
An IU Bloomington mathematician has been named a 2018 fellow of the American Mathematical Society for his contributions to the creation, exposition, advancement, communication and utilization of mathematics.
The recipient is James F. Davis, professor in the IU Bloomington College of Arts and Sciences' Department of Mathematics. Davis' election raises the university's total number of American Mathematical Society fellows to 16.
IU astronomer's analysis helps discover that a star in the constellation Pisces is a 'planet-eater'
The discovery that RZ Piscium – located in the constellation Pisces – is an insatiable "eater of worlds" was reported in The Astronomical Journal, and IU astronomer Catherine Pilachowski is co-author on the study, titled "Is the Young Star RZ Piscium Consuming Its Own (Planetary) Offspring?"
An expert on the analysis of light spectrum from distant stars to determine their temperature, gravity and elemental composition, Pilachowski was responsible in the new study for determining the gravitational strength near RZ Piscium's surface. The observation helped shed light on the star's radius and brightness, both of which suggest a young star in the midst of a freewheeling solar system with unstable planets.
The study was led by researchers at the Rochester Institute of Technology with support from IU, University of California at Irvine, UCLA, Haverford College and Ithaca College. The team investigated the star using the European Space Agency's XMM-Newton satellite, the Shane 3-meter telescope at Lick Observatory in California and the 10-meter Keck I telescope at W.M. Keck Observatory in Hawaii.
IU online degree programs highly ranked by U.S. News and World Report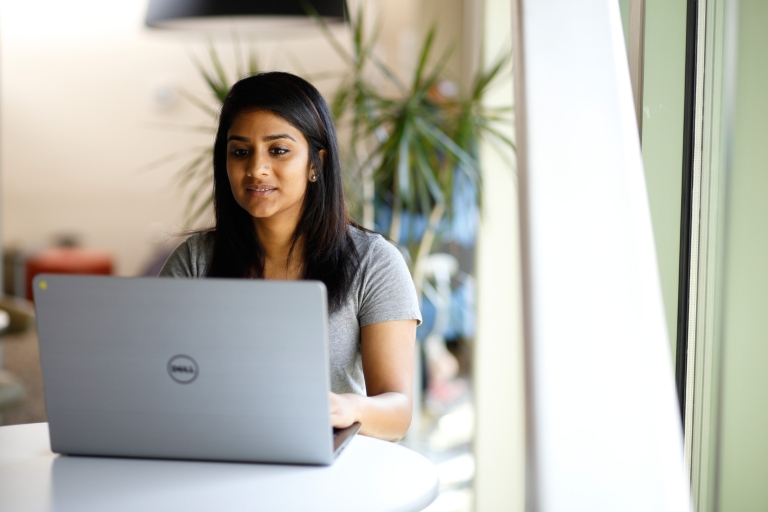 In new rankings released Jan. 9 by U.S. News and World Report, Indiana University's Kelley School of Business is among the nation's leaders in online graduate business education. The university also ranks in the top 50 for its online bachelor's degree, graduate education and graduate nursing programs.
The 2018 edition of U.S. News and World Report's Best Online Education Program rankings have the Kelley Direct Online MBA program and the school's Master of Science program tied at No. 2 in the nation. IU's online bachelor's degree program ranks 41st, moving up 13 spots from 2017. The university's online graduate education program ranks 46th, and the School of Nursing at IUPUI ranks 39th among the nation's online graduate nursing programs.
IU Bloomington New Student Orientation director elected to president of higher ed association
Melanie Payne, IU's senior associate director of First Year Experience Programs and director of New Student Orientation and Transition Programs, has been elected president of NODA, the Association for Orientation, Transition, Retention in Higher Education.
The organization's mission is the provide education, leadership and professional development in the fields of college student orientation, transition and retention. Chartered in 1976, NODA is an international association composed of professional administrators, students, faculty and related organizations.
Payne has held various positions with the organization, including sitting on multiple committees. She created Welcome Week at IU in 1997, and created conceptualized and founded several events now considered campus traditions, including CultureFest and the Traditions and Spirit of IU.