Legislation to reauthorize Title VI provides boost for IU's international programs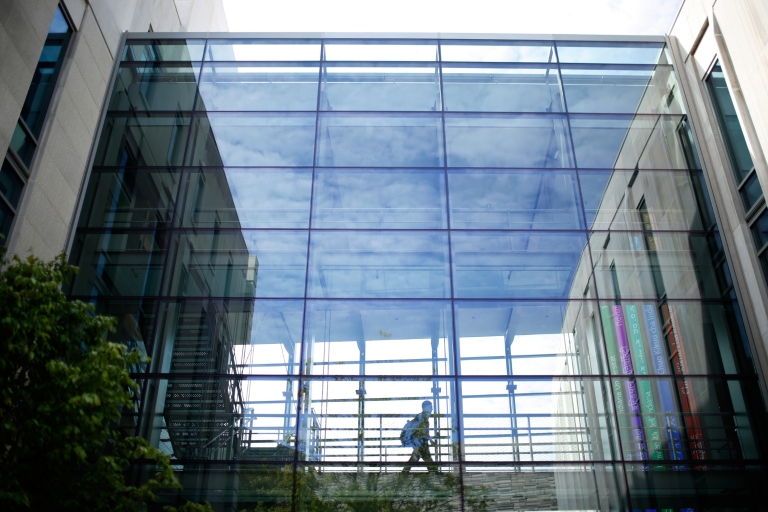 Federal legislation introduced last month by Sen. Todd Young, R-Ind., could help put Indiana University foreign language and international studies programs on more solid footing.
The bipartisan bill, co-authored with Sen. Tammy Baldwin, D-Wis., would reauthorize Title VI of the federal Higher Education Act, providing a framework for continued support of university-based programs that develop American expertise in languages and area studies.
"Title VI centers are vital contributors to the development of U.S. expertise in international education, languages and area studies that is essential for U.S. economic competitiveness and international security," IU President Michael A. McRobbie said. "Sen. Young's bill would ensure the tools are in place to adequately train future U.S. diplomats, business leaders, and national security professionals."
Indiana University has long been a leader in Title VI programs, including National Resource Centers and Language Resource Centers. IU programs include the Center for the Study of the Middle East, the Russian and East European Institute, the Africa Studies Program and others.
New tool in Canvas helps share name pronunciation
ICYMI: NameCoach, a new tool in Canvas, will help instructors and students with name pronunciation in two simple functions:   
Name recording – by phone or through a web recorder, any IU user can create a name recording. Once your recording is saved, it can be played by anyone in your Canvas courses.
Name playback – search the roster of recorded names to listen and learn how to pronounce names of classmates or students.
The NameCoach tool can be found in the course navigation menu of all Canvas courses. Learn more about the tool through the Knowledge Base.
'The Good Catholic' now streaming on Netflix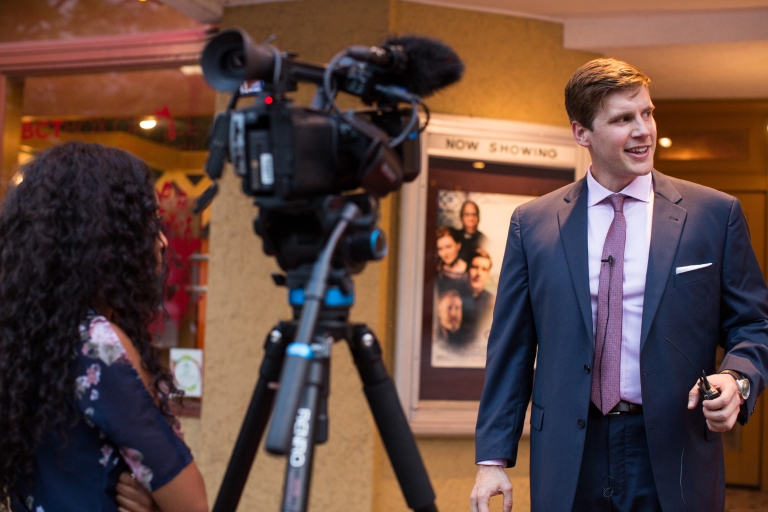 "The Good Catholic," which was filmed in Bloomington in 2016, is now streaming on Netflix in the U.S., Canada, United Kingdom, Ireland, Australia and New Zealand.
Zachary Spicer, co-owner of Bloomington-based film production company Pigasus Pictures, stars along with Wrenn Schmidt, Danny Glover and John C. McGinley.
Spicer and the writer-director Paul Shoulberg are Indiana University graduates.
Center for Research on Race and Ethnicity in Society offering grants
The Center for Research on Race and Ethnicity Faculty Seed Grant is open to IU Bloomington tenure-track faculty and awards up to $5,000 to support original social scientific or humanities research related to the areas of race and ethnicity. The grant is intended to provide short-term, one-time support that will facilitate a pilot research project or assist in the completion of an ongoing project.
The grant submission deadline is 5 p.m. April 1. Grant recipients will be notified of the decision regarding their application by May 1. Awards will be made available within one month of notification.
IU's James Kennedy appointed to higher ed committee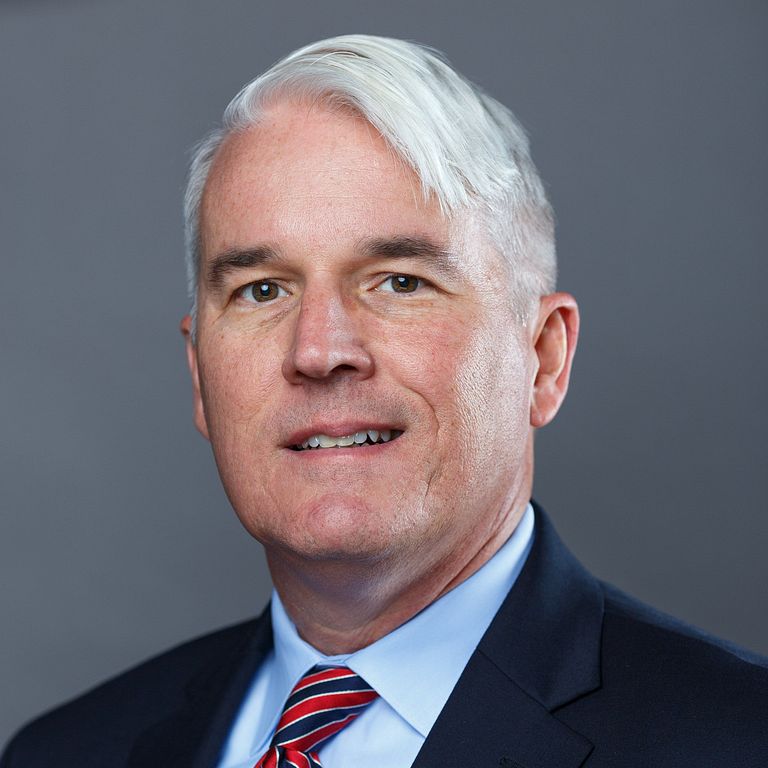 The National Association of Student Financial Aid Administrators recently appointed James Kennedy, IU's associate vice president for university student services and systems, to the Higher Education Committee of 50, known as Forward50.
The national committee is composed of forward-thinking higher education leaders who will spend the next year examining policy areas related to access, affordability, accountability and transparency. The group will produce practical solutions and recommendations for members of Congress.
A nonprofit membership organization that represents nearly 20,000 financial aid professionals across the country, the National Association of Student Financial Aid Administrators received a grant in late 2017 to convene a group of forward-thinking campus leaders tasked with developing policy solutions that will help surmount obstacles preventing students from enrolling in, paying for and graduating from college.
Scholarship honors memory of longtime IU employee Erna Rosenfeld
The Borns Jewish Studies Program at Indiana University Bloomington has created the Erna B. Rosenfeld Scholarship for Research on Antisemitism. The scholarship honors the memory of a longtime IU employee who died in 2016.
Born in Romania in 1939, Rosenfeld moved to the United States with her family when she was a child. She worked for 35 years for IU, where she was area coordinator for the Department of Residence Life. She was married for 50 years to Alvin Rosenfeld, professor of Jewish studies and English and director of the Institute for the Study of Contemporary Antisemitism. He, Dr. Myron and Myrna Weinberger and many others contributed to the scholarship fund.
IU graduate students may apply until Feb. 16 for grants to support research on antisemitism. Undergraduates studying Jewish studies, Jewish sacred music or Hebrew may apply until March for scholarships. Contact the Borns Jewish Studies Program office for more information.
Wounded Galaxies festival to feature art, performance, films and symposium on campus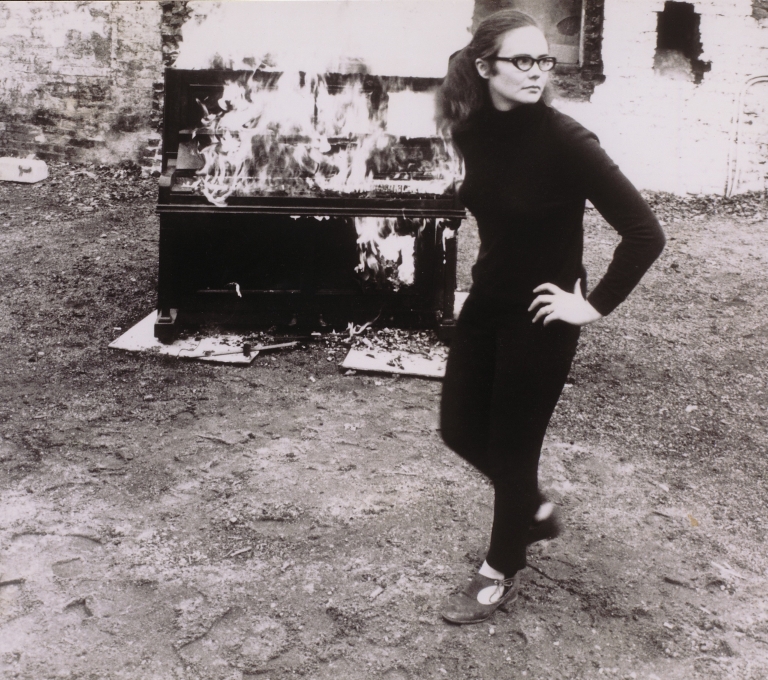 Scholars, writers, artists and filmmakers will gather in Bloomington on Feb. 6 to 11 for Wounded Galaxies, a weeklong festival, conference and academic symposium commemorating the counterculture movement of 1968 and its cultural and political legacy.
The event will feature academic paper presentations, film screenings, art and archival exhibitions, and performances, most notably "Piano Burning" in Dunn Meadow, a performance piece by contemporary counterculture musician Annea Lockwood. Writers and cultural critics Greil Marcus, McKenzie Wark and J. Hoberman will also be presenting keynote lectures.
Wounded Galaxies is produced by The Burroughs Century Ltd., a Bloomington-based organization, in collaboration with The Media School at IU and IU Cinema. The events are supported by numerous campus units and community organizations.
IU first lady to moderate philanthropy talk
IUPUI's Lilly Family School of Philanthropy will host an event titled "The Power of Global Philanthropy: An Eye-Opening Conversation" at 7 p.m. Feb. 1 in the Global and International Studies Building auditorium on the IU Bloomington campus.
The conversation will focus on the evolving role of philanthropy around the world. The discussion, in partnership with the School of Public and Environmental Affairs and the School of Global and International Studies, will engage Indiana University's world-leading researchers on philanthropy as they describe how wealth is being put to work to address key social issues around the world.
The conversation will be moderated by IU first lady Laurie Burns McRobbie and will feature Carol Adelman, the creator of the Global Philanthropy Indices and visiting research professor, and Una Osili, associate dean for research and international programs, both at the IU Lilly Family School of Philanthropy, where McRobbie received her master's degree in philanthropic studies.
RSVP to attend the conversation. Can't attend? Watch the live stream.