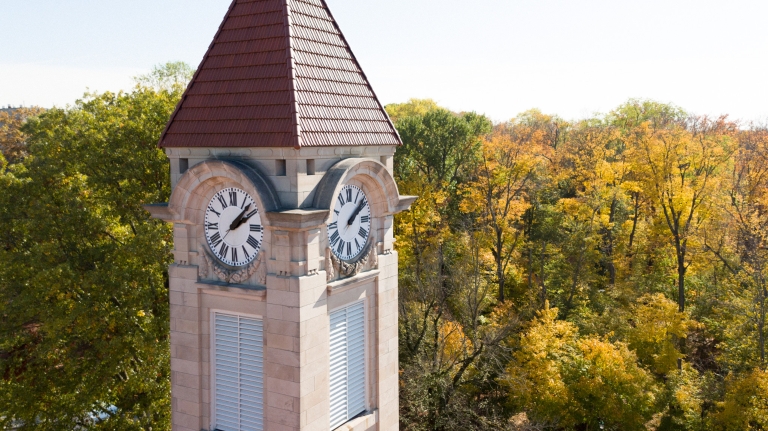 BLOOMINGTON, Ind. – Indiana University is a leading value in public higher education, according to Kiplinger, which recently released its 300 Best College Values for 2018. IU's Bloomington campus ranks 33rd among public colleges for in-state value.
Introduced in 1998, the rankings now combine public schools, private universities and private liberal arts colleges into a single, comprehensive list. Kiplinger also ranks the 100 best values in each category. The analysis is based on objective measurements of academic quality and affordability, not subjective criteria.
"Over the past decade under President Michael A. McRobbie, IU has been able to moderate tuition increases and increase aid to our students, while continuing to invest in top-tier academic programs," said John Sejdinaj, IU vice president and chief financial officer. "This ranking reflects the work of many at Indiana University who strive every day to offer our students a quality education at a reasonable price."
To determine the rankings, Kiplinger's begins with data from nearly 1,200 public and private schools and then narrows the list based on measures of academic quality. Schools are then ranked using cost and financial aid measures.
"Our rankings, which weigh affordability alongside academic quality, are a great resource for students and their parents when sorting through college choices," said Mark Solheim, editor of Kiplinger's Personal Finance magazine. "All 300 schools on our list are worth a look."
IU has long been focused on value and financial literacy among its students, including developing the MoneySmarts program in 2012 with the goal of helping students make informed financial decisions before, during and after college. The program offers an online cost calculator, free one-on-one consultations and for-credit personal finance courses.
Kiplinger's 2018 rankings are now available on its website and will appear in print in the February 2018 issue of Kiplinger's Personal Finance, on newsstands Jan. 9.