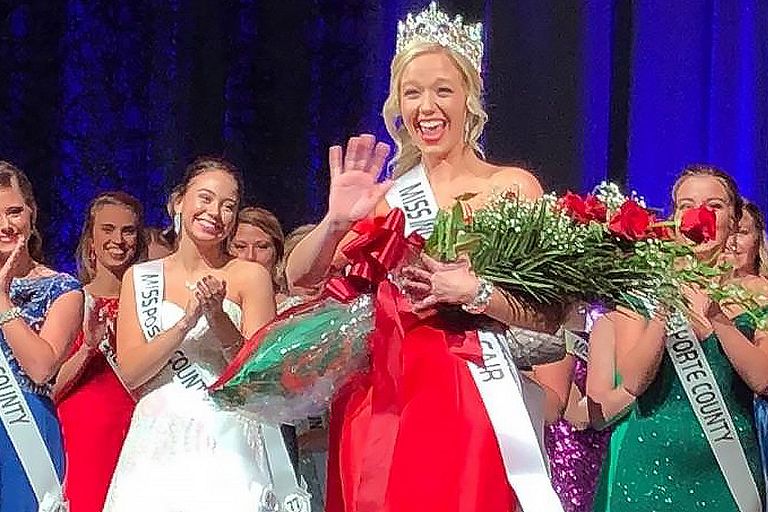 And your 2018 Indiana State Fair Queen is … Audrey Campbell, an IUPUI freshman, who, as long as she's in the Hoosier state, will always be home.
On one hand, competing in the county and then state fair pageants was a bit of a strange decision, especially when Campbell and a friend decided to enter mostly on a whim.
"When I was younger, I was Little Miss Fountain County," said Campbell, who hails from Veedersburg, a town of about 2,000 people. "When I was old enough to be Miss Fountain County, everyone said, 'Oh, my gosh, you have to go out.' I was like, 'OK, whatever.' So my best friend and I just thought, 'It's our last year in 4-H, so let's do it.'"
On the other hand, competing makes obvious sense. She's a 10-year member of 4-H Club, a key component for pageant entry, and showed her projects at the fair for most of those years. Those projects ranged from aerospace – when, encouraged by a babysitter and her family, Campbell and her sisters, father and a cousin built rockets – to cake decorating, as an ode to her grandmother's former business, to floral arrangements, something she took on with the flowers from her mother's backyard.
"The Indiana State Fair is so much more than just the rides and everything that people see. The Indiana State Fair is all about the 4-H. The exhibitors put in the time and work to get there," Campbell said about why she wanted to be Miss Indiana State Fair. "I understand how hard it is to get there. I really want to put a spotlight on that for them. The Indiana State Fair has always played a huge role in my life. I just wanted to be that person who was the face and voice of the Indiana State Fair."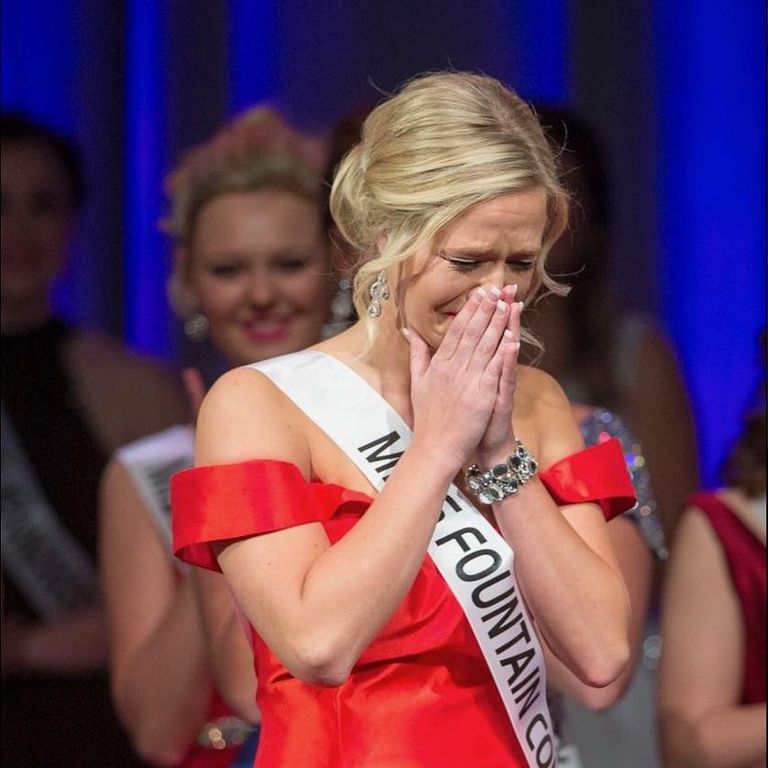 Earlier this month, after three days of round-robin interviews with judges, formalwear, prepared speeches and onstage questions, Campbell bested 84 other contestants. She'll now represent the state fair in a whirlwind of travel, visiting 45 county fairs over six weeks this summer and making countless other public appearances before being a constant fixture at the Indiana State Fairgrounds Aug. 3-19.
It still makes Campbell's head spin, especially now as she's juggling responsibilities as a pre-nursing student in University College and a lifeguard at the IU Natatorium, and staying connected to campus through activities such as Jagathon and her Delta Zeta sorority. Despite the frenzied pace, she's nothing but smiles and anticipation.
"My favorite part about the State Fair, aside from the 4-H projects, is that it's a place for everyone in Indiana. You can come from a farming background like I do, or you can come from living in Indianapolis, in the city, and you can still find a place at the State Fair that you connect with."
Ultimately that's what it's about for Campbell. Tiny town or major metropolis, rockets with her sisters or cakes with Grandma, and everywhere and everything in between, it's all about feeling at home in her Hoosier state.