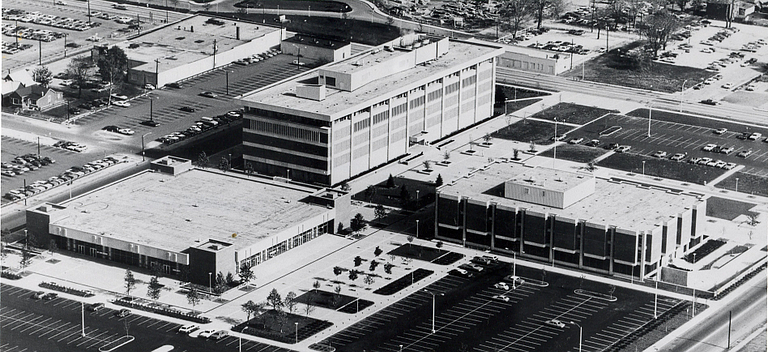 Before the IUPUI Campus Center officially opened its doors in January 2008, student life at IUPUI was not the robust community it is now. Students came to campus and often just left after their classes. They might congregate in the basement of Cavanaugh Hall for some vending machine food and euchre games, or hang out in what is now University Tower, but there was no dedicated place to gather.
A bite to eat was hard to find, too; some people would hike over to one of the hospital cafeterias for a meal. In earlier days, the Union Building on the west side of campus offered some amenities, but by the time the campus was a couple of decades old, that building was in decline and on its way out.
#CampusCenterTurns10
"The need was so obvious," said former IUPUI Chancellor Charles R. Bantz. "This was a very large campus, with 29,000 students, but it did not have a student center."
A student building was part of the plan for campus almost since its inception. Since the early 1970s, the idea had been for a fourth building to be erected in the area of Taylor Hall, Cavanaugh Hall and Lecture Hall.
"The goal was really clear," Bantz said. "We needed a place for students to gather, to study, to eat, to actually interact with each other – a place where they could catch some sleep or have group meetings."
Bantz began his tenure as IUPUI chancellor in 2003. He recalled that one of his very first meetings as chancellor was with the Indiana University Board of Trustees to approve the design for a student building. The "engine behind the project," Bantz said, was Karen Whitney, who was then IUPUI vice chancellor for student life. Whitney currently serves as the interim chancellor for the Pennsylvania State System of Higher Education.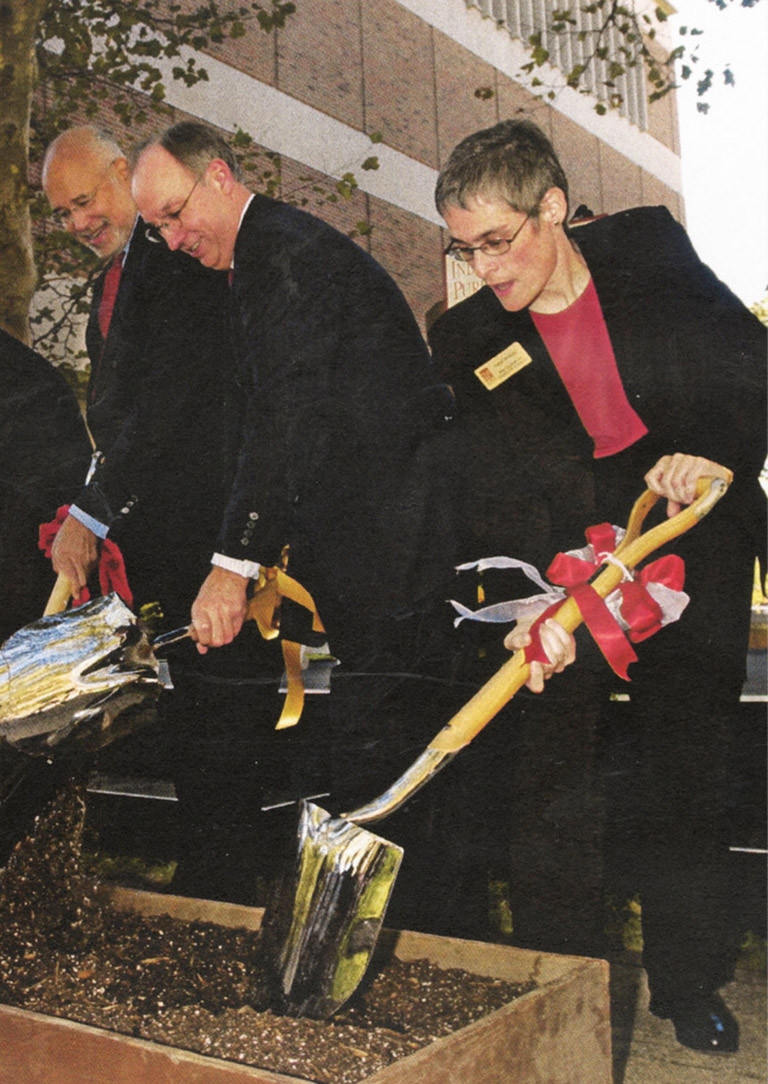 Whitney had been hired in 1999 by then-Chancellor Gerald L. Bepko to do a number of things: establish a larger residence life program; establish a greater student culture; and "develop the funding, financial planning, design, construction and management of a state-of-the-art student center."
It was not a small undertaking. After Whitney was hired, it took the better part of a decade before the Campus Center was finally completed. The design process took two years, mostly due to Whitney's office undertaking extensive interviews with students and alumni on what they wanted in a student center. The development of the financial plan also took about two years. And then construction took approximately two years.
Whitney recalled the process: "It was a ton of work, and it involved – I mean, I led the effort, but let me be very clear – it involved hundreds of students, hundreds of alumni, a whole host of folks out of the university architect's office, everybody in student affairs. I think the entire leadership of the university, at different points in time, was engaged in the project."
Once IUPUI built a student center, they determined, it was going to be a student center that blew away student centers on other campuses.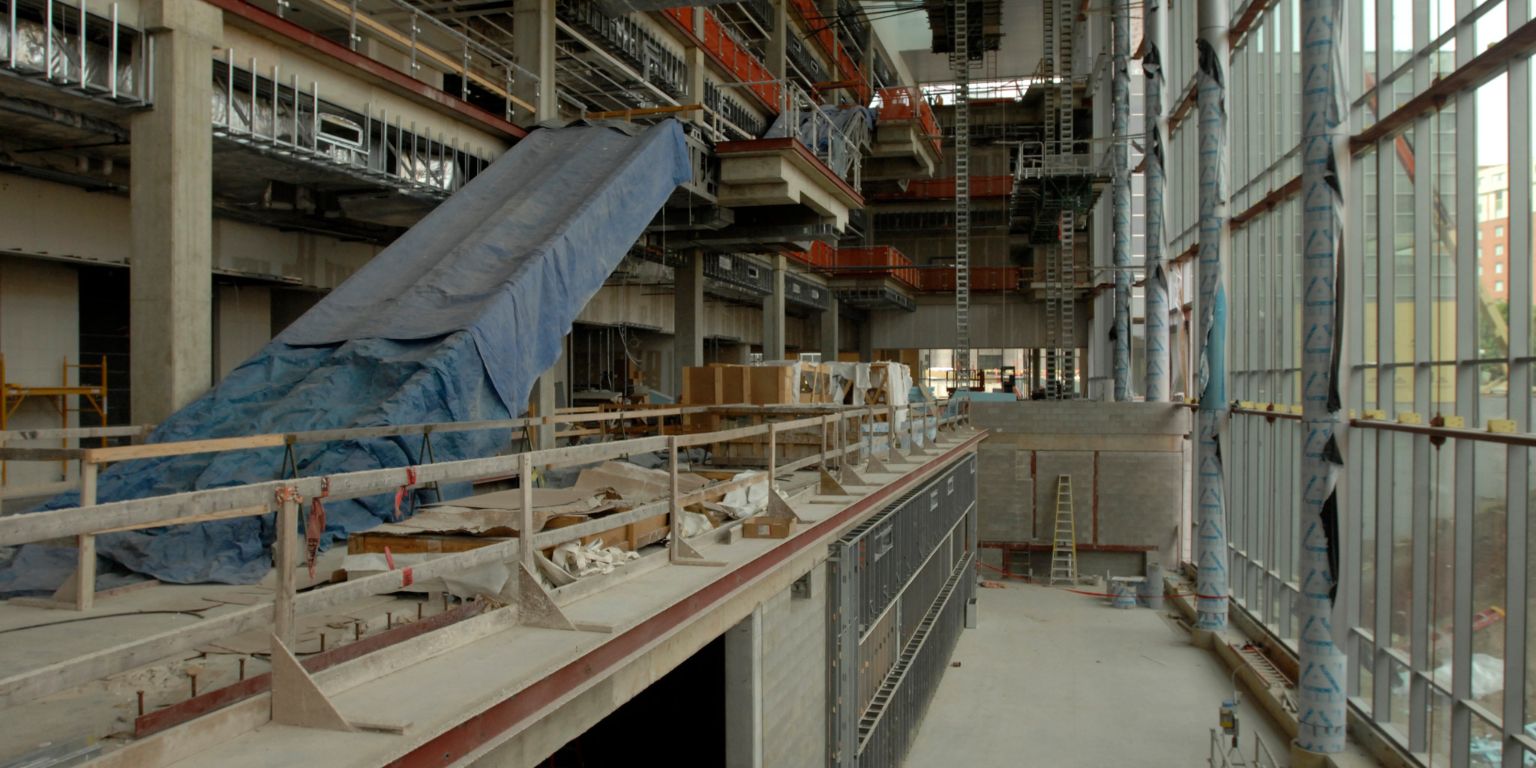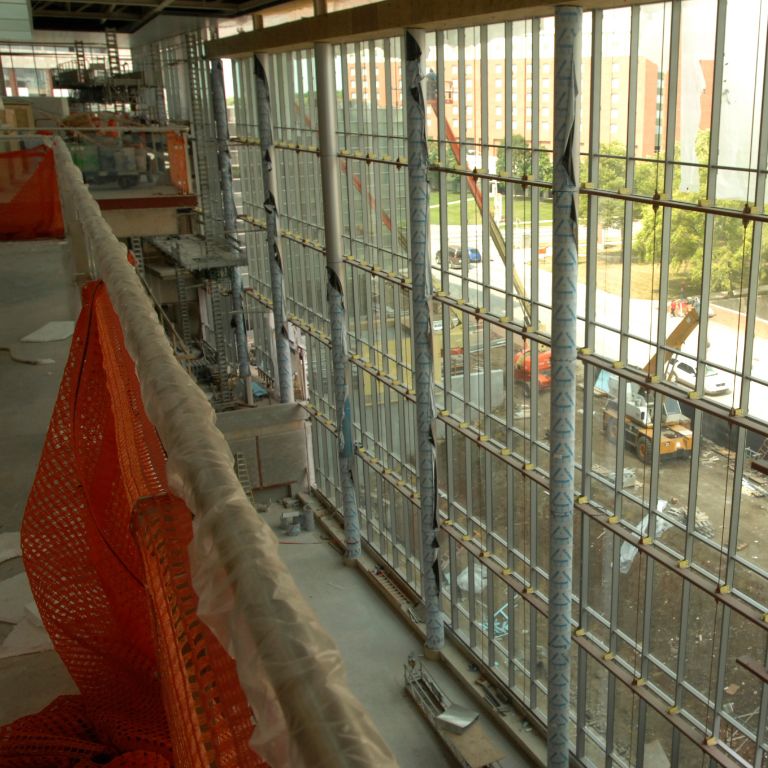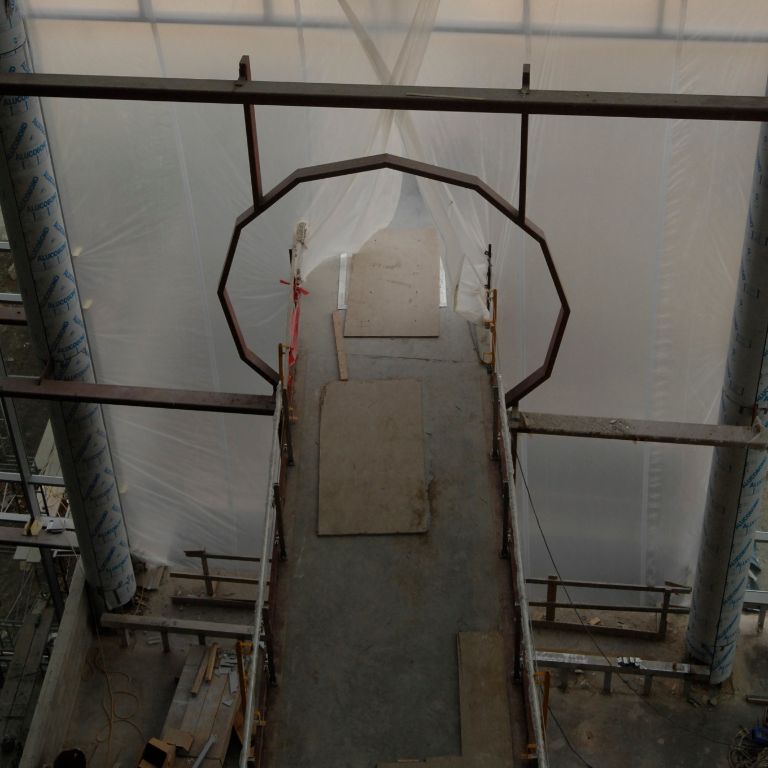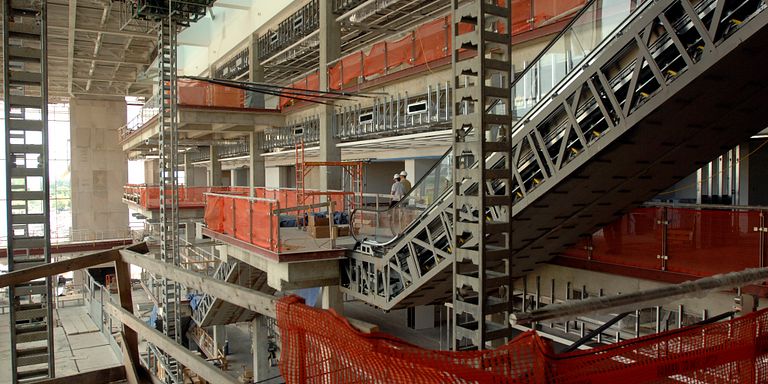 From the moment the IUPUI Campus Center officially opened in January 2008, it was hugely popular with the entire campus community. Though the building had opened, it wasn't entirely finished, and some areas were taped off. As Bantz remembered, "It's literally one of my most memorable images – walking in there and seeing students everywhere where they weren't taped out. They were everywhere, and when they finished painting the next space and the tape was gone, the next day it was filled in with students."
The Campus Center took its place as the heart of campus life. And IUPUI hasn't been the same since.
Whitney put it memorably: "In my opinion, the IUPUI Campus Center defines college student spaces for the 21st century."
Watch a time-lapse of the construction of the Campus Center