IUPUI women's soccer and volleyball teams gain their first All-Americans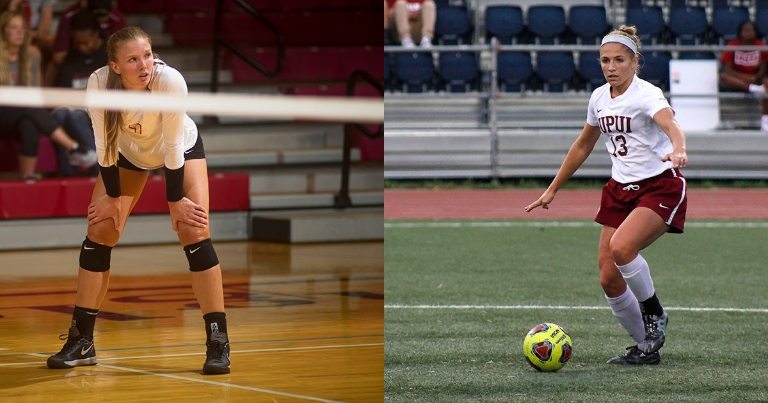 IUPUI's roster of CoSIDA Academic All-Americans, having stood at 10 through nearly two decades of NCAA Division I competition, grew by two this fall when seniors Sarah Jacobs and Kori Waelbroeck became the first honorees from IUPUI's women's soccer and volleyball teams, respectively. Jacobs has a 4.0 GPA as a health sciences major in the School of Health and Rehabilitation Sciences, while Waelbroeck has the same GPA as a community health major in the Richard M. Fairbanks School of Public Health. The Evansville natives spoke last month with IU Communications. 
Make your work count with faculty workshop
In its Jan. 15 workshop, "Developing a Strategy to Document Your Community-Engaged Scholarship Using Research Metrics and Qualitative Evidence," the Center for Service and Learning will equip faculty with the tools to share the products of their hard work with the community. The workshop will also cover topics like managing your digital identity, engaging with different audiences, and gathering evidence to support professional and project goals. You can get more details on the event page or register to attend the event, which will take place from noon to 1:30 p.m. in University Library's Room 1116.
Nominate colleagues who go beyond the call of duty
Faculty are invited to nominate their colleagues for the 2018 Glenn W. Irwin, Jr., M.D. Experience Excellence Award. Established in 1984, this award was created to recognize those individuals whose service to IUPUI goes beyond just doing their job. All full-time faculty members who have worked for IUPUI a minimum of 12 months are eligible, and you can nominate until Feb. 9. Don't miss this opportunity to recognize those who make IUPUI a place that matters!
Honor Martin Luther King Jr. through service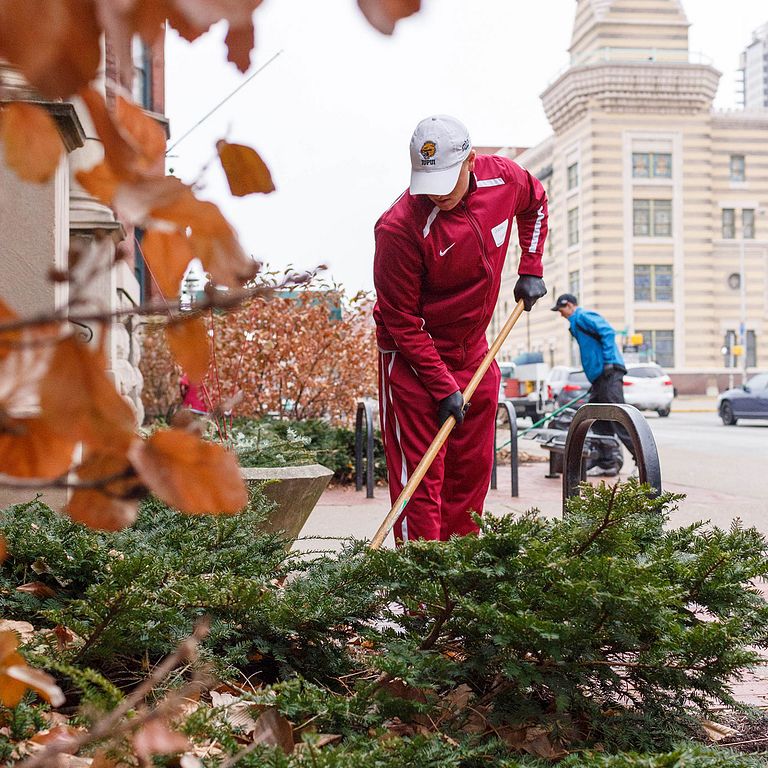 Staff, students and community members across IUPUI will be coming together for the Dr. Martin Luther King Jr. Day of Service on Monday, Jan. 15. The legacy of one of the greatest freedom activists of all time will be honored as participants spread to sites throughout the Indianapolis community, ready to make a change.
Registration is closed, but a waitlist is being maintained for those who are interested in contributing to their community through the day of service.
Stay cozy with Barnes & Noble
Temperatures have hit rock bottom lately here at IUPUI. Luckily, Barnes & Noble @ IUPUI has us covered. From now until Jan. 12, the bookstore will be selling its entire stock of fleece, cold-weather gear and outerwear at 25 percent off. On Jan. 25, there will be a one-day flash sale on clearance, and from Jan. 31 to Feb. 2, all hats will be buy-one-get-one 50 percent off. No matter whether you're strolling from the parking lot or dashing between classes, you can stay warm and show off that Jaguar pride.