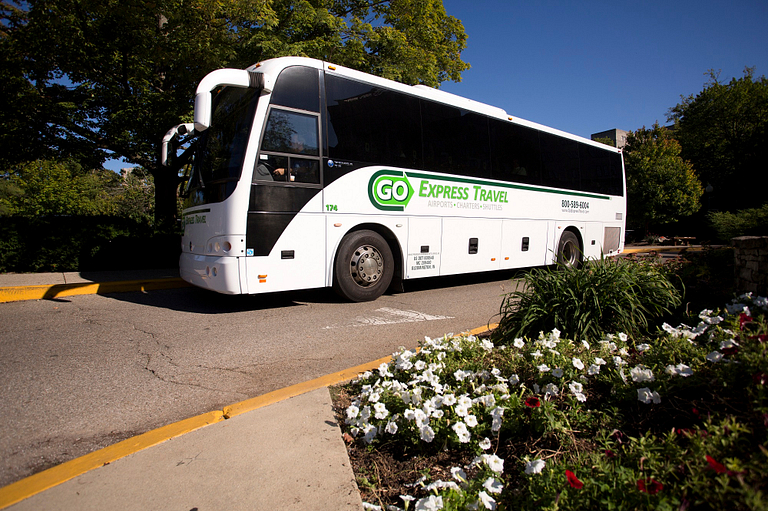 EDITOR'S NOTE: Please note that the Campus Commute shuttle continues to run between the Bloomington and IUPUI campuses. Updated information about the service and how to reserve a seat is available at www.campuscommute.com.
Effective Feb. 23, Campus Commute, the intercampus shuttle service, will no longer provide transportation between IU Bloomington and IUPUI for faculty, staff and students.
A recent analysis of the program's efficiency and effectiveness determined ridership was too low to justify continuing the service.
Launched in January 2015, Campus Commute was designed to support faculty, staff and student engagement, success and community through increased accessibility to meetings, classes, events and opportunities at both campuses. While the program projected broad use by the campus community, the usage analysis revealed much lower ridership numbers than originally anticipated.
Currently, Indiana University has no direct or billable costs associated with this service.
Alternative options for travel between IU Bloomington and Indianapolis are available:
Go Express Travel offers a shuttle between Bloomington and the Indianapolis International Airport for $20 each way.
A Go Express Travel shuttle between the airport and downtown Indianapolis is available for $10 each way.
IndyGo has a bus line that travels between the airport and downtown Indianapolis for $1.75 each way.
Any customers who pre-purchased transportation and have funds remaining as of Feb. 23 can receive a refund by calling 800-589-6004 or requesting a refund online.