Keep your health on track with Healthy IU
Did you know that social support is one of the best tools for keeping your New Year's resolution on track? If you have a goal for 2018, don't go it alone – get support from Healthy IU's programs and services! All full-time IU faculty and staff, as well as spouses on an IU-sponsored medical plan, are eligible.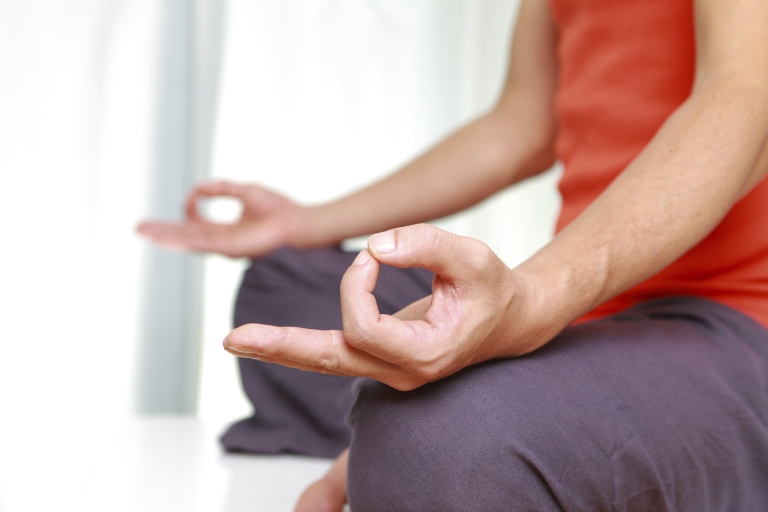 More energy: Movement throughout the day recharges your mind and body. Add a little to your day by participating in Climb IU! In this fun, universitywide challenge, you'll track either stairs climbed or active minutes alongside thousands of other IU employees and spouses. And you need to fuel your body with fresh, healthy foods! Bring a friend and stop by an IUPUI Fresh Produce Market to find a variety of local produce.
Weight loss: Get group support and learn about nutrition, physical activity and lifestyle skills in the online, 16-week Prevent Type 2 Diabetes program. Meet with the Healthy IU registered dietitian to explore any food topic you're curious about, including how to lose weight and still enjoy what you eat.
Less stress: Learn techniques for creating a mindfulness practice and address stressful situations effectively with the 10-week Mindful Way to Stress Reduction class. Drop in for Mid-Day Mindfulness whenever your schedule allows, and come away with a bite-sized mindfulness practice to help you feel refreshed.
Healthy IU is Indiana University's workplace wellness program that offers programs and services throughout the year. Visit healthy.iu.edu or contact healthyu@indiana.edu for more information.
IUPUI to roar for the Pacers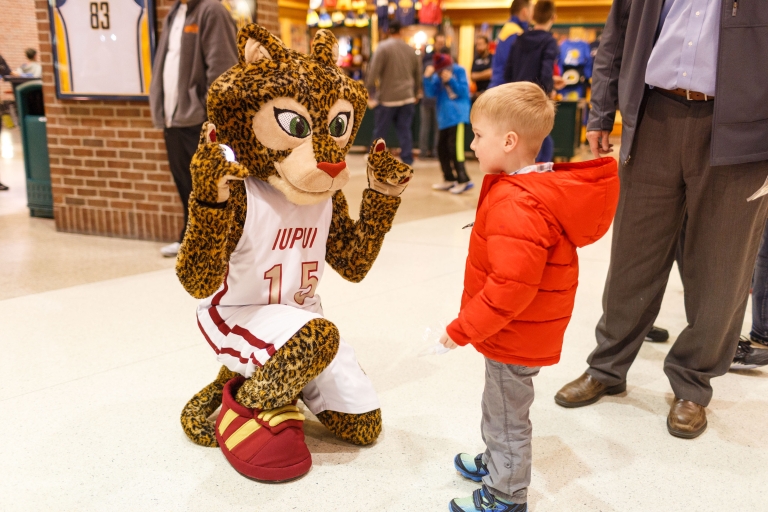 Mark your calendars for IUPUI Night at the Pacers! Jaguars fans will be heading to Bankers Life Fieldhouse on Jan. 31 to help cheer the Indiana Pacers to a victory over the Memphis Grizzlies. SAPB will be handing out a limited number of free tickets, so don't forget to get yours! See you there, Jaguars.
IUPUI freshman named Indiana State Fair Queen
On Jan. 7, Indiana crowned a new queen. Miss Fountain County Audrey Campbell beat out 83 other contestants to claim the title, making her the 60th Indiana State Fair Queen.
Campbell, an active member of Delta Zeta sorority, is a freshman studying nursing here at IUPUI. She will be traveling across the state this summer to promote the fair. Read more from Fox59.
Don't wait, nominate!
The deadline is coming up to nominate your student mentees for the prestigious IUPUI Chancellor's Award for Outstanding Undergraduate Research. You can nominate graduating seniors for this award, given by the IUPUI Center for Research and Learning, until 11:59 p.m. on Jan. 31. The award will be conferred at the Chancellor's Academic Honors Convocation on Friday, April 20, in Hine Hall Auditorium.
Remembering the Holocaust
A Holocaust Remembrance Day event will be held on Thursday, Feb. 1, in the Campus Center Theater. The event will start at 1:30 p.m. and will include remarks from Karen Dace, vice chancellor for diversity, equity and inclusion; a performance by the University Choir; and a memorial candlelighting by IUPUI students and faculty. The keynote speaker will be Julie Kohner, founder and CEO of Voices of the Generations Inc.