The IUPUI Graduate Office is announcing the opening of the Graduate Mentoring Center, which will provide resources and opportunities for faculty and staff to strengthen their skills in mentoring graduate and professional students as well as serve graduate and professional students interested in learning more about mentoring and professionalism.
One of the main focuses of the center, which is made possible through funding from the President's Diversity Initiatives, will be to serve students from diverse backgrounds.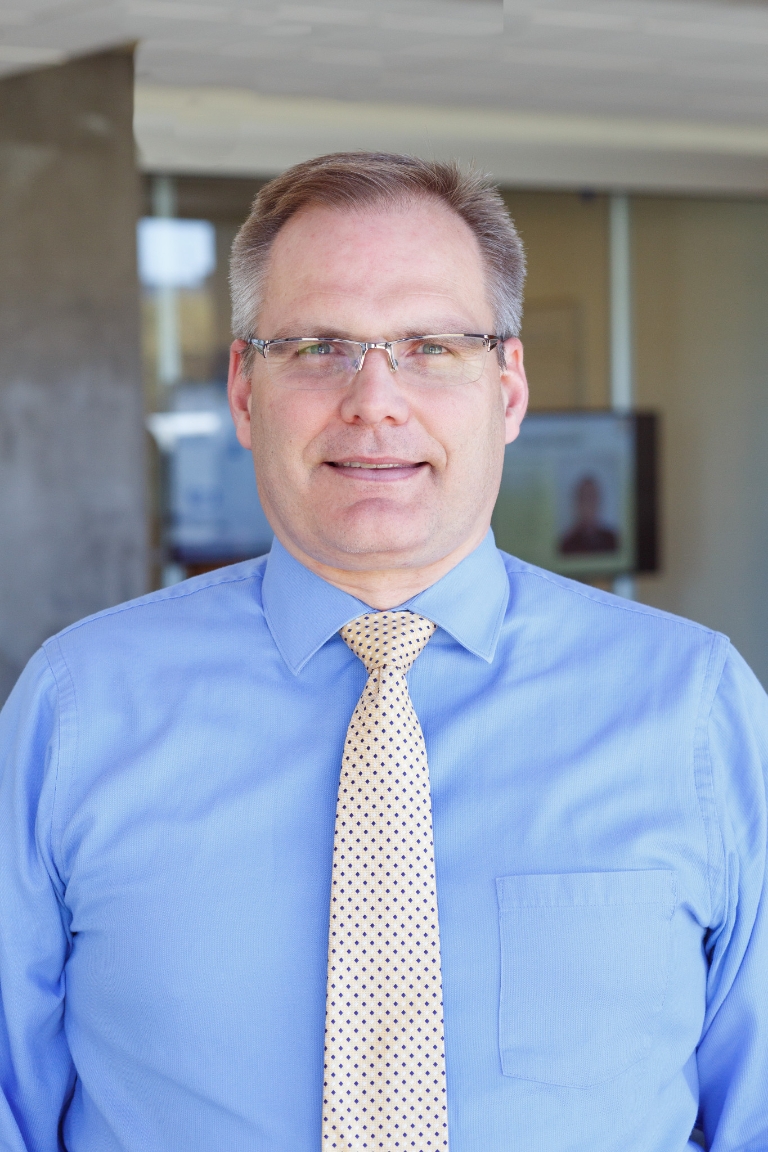 "The model for mentoring has changed," said Randall Roper, director of the center and associate professor in the Department of Biology within the School of Science. "We are no longer trying to clone ourselves but instead want to work to provide individualized experiences to help our students reach their varied career goals. We want to be inclusive of all graduate and professional students and help them build strong relationships with their mentors."
The center will offer one-on-one assistance, peer mentoring sessions and workshops. But Roper stressed that his role is also to gather and share information.
"We will serve as a resource and facilitator, but we don't have all the answers," Roper said. "We want to learn from both students and mentors at IUPUI and then share best practices."
The Graduate Mentoring Center is housed within the IUPUI Graduate Office in Room 1170 of University Library. A website with resources and a toolkit for mentors will be launched in the coming weeks and will be accessed through the IUPUI Graduate Office website.
Roper indicated that he has learned a lot from being both a mentor and a mentee. He has mentored a number of graduate and professional students in a variety of formats in the laboratory and in the classroom as well as through service on student committees, participating in student competitions and campus workshops during his 11 years at IUPUI.
Roper earned a B.S. in molecular biology from Brigham Young University, earned a Ph.D. in immunology and genetics from the University of Illinois at Urbana-Champaign, and was a postdoctoral fellow in genetics and developmental biology at the Johns Hopkins University School of Medicine. He maintains an active research program in the Department of Biology at IUPUI, focused on understanding how three copies of genes in individuals with trisomy 21 lead to cognitive and skeletal deficits associated with Down syndrome.
His campus recognitions for education and mentoring include the Trustees Teaching Award (2010), Mentor of the Year for the Louis Stokes Alliances for Minority Participation at IUPUI (2010), the Center for Research and Learning Director's Mentoring Award for Outstanding Leadership and Mentoring of Undergraduate Research (2011), IUPUI Athletics Favorite Professor Award (2014), and the Alvin S. Bynum Mentor Award for Faculty at IUPUI (2015).
Jennifer Mahoney is Communications and Recruitment Manager for the IUPUI Graduate School.