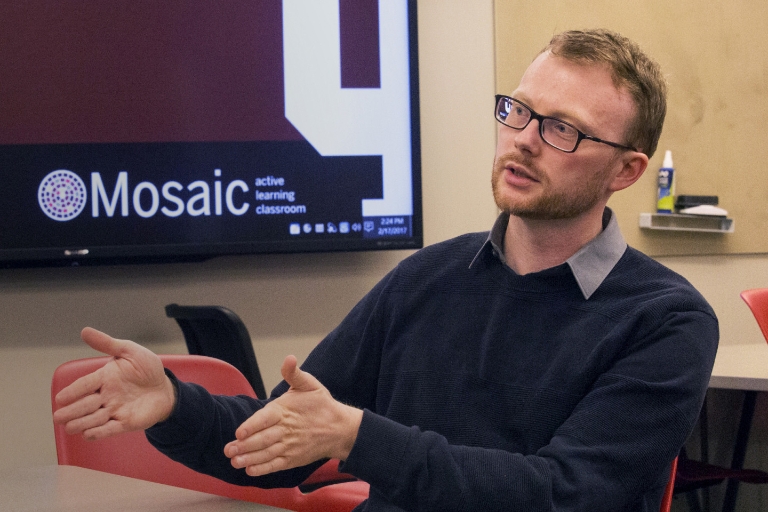 The Office of Academic Affairs and the IUPUI Center for Teaching and Learning, or CTL, welcome the inaugural cohort of Forum fellows as they work to generate a greater sense of community among IUPUI faculty; support professional development in areas that intersect with teaching, such as mentoring, multicultural competency; and encourage innovation in teaching and scholarship of teaching and learning.
These positions have been created in direct response to recommendations articulated in the report submitted by the Faculty Development and Center for Teaching and Learning Task Force.
The three fellows are Andy Buchenot, an associate professor in the Department of English, IU School of Liberal Arts at IUPUI; Darrell Nickolson, a clinical assistant professor of architectural technology in the Purdue School of Engineering and Technology, IUPUI; and Aimee Zoeller, lecturer and director for the sociology program and the women's studies division, IUPUC.
"The forum has the potential to change the work of teaching at IUPUI," said Buchenot. "By encouraging faculty-led, interdisciplinary collaboration, it recasts teaching as a social process that supports pedagogical innovation and promotes student learning. Rather than understanding teaching as an isolating obligation, the forum positions teaching as a vital component of campus culture."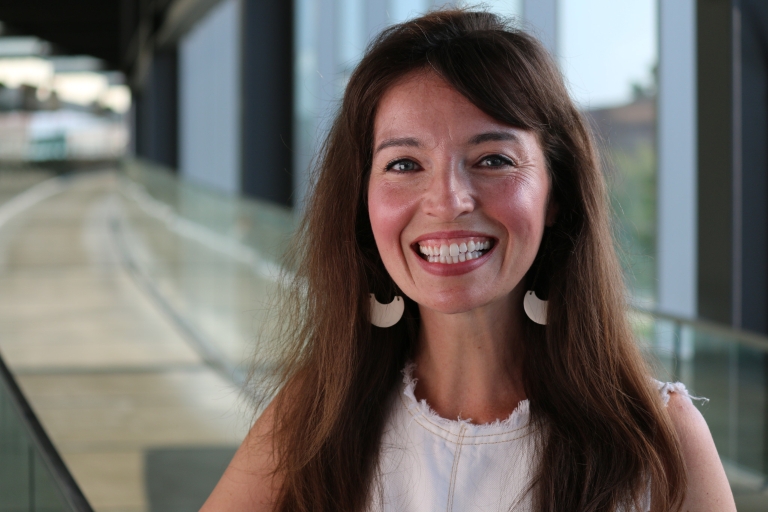 Zoeller expressed her excitement: "I am thrilled to be part of an approach focused on building community among faculty of all ranks and appointments, across disciplines, and between the Indianapolis and Columbus campuses. I am eager to learn more about my colleagues' exciting goings-on in teaching, and their difficulties, too. The forum is a place where our collective energy will create space for innovation and collaboration."
The three Forum fellows will help translate the vision for the newly created Faculty Forum into reality and work out of the Faculty Forum, a physical space adjacent to the CTL that will help satisfy faculty members' need for community beyond departments or schools and that is designed to foster collaboration and creativity in support of teaching and learning, innovation, and research. The space is currently being designed and should be available to all faculty by the end of the spring 2018 semester.
"I am very excited at being in the inaugural Forum fellows cohort," Nickolson said. "One of the things I'm most looking forward to is the actual Forum space and having a touchdown location for faculty collaboration. I think this will serve as a great location for faculty from all ranks and disciplines to connect and create some transformative partnerships. I see my time as a forum fellow impacting my career as both receiver and disseminator of best practices in many different aspects of teaching, that ultimately will enhance the student learning experience."
"Bringing together faculty and supporting collaboration is at the heart of the forum," Buchenot said. "To me, these activities are the most exciting part of being a fellow. One way we will bring folks together is through the Virtual Forum – a website that highlights exemplary teaching and teachers across IUPUI. Visitors to the Virtual Forum can read stories of innovative instruction and then connect with the innovative instructors behind those stories. In addition to curating the website's content, the Forum fellows will facilitate meetings between like-minded faculty by providing physical space and technical resources. Oh, and coffee. It is written into our mission that the forum will always have great coffee!"
The Faculty Forum is part of the Forum at IUPUI, which represents a new integrated coordinating structure intended to more broadly support learning, instruction, leadership, faculty professional development and curricular innovation. The concept of the forum will exist as a website, but also as a convening of leaders (comprising a "Forum Council") who represent multiple offices on campus that share responsibility for supporting faculty professional development. Leadership for units and offices associated with the forum will engage in monthly meetings of the Forum Council chaired by the chief academic officer.
For more information about the Forum at IUPUI, the Forum fellows or the Faculty Forum, contact Margie Ferguson at mferguso@iupui.edu.