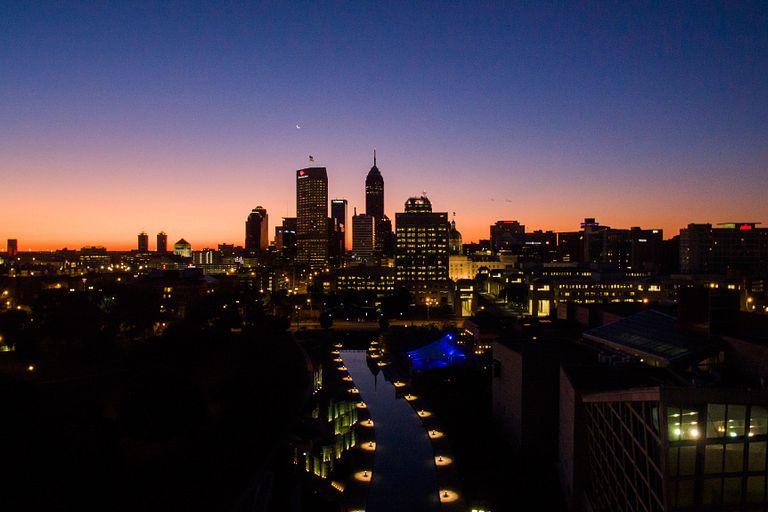 INDIANAPOLIS – History is all around us, in spaces and places that appear commonplace but conceal amazing stories from the past. Midwestern post-industrial cities like Indianapolis have been transformed by such processes as disinvestment, urban renewal, highway construction, racial and religious discrimination, and, more recently, gentrification.
The 2018 Joseph T. Taylor Symposium at IUPUI, titled "Invisible Indianapolis: Race and Heritage in the Circle City," will explore the histories and material culture of local neighborhoods, revealing lesser-known stories of American urban life. Free presentations and workshops will take place from 8:30 a.m. to noon Thursday, Feb. 15, followed by a luncheon (for a fee), in the IUPUI Campus Center, 420 University Blvd.
A luncheon keynote address titled "What happened to the money? Black power and black capitalism" will be presented at noon by Richard Pierce, associate professor of history and Africana studies at the University of Notre Dame. The luncheon will also include the presentation of the Joseph T. Taylor Excellence in Diversity awards by IUPUI Chancellor Nasser H. Paydar.
Community participants include Jeannie Regan-Dinius, director of special initiatives for the Indiana Department of Natural Resources, and Jordan Ryan, architectural archivist and public historian at the Indiana Historical Society.
IUPUI faculty in the program include Paul Mullins, professor of anthropology; Ronda Henry Anthony, associate professor of English and Africana studies; and Kristi Palmer, associate dean of digital scholarship, IUPUI University Library.
The 2018 Taylor Symposium is presented by the IU School of Liberal Arts at IUPUI in partnership with the Department of Anthropology. Additional partners include The Spirit & Place Festival.
The annual event honors the late Joseph T. Taylor, the first dean of the IU School of Liberal Arts at IUPUI, for his many contributions to the university and to the greater Indianapolis community. The event highlights topics of interest to urban communities, particularly communities of color.
Morning symposium sessions, held in the theater on the lower level of the Campus Center, are free and open to the public, but advance registration is requested.
The noon luncheon will take place in Campus Center Room 450. Luncheon seating is limited and requires registration and prepayment. Luncheon tickets are $35 each if purchased by Feb. 1, or $40 after Feb. 1. Organizations are invited to become table patrons for the luncheon, at a rate of $550 for a table of 10.