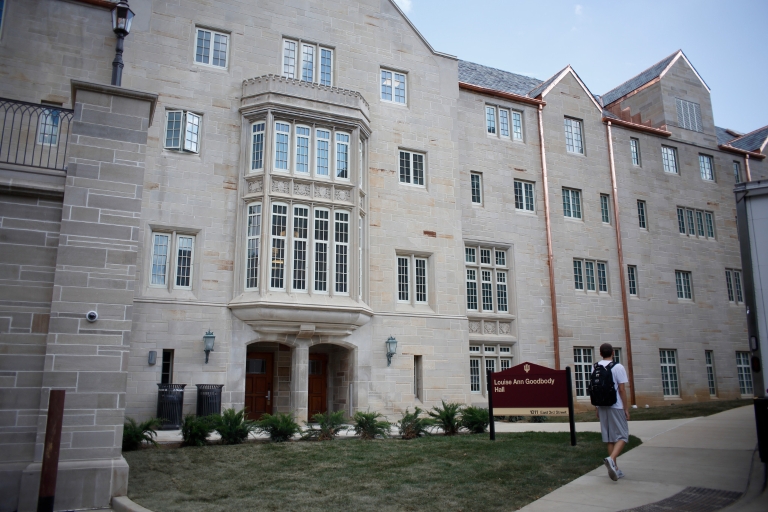 On-campus room rates for the 2018-19 academic year were approved today by the Indiana University Board of Trustees. At IU Bloomington, residence hall room rates will increase 2.3 percent, and the most common rate for room and board will increase 2.02 percent over the 2017-18 academic year.
For standard rooms on the Bloomington campus, the annual cost will be $6,965, an increase of $157 over the current academic year. Standard rooms on the Bloomington campus are double-occupancy in a mid-amenity residence hall with air conditioning.
While housing rates typically increase each academic year, IU Treasurer Don Lukes said that IU's costs are still among the lowest in the Big Ten and a value for students.
"IU Bloomington's room and board is sixth lowest in the Big Ten," he said. "On-campus housing in Bloomington is priced very competitively in our market and often is a better value for students than many off-campus housing options."
Residence hall rate change ranges at other IU campuses include:
IUPUI: -3 percent to 2.5 percent
IU South Bend: 0.2 percent to 2 percent
IU Southeast: 1.95 percent to 2.04 percent