Renovation of the historic Madam Walker Theatre in Indianapolis and construction of a new residence hall complex in Bloomington were approved by the Indiana University Board of Trustees at today's meeting of the Facilities and Auxiliaries Committee. IU Vice President for Capital Planning and Facilities Thomas A. Morrison presented both requests. The trustees met Thursday and today on the IUPUI campus.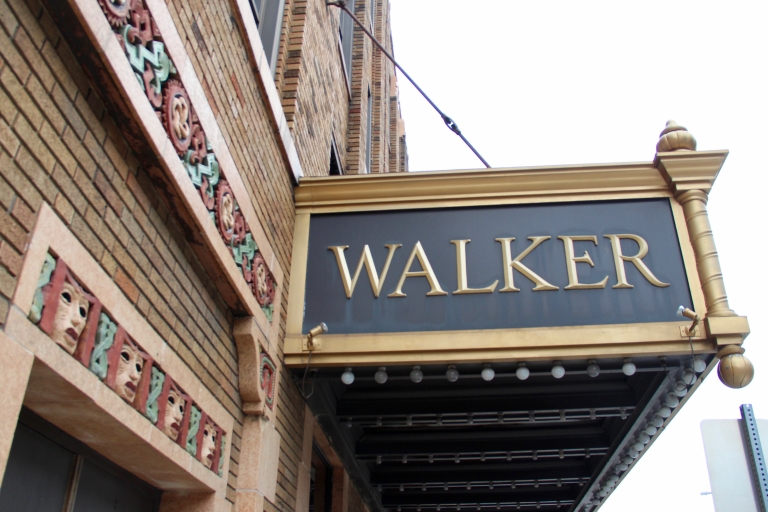 Project approval was given for a collaboration between Indiana University and the Madam Walker Theatre Center in Indianapolis. Under a long-term lease agreement, IU will utilize, operate, renovate and maintain the Madam Walker Theatre Center, which was built in 1927 and last renovated in the early 1980s.
Built as both a manufacturing and community cultural center, the center has been an integral part of Indianapolis' African-American community and a testament to the legacy of Madam C.J. Walker, America's first self-made female millionaire.
Renovations will reinvigorate the Madam Walker Theatre Center as a venue featuring programming for the city of Indianapolis as well as IUPUI academic units focusing on the African-American experience and community outreach. Work will include replacement of the mechanical system; improvements to the roof, masonry, lighting, elevators, windows, stairwells and restrooms; installation of new equipment and technology infrastructure; and reconfiguration of spaces to create classrooms, conference and seminar rooms, and community gathering spaces.
"The partnership between Madam Walker Theatre Center and IUPUI exemplifies our shared commitment to the Indianapolis community and represents one of the most innovative and forward-looking economic revitalization projects in the city,"  IUPUI Chancellor Nasser H. Paydar said. "Through this joint initiative, IUPUI is pleased to support the Walker in offering programs to further serve our neighboring community and attract national attention to Madam Walker's legacy here in Indianapolis."
Also receiving project approval was the construction of a new housing addition on the north side of the Bloomington campus, between McNutt Quadrangle and Walnut Grove Avenue. This location follows the Bloomington Campus Master Plan, which calls for further development of the Fee Lane area as a residential community. The new complex also responds to the need for growth in on-campus housing to address student and market demand, as well as offsets the loss of space due to planned replacements, consistent with the Bloomington Campus Long-Term Housing Plan.
The new multibuilding complex will accommodate about 700 beds in a mix of residential types including single- and multiple-occupancy rooms. A new dining addition with a variety of dining and seating options will serve the new complex as well as nearby McNutt, Briscoe and Foster quadrangles. The dining addition will be constructed at the existing McNutt Quadrangle Central building and include partial renovations of that facility. Related roadway and infrastructure improvements also will be included.
"We are delighted to have the Board of Trustees' approval for this new student housing complex and dining facility," IU Bloomington Provost and Executive Vice President Lauren Robel said. "Our freshman classes in recent years have been among the largest, most diverse and most academically accomplished in our history. The new North Housing Addition ensures that we can welcome more talented students to our campus and provide them with the best possible residential experiences to help them succeed academically." 
Architectural designs for the housing complex and dining addition will be presented for approval at a later meeting.
Beth Feickert is a capital planning project specialist for the IU Office of the Vice President for Capital Planning and Facilities.