Indiana University has announced that Philemon Yebei has been appointed assistant vice president for administration in the university's Office of the Executive Vice President for University Academic Affairs. Yebei will fill the role previously held by Steve Keucher, who retired at the end of 2017 after 30 years of service at IU.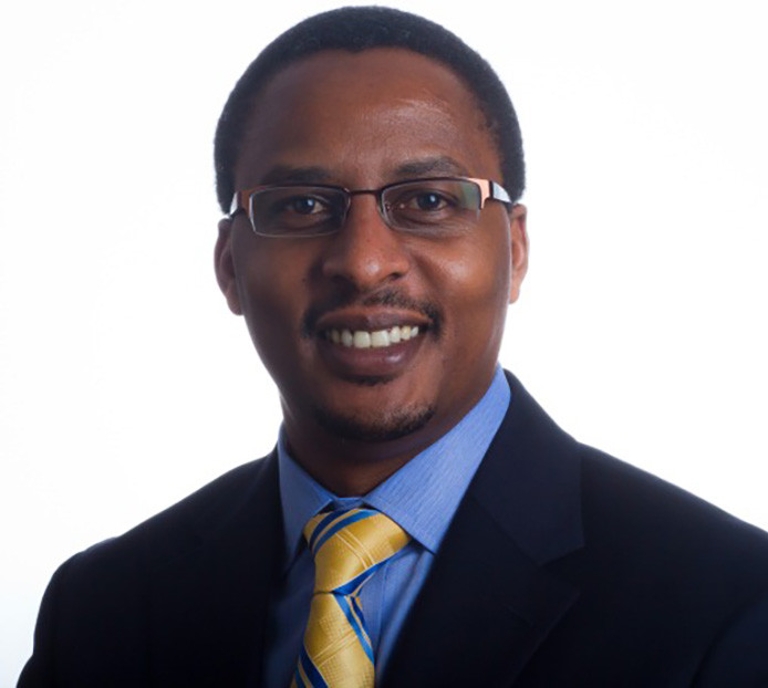 Yebei, who has worked in budget administration and finance at IU Kokomo for the past seven years, will continue his work in finance in this universitywide position based on the Bloomington campus. He will manage the University Academic Affairs budget and administration, serve as the fiscal liaison between IU's regional campuses and the university's chief fiscal officer, and provide fiscal support and guidance to IU's regional campuses.
"We are so pleased to have Dr. Yebei join our office," said John Applegate, executive vice president for University Academic Affairs. "His expertise will be a great asset. Dr. Yebei's knowledge and experience in both university administration and at one of the university's regional campuses will be invaluable."
In this role, Yebei will lead the Regional Campus Fiscal Council, which is a collaborative group of fiscal leaders from all of IU's regional campuses, and will represent the regional campuses on the University Fiscal Council.
"I'm delighted to have the opportunity to join the Office of the Executive Vice President for University Academic Affairs," Yebei said. "I look forward to applying my experience from my time at IU Kokomo to continue to improve and strengthen our relationships and collaboration with all of the IU campuses."
During his tenure at IU Kokomo, Yebei served as director of budget administration and, most recently, as vice chancellor for finance. In these roles, he provided leadership and counsel to the campus's executive administration on the institutional operating budget, oversaw all non-general-fund accounts, implemented and provided guidance on universitywide financial policies, and served on universitywide committees.
Yebei holds a Ph.D. in higher education administration from the IU School of Education in Bloomington, a Master of Science in applied health science from the IU School of Public Health-Bloomington, and a Bachelor of Education in technology from Moi University in Kenya. He is a member of the Association for the Study of Higher Education, the National Association of College and University Business Officers and the Association for Institutional Research.
Yebei will begin his appointment on the Bloomington campus March 1.