Indiana University launches Phase One projects for statewide addictions initiative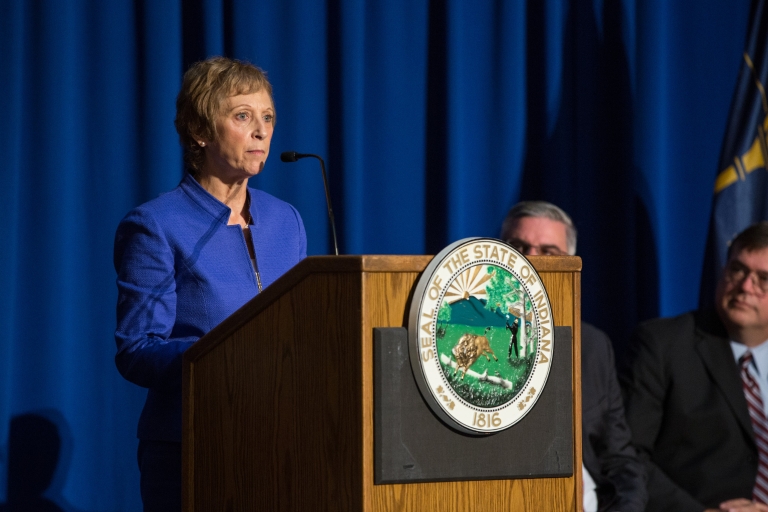 Indiana University School of Nursing Dean and Distinguished Professor Robin Newhouse has announced the Phase One projects of the Responding to the Addictions Crisis Grand Challenges initiative.
As part of IU's $50 million commitment to prevent, reduce and treat addictions in Indiana, initial pilot grants feature collaborative teams of faculty members, researchers, community organizations and cross-sector partners. Together, the projects will address all five focus areas of the statewide initiative: ground-level data collection and analysis; training and education; policy analysis and development; addictions science; and community and workforce development.
Faculty and staff promoted, hired
Read about recent IU faculty honors and grants, including:
Errol Wint, who was recently appointed director of undergraduate admissions at IUPUI and will begin his role May 14.
Philemon Yebei, who has been appointed assistant president for administration in the university's Office of the Executive Vice President for University Academic Affairs.
Indiana University expands CRM with Salesforce.org
IU and Salesforce.org are working together on the expansion of IU's use of Salesforce as its universitywide constituent relationship management system for interacting with students, faculty, staff and the IU community. This expansion builds on growing Salesforce.org success at IU for student recruiting to both residential campuses and IU Online programs. More than 190 IU departments already use Salesforce Marketing Cloud for personalized student and employee engagement.​
Building on this foundation, the new Salesforce.org agreement will include a broad set of Salesforce products such as Salesforce Community Cloud, Marketing Cloud, Sales Cloud and Service Cloud aimed at transforming experiences across IU.
IU celebrating Black History Month with diverse events across all campuses
In celebration of Black History Month, IU has a full slate of programming for students, faculty, staff and community members at each of its campuses throughout February.
See this news release about the celebration or visit the calendar of events for more information about Indiana University's Black History Month celebrations at campuses across the state.
Office of the Bicentennial announces latest grant recipients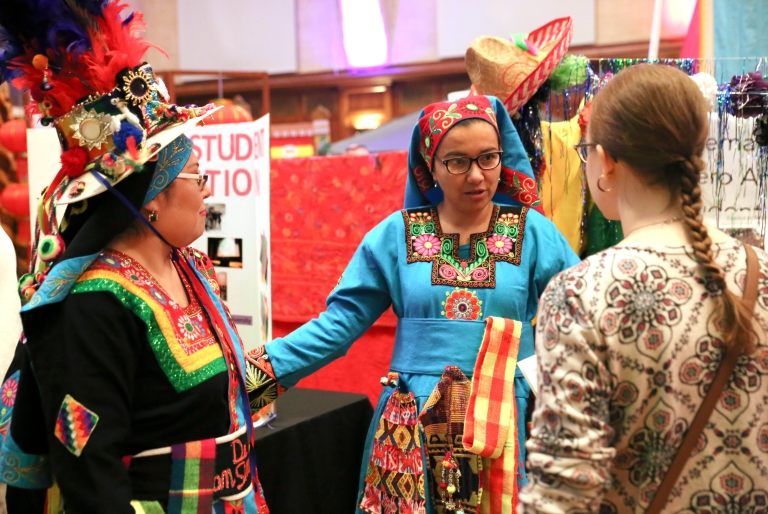 The IU Office of the Bicentennial has approved a new round of grants as part of the Bicentennial Project Proposal Program and the Bicentennial Course Development Program.
Recipients include:
The Office of International Services
Dina Kellams and Meg Meiman of IU Libraries
The IU Alumni Association
The IU Kokomo School of Nursing
Andrea Quenette of the IU East Department of Communication
Debby Herbenick of the School of Public Health-Bloomington
The next deadline for IU Bicentennial project grants and course development grants is March 2. Visit 200.iu.edu for more information.
IUPUI emergency Lunch and Learn series available to all campuses via Zoom
IU Emergency Management and Continuity staff and their safety partners share information about a variety of hazards and discuss strategies for emergency preparedness in homes, on the road, at work and in public during its monthly Lunch and Learn series.
These sessions are open to everyone within the IU community, but participants who study or work at IUPUI are asked to join onsite in Lockefield Village, Room 110. Anyone unable to attend in person can join the sessions via Zoom (Meeting ID: 687-712-5281). Lunch and Learn sessions will be held from 12:10 to 12:50 p.m. Feb. 14, March 14 and April 11.
Each session will cover a different emergency situation and will count toward the Campus Emergency Preparedness Certificate.
IU School of Medicine-Northwest-Gary launches national search for new associate dean
IU School of Medicine-Northwest-Gary has announced that Associate Dean Patrick Bankston will resign his leadership role at the region's medical school effective July 1.
Bankston will continue as dean of the College of Health and Human Services at IU Northwest, a college he helped found in 2008. He will also continue his teaching and service roles as a faculty member at IU School of Medicine-Northwest-Gary.
A national search will launch this spring to identify a successor for his medical school leadership role.