A working group reviewing administrative policies and procedures to eliminate unnecessary or duplicate ones and reduce burdens on Indiana University employees has issued its second report.
Officially known as the Presidential Initiative to Reduce Administrative Barriers to Academic Excellence – or "PIRAB" for short – the working group met regularly since summer 2016 to focus on a wide variety of topics based on input from faculty, staff and administrators.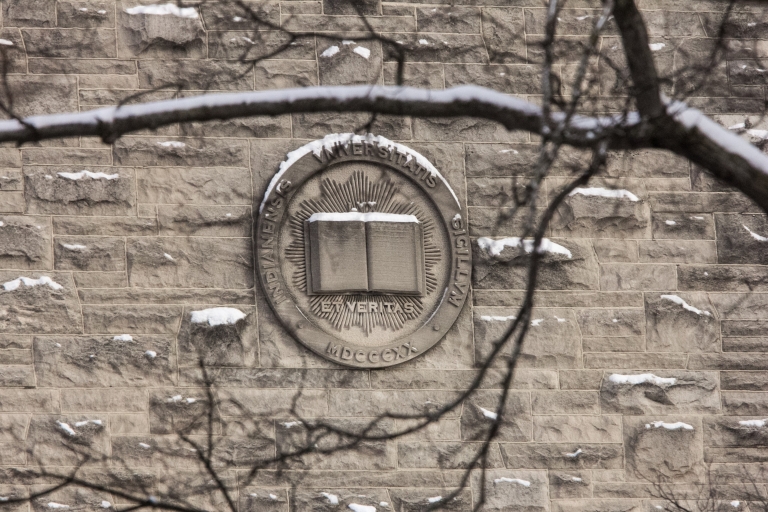 "This is an on-going process, and many of the issues identified are going to take some time to resolve fully," said Karen Adams, chief of staff to IU President Michael A. McRobbie and co-chair of the working group. "However, thanks to the cooperation, open-mindedness and skill of the many colleagues with whom we've worked, there has been tangible progress on a number of issues."
Updates from the working group's second report include:
Purchasing and travel reimbursement
A new travel and expense system will be implemented in early 2018. It is intended to make expense submissions easier; allow the submission of expenses through a mobile app; eliminate the requirement for pre-approval of travel; and implement the university's decision not to require receipts for most travel expenses under $75, among other changes.
In response to a request by research faculty, VWR-brand scientific products were added to the university's scientific catalog offerings in December. Additionally, a purchasing advisory group of faculty and staff has been assembled to partner with Procurement Services to ensure that appropriate contracts are in place to support research activities, and to guide a request for a proposal for scientific supplies that will be released later this year.
Procurement Services is also in the final stages of a policy review that will reduce 38 policies to about 18 policies. Travel policies are being reviewed as well and will be restructured into a single travel policy document.
Furniture purchasing procedures
Furniture purchasing procedures have been revised to allow the purchase of small office accessories. Provided that employees have authorization from their unit head and an appropriate source of funding, they may purchase items such as lamps, clocks, garment racks and picture frames without additional approvals.
There is an expanded list of furniture and related items preapproved for purchase by units without a review from the University Architect's Office.
Booth rental
In the past, IU's contracting requirements have delayed faculty and staff when renting exhibit booths at conferences and other events. Now, the Purchasing Department of the Office of Procurement Services has the authority to approve booth rental and exhibit contracts up to $2,500 without further negotiation of contract terms beyond those established by the conference itself.
Hospitality
Updated in January, the university's hospitality policy now creates a more flexible approach to when university funds can be used for food or hospitality. It includes three broad categories for allowable expenses:
Meals or refreshments served during business meetings
Meals for visitors, guests, donors, prospective employees or students
University receptions and official functions
Get involved with PIRAB
Similarly, university policy in the past prohibited employees from serving alcohol in connection with university business, instead requiring alcoholic beverages be provided and served only by licensed caterers with an "off-premises" permit. This requirement has been eliminated for smaller events and a new, more flexible policy created in its place.
Human Resources orientation
Human Resources has expanded its new employee orientation program on the Bloomington campus to provide a half-day training and orientation.
New food options on the Bloomington campus
The working group heard from a number of colleagues seeking easier access to a wider variety of food options on the Bloomington campus. In response, new offerings are available in the IMU, Wells Library, some schools and a number of dorms, and more will be appearing soon.
In addition, the Bloomington campus has streamlined the process to access alternative options for special events. The campus is providing a one-stop point of contact for units wishing to take advantage of food trucks, caterers and other options. In addition, the campus is precertifying some outside vendors (e.g., restaurants, food trucks, etc.) to provide a full range of dining locations and options on campus. 
Send requests for assistance to Andrew Smith, general manager of Campus Cafes with RPS Dining Services, at als@indiana.edu or 812-856-1023.
Automatic policy review
Regular policy review has long been required under IU policy; in 2017, 55 policies were updated and streamlined consistent with this requirement. Beginning January 2018, policy owners are being notified annually of review deadlines and supplied with usage data from the university's policy website.