In the week following the tragic school shooting in Parkland, Florida, IU President Michael A. McRobbie reminded us of the shared responsibility we have for keeping our campuses as safe as possible for our students, staff, faculty and visitors.
My colleagues at Public Safety and Institutional Assurance work and train diligently and strategically to keep our campus communities safe and welcoming, but you also have a role.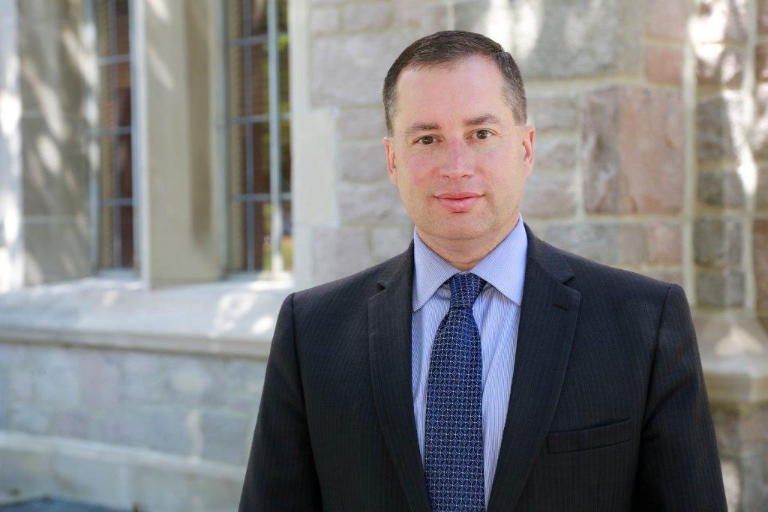 Now in my second year as superintendent of public safety at IU, community engagement and community-oriented policing remain a top priority as we work to enhance and intensify the training our IU Police Department officers receive so they can provide the service that our campus communities expect.
Here are some of the important ways the campus community contributes to our mission:
We created the role of chief diversity officer for IUPD. Wayne James, also the chief at IUPD-Northwest, has done a phenomenal job enhancing relationships with diverse groups on all of our campuses and adding their feedback and perspective to important policy discussions and decisions. He is working with a team of officers to increase the diversity of the IUPD workforce as well.
We launched the De-escalation and Training Commission. Chaired by James, the commission is studying an important and relevant national issue – how police respond when suspects refuse to cooperate – to study the policies, training and less lethal tools that IUPD officers have at their disposal during these situations. The work relies on the expertise and input of IU faculty members and includes student and staff representation. The commission is expected to complete its report later this year.
We work closely with student affairs and human resources staff through Behavior Consultation Teams and similar teams designed to help students or staff who are struggling or demonstrating concerning behavior, thus potentially preventing more serious problems.
We support efforts such as the Demonstration Response and Safety Team, an initiative created at IU Bloomington by the vice provost of student affairs. The team plays an integral role in creating an atmosphere where opposing sides can express their opinions safely at marches, demonstrations and protests.
We're enhancing training geared toward community needs as we work to have the most progressive and compassionate policies and safety practices in our field. Working with IU and national mental health experts, we are creating a training module tailored to the types of crises police encounter most often on college campuses. We soon will require all IUPD officers to take training that addresses trauma-informed police investigations and response, rather than just having investigators take it. We also will require all officers to take training that addresses implicit biases.
We're working with our emergency management and continuity colleagues to expand active shooter/aggressor response training, which already has occurred on all campuses, so that it includes more students and staff. I, like President McRobbie, strongly encourage everyone to watch our Run Hide Fight video, which describes a strategy that can be used on and off of campus if deadly violence erupts. This webpage, which also contains the video, includes useful information, as well.
Our ultimate goal is to be peace officers. The first and foremost thing a peace officer has to do is de-escalate the situation. De-escalation and community-oriented policing need to be part of our training and culture at IUPD. Keeping our communities central to our training will help us build a stronger police force and safer campuses.
Benjamin Hunter is the IU Superintendent of Public Safety.