Indiana University Human Resources is redesigning the university's classification structure for appointed staff, creating a new job framework intended to be more consistent and transparent than the current structure. The Job Framework Redesign Project website launched this month as a way for staff to stay informed about the work.
IU compensation director Betsy Larson said the new framework will help employees direct their own career path within the university while simultaneously strengthening IU's ability to attract, retain and inspire talent.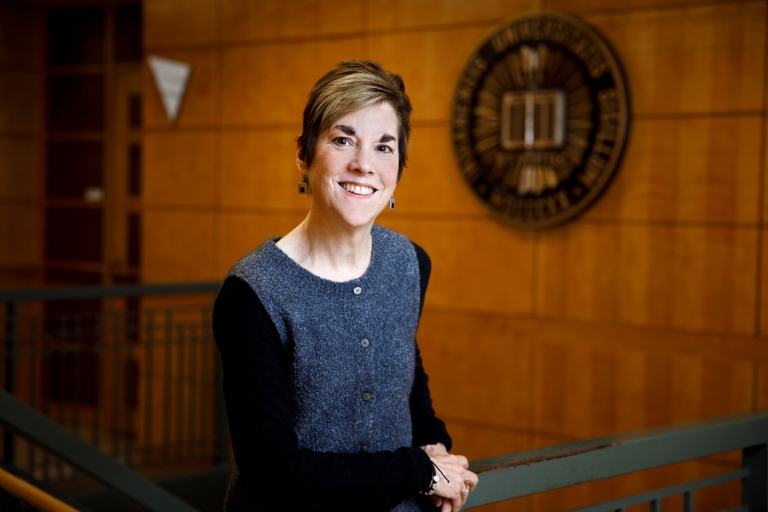 The process began in August when Larson and the compensation team embarked on feedback sessions. The team gathered feedback and insights from stakeholders across the university, including leadership from various units and departments across the Bloomington and IUPUI campuses, union leadership, the School of Medicine and regional campuses.
Now, the work to craft the new framework has begun, Larson said. That includes building a job structure that is clearly and consistently defined across the university with new job levels and "role descriptors" in place of position descriptions. This work is expected to be completed by early 2019, with the new framework being rolled out in late 2019.
"We want this framework to be forward-thinking and flexible, so we're building in adaptability for the future," Larson said. "And we understand change can be hard and scary, so that's not lost on us. But we believe the end result will be a framework that is better for you as an employee. It will help you more clearly understand what you need to focus on and how to develop to succeed and move forward in your career, whatever that might look like for you. The new framework will allow you to more clearly see development and career opportunities."
Inside IU asked Larson for a few more specifics:
Why is IU doing this?
IU's current job framework is complex and confusing, with nearly as many titles as there are employees. Larson said the redesign will streamline job levels and "role descriptors," or position descriptions, across the entire university without actually changing job responsibilities.
The intent is both to simplify the structure, so it's easier to identify comparable positions, and to create an easy-to-read map of IU's jobs, helping current employees figure out the next step in their career path within the university while also making it easy for prospective new employees to understand more about what's available at IU.
"One thing we heard during our feedback sessions was that it can be hard to see a career trajectory at IU," Larson said. "We wanted to rethink things, so it's less about your unique job or your unique title and more about, 'Where do I want to go from here?'"
How does this affect me?
If you're one of IU's 11,680 full- or part-time appointed staff employees, when the framework is built, you will have a new job classification; a new job level; and a new "role descriptor," or job description. The project is not about moving any single role up or down in classification or importance, but transitioning each role into a new structure.
Your actual duties and responsibilities (and salary) won't change, though – the redesign will review how your job is classified.
Larson likes to think of the framework as organizing jobs by "function" and "family." Using someone in Student Services as an example, she said, "function" would equal the overarching field of student services; "family" would equal the area of specialization or focus within the function, such as financial aid; and "job" would be the specific role that a person might fill, such as financial aid specialist.
The redesign focuses on university staff appointed positions, including union members; academic positions and temporary/hourly positions will not be a part of this project.
What won't change

The redesign won't change your salary or your job duties. It won't eliminate any jobs or lessen the importance of any jobs across the university, Larson said.
Want to know more?
Visit hr.iu.edu/redesign to see a timeline, a list of specific project teams to learn who's involved in the process and a FAQ section. As the project continues, the website will be updated with tools to help illustrate what a new job framework will look like.  Watch for an opportunity to attend upcoming listening sessions soon.