Campus Commute continues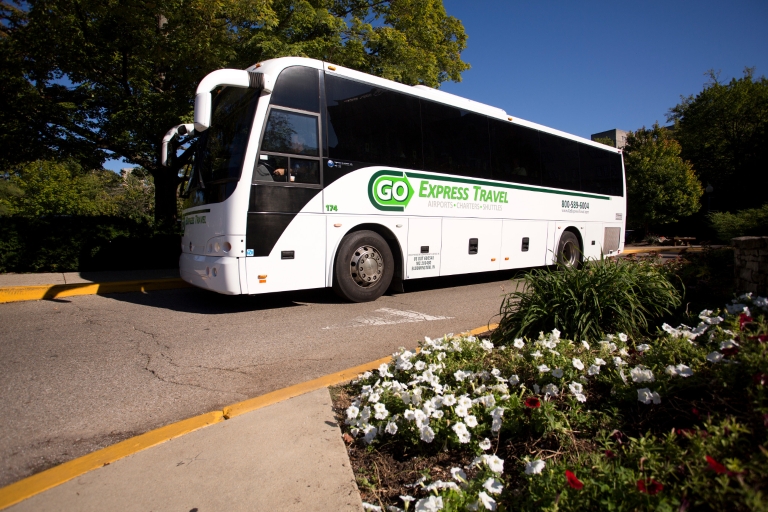 An intercampus shuttle service scheduled to end late this month will continue operation.
Campus Commute – which transports faculty, staff and students between Bloomington and IUPUI – will operate on its current schedule, with shuttle fees increasing to $12 per one-way ticket. Tickets already purchased at the $11.50 rate will still be honored.
Though low utilization was a key factor in the earlier decision to discontinue the service, university leadership felt the benefits to the IU community were great enough to continue to offer the service. Go Express, operators of Campus Commute, will work alongside Indiana University on a plan to enhance ridership. 
Reserve a ticket via the Campus Commute website.
Faculty and staff: Stay informed in emergencies
IU offers more than one way to learn of an emergency in real time. The Alertus app, available in IUware to all faculty and staff, grabs your attention with a full-screen pop-up alert on your desktop. Alertus can also tell which campus you are on and will notify you of any emergencies there.
IU-Notify, which sends emergency notifications to email addresses and phones, is another important safety measure.
Visit the Knowledge Base to learn more about Alertus or download the Alertus app.
Staff, faculty honored, promoted, hired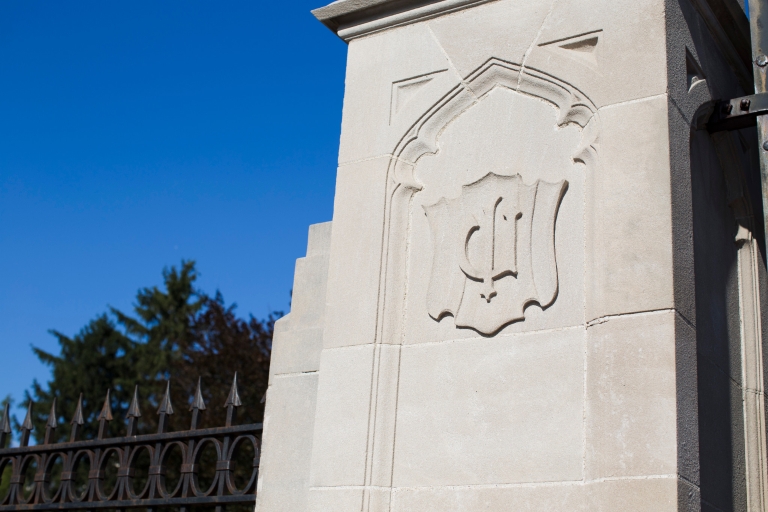 Read about recent IU staff and faculty honors, promotions, hires and grants, including:
IU staff, faculty and alumni again claim big presence in IBJ 'Forty Under 40' list
The Indianapolis Business Journal recently released its 26th annual "Forty Under 40" list, highlighting young professionals around the city. Twenty-two of the 40 are either IU faculty, staff, alumni or, in one case, a current student.
Check out a full list of who made the IU-related 2018 list.
University Architect's Office changes name to Capital Projects
The University Architect's Office has been renamed Capital Projects, effective Feb. 20. This change was made to better reflect the scope of services the unit provides, including architectural and interior design, construction management, engineering services, and quality assurance and safety for capital projects on all of IU's campuses.
The Capital Projects staff manages new construction and renovation projects and, in cooperation with other campus units, ensures that any changes to the physical design of the campus follow established master plans as well as space, safety and landscape standards.
Architects, interior designers, construction project managers, engineers, and quality assurance and safety professionals oversee architectural and interior design processes and approvals as well as manage construction. Other services include procurement and installation of furniture and finishes, signage and exterior public art.
Capital Projects is a unit of the Office of the Vice President for Capital Planning and Facilities.
IU faculty, graduate students recognized for outstanding teaching and service
IU will honor eight faculty members and three graduate students this spring for excellence in teaching and service.
They will be recognized at the 2018 Celebration of Distinguished Teaching dinner and awards program at 5 p.m. April 13 in Alumni Hall of the Indiana Memorial Union. The celebration marks Founders Day, a traditional event recalling the university's founding in 1820.
IU President Michael A. McRobbie will present the awards to recipients from IU Bloomington, IUPUI, IU Kokomo and IU Northwest.
New look, new name for IU phonebook
IU's venerable old digital phonebook has a fresh new look and a new name. Now called the IU Directory, it's more user friendly and streamlined, and it meets accessibility requirements.
Check it out: directory.iu.edu.
ICYMI: IU student email being upgraded
In March, UITS is upgrading IU student email, or Umail. Some big changes will happen once this switch takes place.
The upgrade will take place March 11 to 19. When the upgrade is complete, students will no longer be able to sign into mail with an @umail.iu.edu account, and should discontinue sharing or using this address. Instead, students should start using username@iu.edu or a campus-specific email address.
Former IU South Bend chancellor dies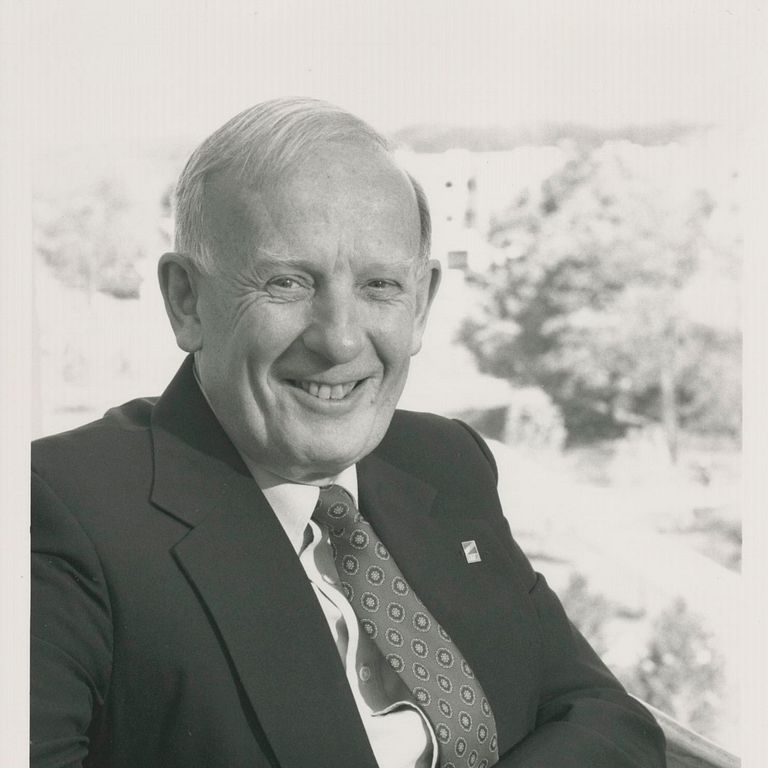 Former IU South Bend chancellor Ken Perrin has died at the age of 80 at the Anne Arundel Medical Center in Annapolis, Maryland.
Perrin ended a distinguished career of leadership in higher education by serving as chancellor at IU South Bend from 1997 to 2002. Before coming to South Bend he was president of West Chester University in Pennsylvania, president of the Council on Postsecondary Education in Washington, D.C., and president of the University of Hawaii.
Build tech skills with IU's new online IT training certificates, courses
IU's new online IT Training curriculum offers IU staff and faculty a way to boost their tech skills on their own time and at their own pace.
University Information Technology Services now features an on-demand training model that is available at no cost for IU faculty, staff and students. IT Training has launched five online course services covering essential Microsoft Office skills like Excel and Access, plus foundational web creation, coding and media design skills.
National food waste and hunger summit coming to IUPUI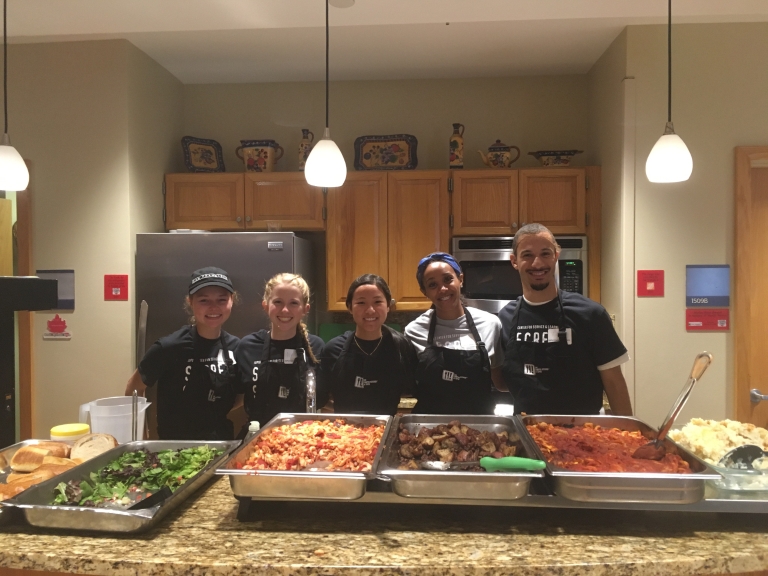 Leading experts in the fight against food waste and hunger will come together at IUPUI on March 24 and 25 for the fifth annual Food Waste and Hunger Summit, co-hosted by IUPUI and The Campus Kitchens Project, the nation's leading nonprofit organization empowering young people to fight food waste and hunger. 
The summit brings together students and advocacy groups from across the country who are working to solve food insecurity problems and wasted food in their communities.
Additional information and details about how to register are available in a recent news release.
Multiple campuses honored in All In Democracy Challenge
Several IU campuses were honored as part of the All In Democracy Challenge, a nonpartisan initiative designed to encourage student involvement in the electoral process.
IU Southeast was recognized as a silver seal campus, which saw 60 to 69 percent voter participation, while IUPUI and IU South Bend were named bronze seal campuses, meaning they saw 50 to 59 percent voter participation.
IU Bloomington and IU Northwest also participated in the initiative.
IU campuses to participate in annual Operation Stormy Weather drill
Tornado sirens and IU-Notify emergency alerts will sound across all IU campuses on March 20 as part of the annual Operation Stormy Weather drill, held in conjunction with drills conducted by schools, municipalities and emergency management agencies statewide.
During the morning drill, students, staff and faculty members are expected to respond as they would to the real deal: heading to their severe weather shelter or the safest location available.
What to expect:
IU-Notify alerts using most modalities, including email, text and Alertus desktop alerts, will be sent between 10-10:30 a.m. announcing the beginning of the drill (9-9:30 a.m. CDT at IU Northwest).
No all-clear will be issued, mimicking a real-life warning, so students, staff and faculty can leave their safe shelters after 15 minutes.
Students do not need permission from faculty to comply with emergency instructions during emergencies and drills. They can leave class to locate a severe weather shelter – but they must return.
Outdoor warning systems should issue tornado warnings but people inside may not hear these because they are designed to alert people who are outside.
A survey will be sent to gather feedback for improving the process.
Some plans are available online, and others can be accessed by contacting the building coordinator or building contact for specific buildings. The Protect IU website contains information for campus and building-specific plans and building contacts.