Last year's "China Remixed," our inaugural Global Arts and Humanities Festival, was an unparalleled success for the Arts and Humanities Council, our campus partners and our many friends throughout the Bloomington community.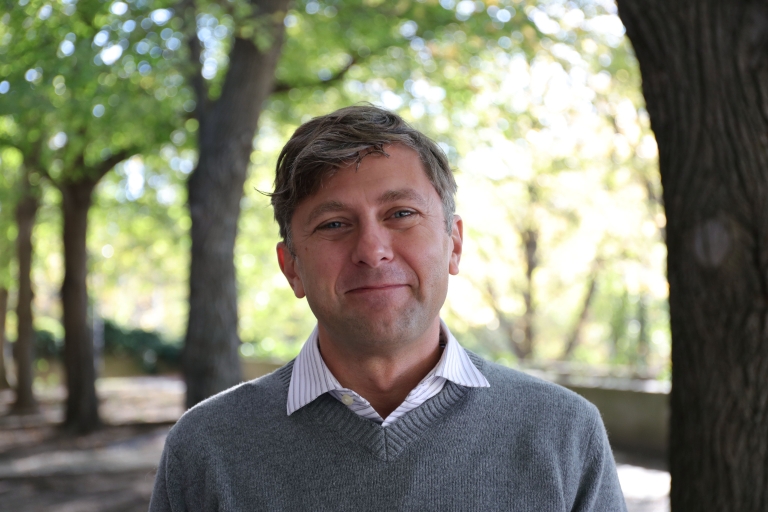 The performances, public talks, student experiences and campus visits from cultural luminaries all added up to a semester of amazing breadth and depth. We broadened the cultural understanding of thousands of students, both domestic and international, and we deepened IU's global connections to artists, scholars, universities and performance troupes in China, Taiwan and elsewhere.
We hope to repeat this success with "India Remixed," a semesterlong exploration of contemporary Indian arts and culture. The festival will feature world-renowned guests such as Salman Rushdie and Mira Nair, stunning exhibits that highlight IU's many archival treasures related to Indian culture, and student-organized programs hosted specifically for the undergraduate community. While "India Remixed" is coordinated by the Arts and Humanities Council, we couldn't put this incredible festival together without the collaborative spirit and creative energy of many great people across campus and around town.
We have a stellar offering of public talks from leading scholars and journalists, beginning with Aman Sethi on Feb. 14 and Mitra Sharafi on Feb. 16. Sethi's talk, "Some Thoughts on Money: Demonetization, Digitization and Control," is co-sponsored with our friends in The Media School, while Sharafi's talk, "Fear of the False: Forensic Science in Colonial India," will be held at the Maurer School of Law.
In addition to kicking off "India Remixed," these talks highlight the overwhelming support our Global Arts and Humanities Festival has received from people and departments all across campus. Our programming for February will continue Feb. 22 with a night of comedy featuring Vir Das and Asif Ali at the Buskirk-Chumley Theater – one of our outstanding partners from the Bloomington community.
"India Remixed" also has plenty to offer for our wider community, including alums. We're very excited to welcome two distinguished alums from India as part of the festivities: Raju Narisetti and Rakshay Dhariwal.
Narisetti is the CEO of Gizmodo Media Group and founder of India's second-largest business newspaper, Mint. On April 4, he'll give a talk on "Why Honest Journalism Is in Peril in the World's Largest Democracy." Dhariwal is one of India's most notable up-and-coming restaurateurs. He'll join chef Rahul Gomes Pereira for a cooking demonstration and tasting in the IMU on March 2, part of our weekend-long celebrations for Holi Fest.
Speaking of Holi Fest, we're gearing up for the largest, most elaborate and most awesome festival of colors our campus has ever seen. In partnership with the Indian Student Association, Raas Royalty and other student organizations, we're moving First Thursdays indoors on March 1. We'll take over Alumni Hall and the Solarium in the IMU with the same array of performances and hands-on creative activities you've come to love at First Thursdays, with a special focus on "India Remixed."
The festivities will include dance from Raas Royalty and music from Brooklyn-based Red Baraat, whom NPR dubbed "the best party band in years." And we'll end the evening with the traditional Holi color toss in Dunn Meadow.
The weekend will continue with a cooking demonstration on Friday and our beloved Raas Royalty Dance Competition at IU Auditorium on March 4. IU Cinema will close out the weekend on March 5, with a screening of "Bajirao Mastani," featuring IU alum Ranveer Singh.
I've given you only a few of the early "India Remixed" highlights. The full schedule of performances, films, talks and exhibits is too long to list here. So I invite you to check out our website to see all that "India Remixed" has to offer, and I ask you to encourage your students to take part. The essence of this festival is community. In addition to being loads of fun, these events give us opportunities to engage with one of the world's most diverse cultures and spark conversations that can be carried on long after the festival ends.
Ed Comentale is director of the Arts and Humanities Council, associate vice provost for arts and humanities and associate professor of English.