Hoosier Commuter Club launches Zipcar program, hosts vanpool meeting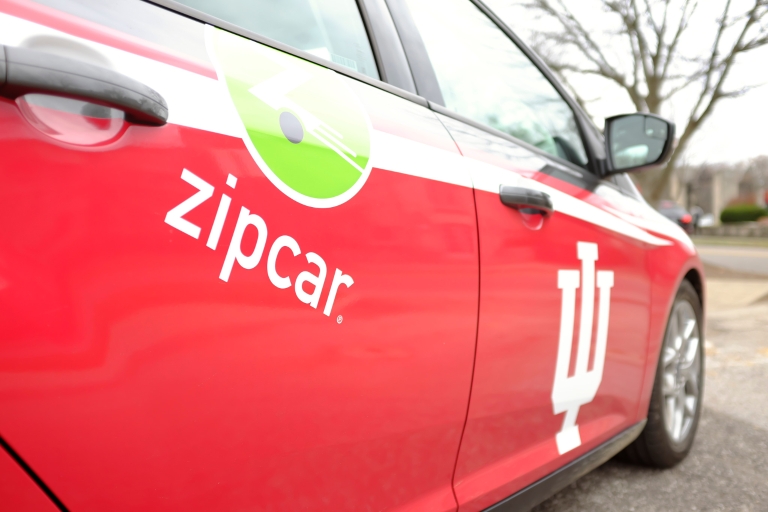 The Hoosier Commuter Club will now pay for an annual Zipcar registration and one hour of usage per month for members in good standing.
The club will also be hosting informational meetings for members living in the Bedford, Columbus, Greene County and Indianapolis areas and who are interested in learning more about vanpools. Meeting times run from noon to 4 p.m. in the Federal Room at the Indiana Memorial Union. The time slots by location are as follows:
Noon to 1 p.m.: Bedford area
1 to 2 p.m.: Greene County area
2 to 3 p.m.: Columbus area
3 to 4 p.m.: Indianapolis area (Includes Greenwood, western suburbs and northern suburbs
Kelley student organizations partner with Office of Sustainability for green initiatives
Kelley student organizations are signing the Go Green Pledge this semester to certify their events as Kelley Green Events in collaboration with the IU Office of Sustainability. The pledge requires groups to provide accessible recycling and reduce waste. Kelley's NetImpact chapters and Kelley Student Government, which consist of more than 65 student organizations, are leading the charge.
Kelley Green events will also create "pop-up" education events throughout the semester to inform students, faculty and staff about recycling and its benefits. NetImpact, which focuses on social impact issues and sustainability's bottom line – people, planet, profit – will conduct a recycling audit during February. The graduate and undergraduate chapters plan to partner in a "Lights Out" event in March to build awareness of energy use and savings.
Berlin Philharmonic concertmaster Noah Bendix-Balgley visiting IU Bloomington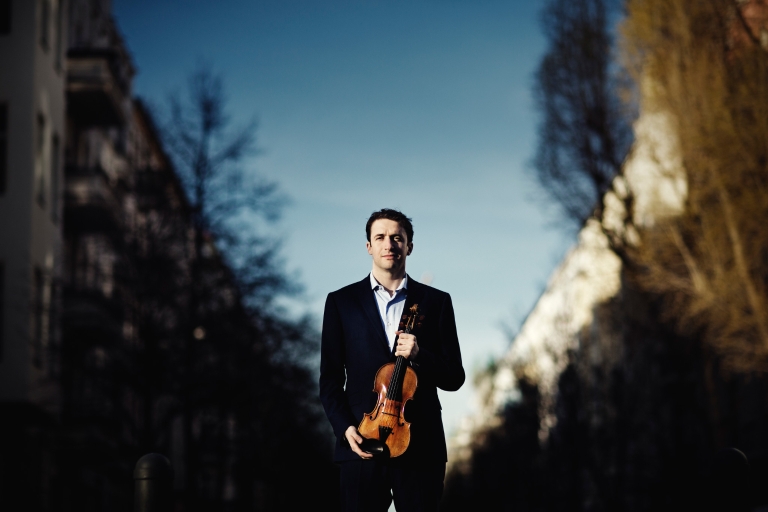 Noah Bendix-Balgley, first concertmaster of the Berlin Philharmonic and an IU alumnus, is visiting IU Bloomington as the Class of 1941 Wells Scholars Program Professor through Feb. 14. His visit will include a Feb. 7 performance of his klezmer violin concerto, Fidl-Fantazye, with the IU Philharmonic Orchestra.
As the Wells Scholars Program professor, Bendix-Balgley will lead an honors interdisciplinary colloquium for undergraduate students on "Art Music in the Contemporary World: An Exploration of Emerging Models" in partnership with Alain Barker, Jacobs School of Music director of entrepreneurship and career development.
Bendix-Balgley's IU Philharmonic Orchestra performance will begin at 8 p.m. Feb. 7 at the Musical Arts Center, 101 N. Jordan Ave. The event is free and open to the public.
IU Bloomington faculty honored, awarded grants
Read about recent IU faculty honors and grants including:
David Allison, dean of the IU School of Public Health-Bloomington, who has been elected to the European Academy of Sciences and Arts.
Joshua Danish, an associate professor in the Learning Sciences Program within the Department of Counseling and Education Psychology at the IU Bloomington School of Education, who will lead a project that recently received $2.49 million to study effectiveness of K-12 science instruction.