Outreach program offering free Russian, Arabic courses for children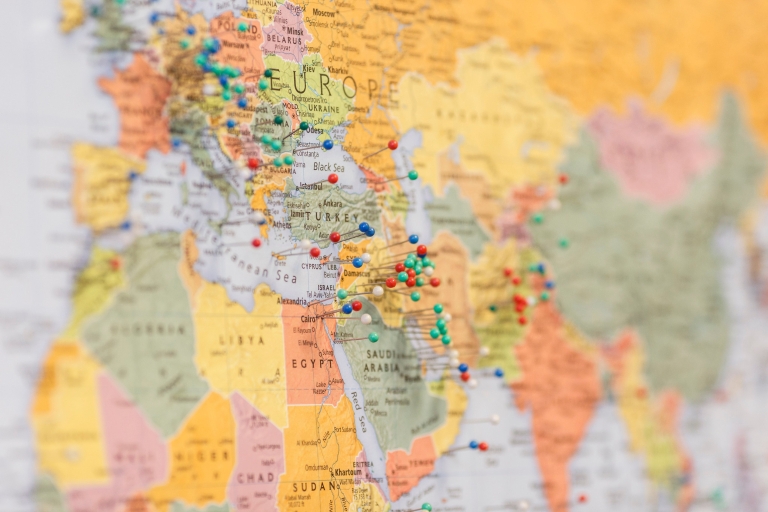 Bridges: Children, Languages, World, an outreach program coordinated by the Center for the Study of Global Change in the School of Global and International Studies, will offer free Russian and Arabic courses for children pre-kindergarten through second grade on Saturdays through April 14.
The introductory Russian course takes place from 11 to 11:45 a.m. in the School of Global and International Studies Room 3067, and the Arabic course is from 1:30 to 2:45 p.m. at the Mathers Museum of World Cultures.
Bridges language programs are taught by IU students who are studying less commonly taught languages, in partnership with faculty from the IU's Department of Literacy, Culture and Language Education at the School of Education.
IU representatives attend Cuban higher education conference
IU is one of 10 U.S. universities and colleges taking part this week in the biannual Cuban International Education Conference in Havana, Cuba. Anke Birkenmaier, director of the Center for Latin American and Caribbean Studies, and Gerardo Gonzalez, dean emeritus of the School of Education, are representing IU in a delegation led by the Institute of International Education.
The conference provides opportunities for U.S. university representatives to meet with Cuban counterparts and open opportunities for academic partnerships and student exchanges. Gonzalez represented IU in the first Institute of International Education delegation to Cuba in 2015, leading to an agreement with Central University Marta Abreu in Las Villas, Cuba. IU faculty made follow-up visits to the university in 2017.
Jamieson to speak on political and science communication in Patten Lectures
Kathleen Hall Jamieson, a leading expert on political communication and news coverage of political candidates, campaigns and elections, will present Patten Lectures at IU Bloomington on Feb. 27 and March 1.
Jamieson is the Elizabeth Ware Packard Professor of Communication at the Annenberg School for Communication and the Walter and Leonore Annenberg Director of the Annenberg Public Policy Center at the University of Pennsylvania.
Both lectures will take place from 7:30 to 9 p.m. in Presidents Hall in Franklin Hall.
Maurer School of Law announces J.D./MBA scholarship program with Korean MBA program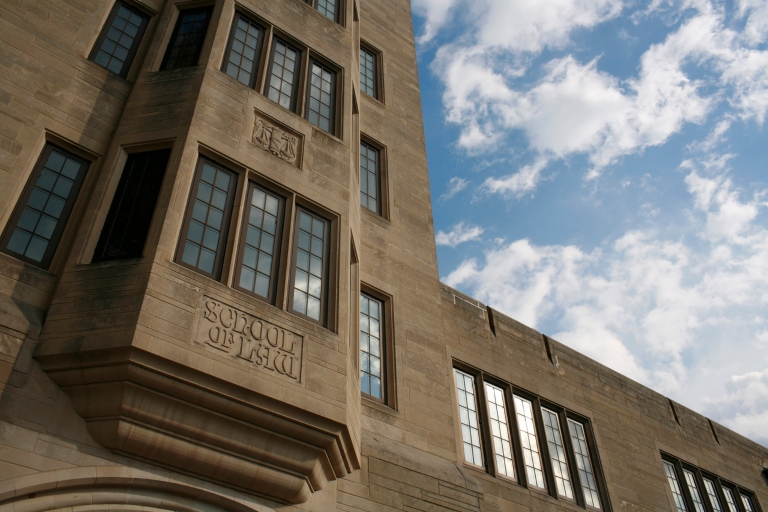 The Indiana University Maurer School of Law and the SKK Graduate School of Business of Sungkyunkwan University have announced that the graduate school will award full-tuition MBA scholarships to Maurer School of Law students beginning in the fall.
As part of the new IU Maurer/SKK Graduate School of Business International Fellows program, scholarships will be awarded to as many as 10 academically qualified students admitted to SKK Graduate School of Business' MBA program as part of the law school's unique international J.D./MBA program. Each scholarship award is estimated at $30,000 per student.
The international fellows will typically complete two years of study on the Bloomington campus, then transfer to Korea for one year to earn credit toward their MBA before returning to IU to complete the joint degree program. No GMAT score is required for admission, and the students earn their J.D. and their MBA in only four years.
City of Bloomington to honor faculty, students for Women's History Month
Mayor John Hamilton has announced that seven local women will be honored during Women's History Month in March for their outstanding service to our community. This includes Maresa Murray, Sharlene Newman, Morgan Newman and Phoebe Powell, who will receive the Woman of the Year Award.
Murray, an associate professor in the School of Public Health-Bloomington, and Newman, a professor in the Department of Psychological and Brain Sciences, worked with Bloomington North High School alumna Morgan and current student Powell on a study examining the implicit biases of black and white young adults in Bloomington. The study focused on specific experiences of black girls in a predominately white town and school compared to the experiences of white girls in that same environment.
Woman of the Year honorees will be celebrated at the Women's History Month luncheon on Wednesday, March 21, at the Bloomington-Monroe County Convention Center.