In 2015, almost 45 percent of articles across all disciplines were published open access as part of a growing worldwide movement to remove financial barriers to scholarly research.
As the head of the Department of Scholarly Communication for IU Libraries, which supports open publishing, I hold the conviction that anyone should be able to read, save and share research regardless of their ability to pay for it. This is perhaps unsurprising – I'm a librarian, and advancing knowledge by providing access to scholarly work is a core mission of IU Libraries. Publishing research in such a way that it is freely available on the open web for use and reuse around the world is the principle of "open access."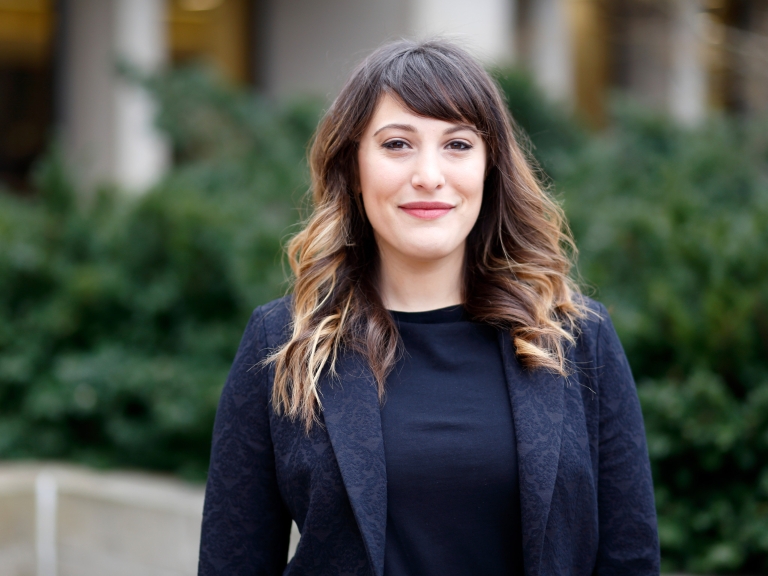 In February 2017, the Bloomington Faculty Council adopted a policy in support of open access in journal publishing, stating, in part, "the faculty of Indiana University Bloomington is committed to disseminating the fruits of its research and scholarship as widely as possible." This policy marked a milestone for IU and for the open access community. IU Bloomington's was the 56th faculty council in the world to unanimously pass an open access policy, joining Harvard, Duke, Princeton, Stanford, MIT and others.
Traditionally, scholarly articles are published in journals that require subscriptions, usually paid for out of library budgets. These subscription costs are increasing annually – profit margins for major academic journal publishers surpass those of Apple, Google and Amazon. As early as 2012, Harvard told its faculty that sustaining the rising costs of journals was impossible, labeling the current system "absurd" and "damaging."
When I participate in national conversations about open access publishing, I hear a mix of concern and optimism for the future. In 2014-15, the average university library spent 73 percent of its materials budget on serials. Experts agree that the price of academic journals will continue to outstrip inflation in 2018 and beyond, with no indication of change by the profitable publishers, despite outcry from academics and libraries everywhere.
However, market forecasters also predict that the growing pace of open access publishing will continue to increase, already representing about one-third of research publications. Most federal agencies and many private foundations now require the faculty they fund to publish their findings openly. In conjunction, many institutions – and some entire countries – have implemented open access policies.
These models are changing the scholarly publishing landscape. In some disciplines, open access is the standard. Publications in astronomy and astrophysics, for example, are 87 percent open. In fields like medicine and agriculture, publishing in open access journals has also become the norm. Part of the reason is that the cost of research disproportionately affects researchers, students and citizens in developing countries – sometimes the communities in greatest need of, for example, the latest medical and agricultural research.
At IU, the Open Access Policy passed by the Bloomington Faculty Council empowers individual faculty members to make a version of their scholarly journal articles open to all, or to opt out. The policy is now aligned with the IU faculty annual reporting system, where most faculty already enter information about their research and creative activity.
My team in the Department of Scholarly Communication is processing nearly 1,600 faculty-authored publications from the reporting system for inclusion in the IUScholarWorks institutional repository.
In response to the growing need for open access support on campus, we are developing core library services that support open scholarship and research transparency in an integrated way. These include our open access services, research data services, journal publishing services and emerging services around affordable and open course materials. We provide consultations with students and faculty, publishing services and instruction.
One upcoming event to note is the "Driving Student Success through Affordable Course Material Symposium" from 10 a.m. to 4 p.m. March 8 in the Wells Library, a collaboration between the Office of Scholarly Publishing and UITS Learning Technologies as part of Open Education Week 2018.
To contact the Scholarly Communication Department, schedule a consultation or learn more about support for open scholarship on campus, visit openscholarship.indiana.edu.
Research data management librarian Jamie Wittenberg is head of the IU Libraries' Department of Scholarly Communication.