New IU Corps to strengthen impact of campus-community partnerships
In an effort to increase the impact of such campus-community partnerships in Indiana, throughout the U.S. and beyond, Indiana University Bloomington is launching IU Corps, a network that helps connect students with service-related opportunities.
A public kickoff event to celebrate IU Corps is scheduled at 3 p.m. Thursday, March 1, in Presidents Hall within Franklin Hall on the IU Bloomington campus.
IU Corps is a way to bring together and make more visible the many types of service-focused community engagement efforts to get a better idea of where IU is making an impact – and where it can be of greater service to communities at home and abroad.
WTIU seeking co-host for new Indiana travel show
WTIU Public Television is seeking an on-air co-host/presenter for its newly branded Indiana travel program, "Journey Indiana."
Debuting in September, "Journey Indiana" is a bi-weekly, locally produced WTIU television program exploring the distinctive culture, history and artistry that shape the state. Building on 13 seasons of "The Weekly Special," an Emmy Award-winning WTIU television series, "Journey Indiana" takes the hosts and its audience out of the studio and into communities across the state to uncover hidden Hoosier stories.
The co-host's job duties include conducting interviews on-location with a variety of guests, introducing pre-recorded video stories, voice talent for edited stories, and interacting with co-hosts and guests on location.
To receive a co-host audition appointment, email a cover letter, resume, web-based work samples and headshot to Sarah Curtiss at scurtiss@indiana.edu. Applications will be accepted through March 9.
Media School introduces Digital Cinema Academy, expands summer programs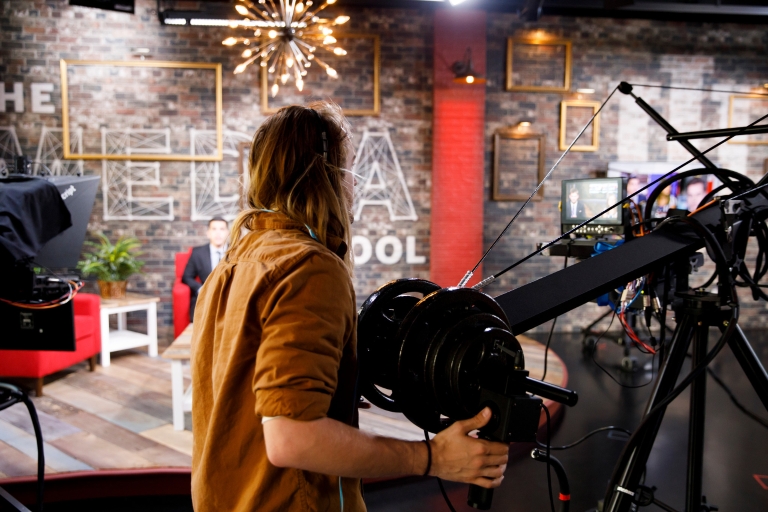 The Media School at IU is expanding its pre-college summer programming with the addition of a Digital Cinema Academy, providing a weeklong residential, hands-on program for high school students interested in filmmaking.
The academy will take place on the IU Bloomington campus in June. The Media School will also offer the Game Development Camp in June and the High School Journalism Institute in July.
IU Libraries wins grant to digitize Russian military maps
Thanks to a cataloging exchange arrangement with the Library of Congress, IU holds 4,000 topographic maps, largely produced by the Soviet and Russian military and captured during World War II. Now a Digitizing Hidden Collections grant from the Council on Library and Information Resources will exponentially increase access and exposure to interested international audiences.
Created by the Russian military from 1883 to 1947, the maps traveled widely through their tactical use in the field. In the years surrounding World War II, many were captured by opposing forces, including German and American troops. As a result, myriad stamps from institutions they passed through – such as the University of Berlin, the U.S. Army Map Service and the CIA Map Library – mark the maps with a unique and visual history.
IU Bloomington faculty featured in Washington Post study on 'The Bachelor'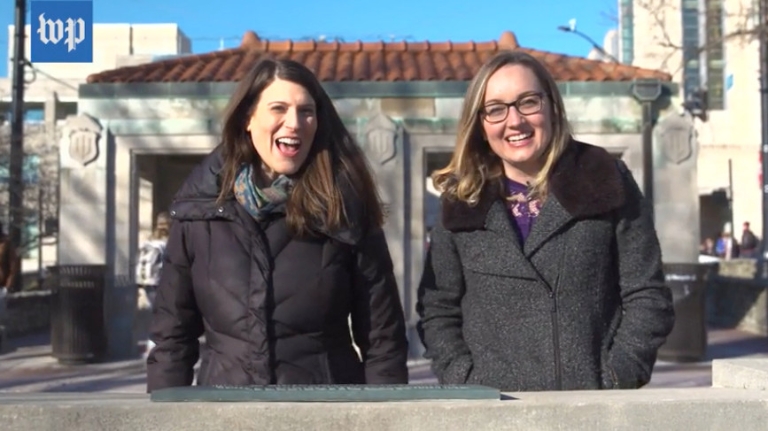 Hannah Jewell and Anna Rothschild of The Washington Post recently traveled to Bloomington and called on IU experts to help them answer the question, "Is 'The Bachelor' making me dumb?"
With the help of Sharlene Newman, professor of psychological and brain sciences, the reporters used an MRI scan of Jewell's brain while she watched the show to draw conclusions about its effect on her brain. While the two were unable to witness any damage being done to Jewell's brain, they were able to compare Jewell's sleep-like reaction to clips of the unexciting bachelor to the spike of activity generated by the bachelorette villain. 
While on campus, the two also met with Brenda Weber, chair of the department of gender studies, whose research focuses on reality television.