BLOOMINGTON, Ind. – Arctic environments are warming twice as fast as other regions of the world. Recent reports confirm that rapid changes in Arctic systems continue unabated and at unprecedented rates. Indiana University professor Jeffrey White has seen the effects up close and personal.
"The effects are not limited to this region; these changes affect the entire climate system on Earth," said White, a professor of environmental science in the School of Public and Environmental Affairs and professor of Earth and atmospheric sciences in the College of Arts and Sciences at IU Bloomington. White is the campus's 2018 Distinguished Faculty Research Lecturer.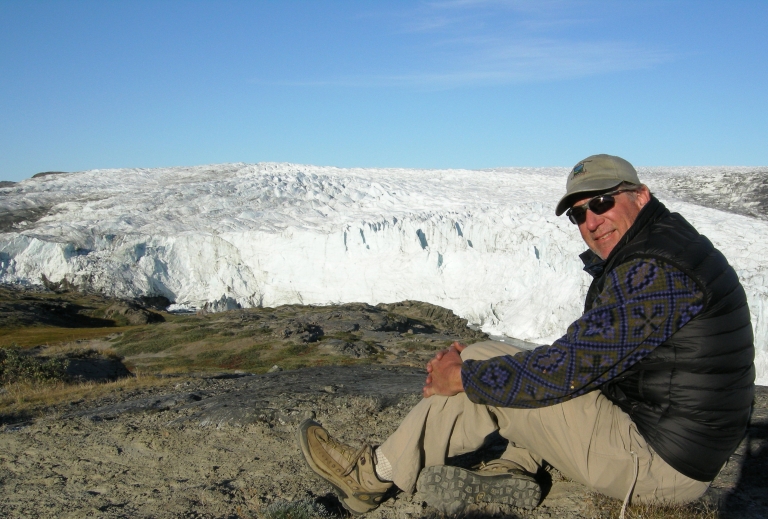 White will talk about his research experiences and findings from his work on the Arctic tundra in the 2018 Distinguished Faculty Research Lecture from 3 to 4:30 p.m. Monday, April 2, at Indiana University Cinema, 1213 E. Seventh St.
White focuses his research on understanding human impacts on environmental systems. He currently investigates climate change and "positive feedbacks" in northern landscapes.
"Positive feedbacks" describe how a specific effect is enhanced or amplified through its influence on the very process that gives rise to it. Change begets more change, leading to further escalation of impacts, sometimes to the point of a runaway process.
White has worked in northern landscapes since 1990 and in the remote Arctic for the past six years on several projects, including work sponsored by NASA. He and his research teams conduct intensive field campaigns in summer and winter. They use various measurement approaches, such as gas-phase laser spectroscopy and environmental genomics, to unravel how these landscapes function under warming climate.
The results of their studies are used to refine the predictive capabilities of ecosystem, climate and Earth system models. His lecture will highlight the ways this type of work is carried out in the extreme environments of Arctic Greenland.
White is also founding director of IU Bloomington's Integrated Program in the Environment. The program integrates educational and research activities in environmental sciences and sustainability studies across the campus, involving more than 100 faculty, 25 departments and five schools.
The Distinguished Faculty Research Lecture series is co-sponsored by the Office of the Vice Provost for Research and the Office of the Provost and Executive Vice President at IU Bloomington. Begun in 1980, this annual event recognizes the research achievements of an IU Bloomington faculty member and is accompanied by a $5,000 award to support the distinguished lecturer's continuing research. Past awardees include Elinor Ostrom, Richard DiMarchi, Brian Powell and Linda B. Smith.