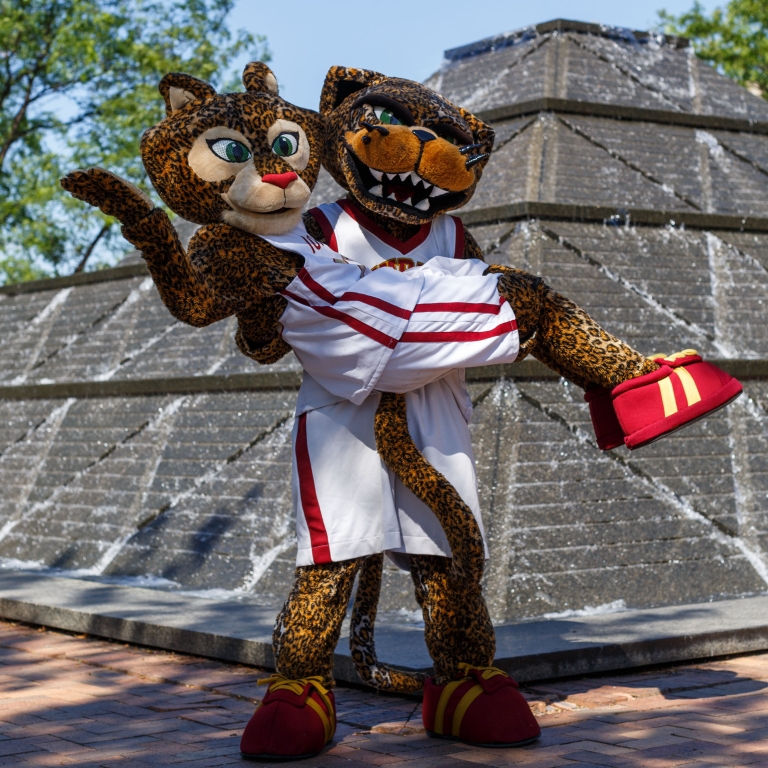 Status: In a relationship.
It's not a fact they frequently broadcast, but yes – Jawz and Jazzy are in a relationship.
While they may be a powerhouse couple, it's more about the Jags – all nearly 30,000 of them at IUPUI – than it is about them.
But for those who have always wondered, here's their story.
Once upon a time, two jaguars went to Weeks of Welcome. He'd already been at IUPUI for a few years, but she was a transfer and was looking for ways to feel at home. It was love at first sight. The word "jaguar," after all, comes from the Native American word "yaguar," meaning "he who kills with one leap." If you've seen Jawz at a ballgame or a conference, you know how just one dose of his charm can win over even the most hesitant crowd. The two hit it off immediately, and before anyone knew it, Jawz and Jazzy had gone from a solid friendship to being nearly inseparable.
Along with their pal Jinx, the duo explored all there was to see at IUPUI and in Indianapolis. Sure, hitting the books always came first, but they also attended art exhibitions together (it's all about pointillism for these two – spots!), cheered on their school's athletic teams (we won some, we lost some) and checked out some lecture series (some more interesting than others). They even tried their paws at performing live to raise money for student org charities (Jawz can get pretty into karaoke, and Jazzy wishes he wouldn't).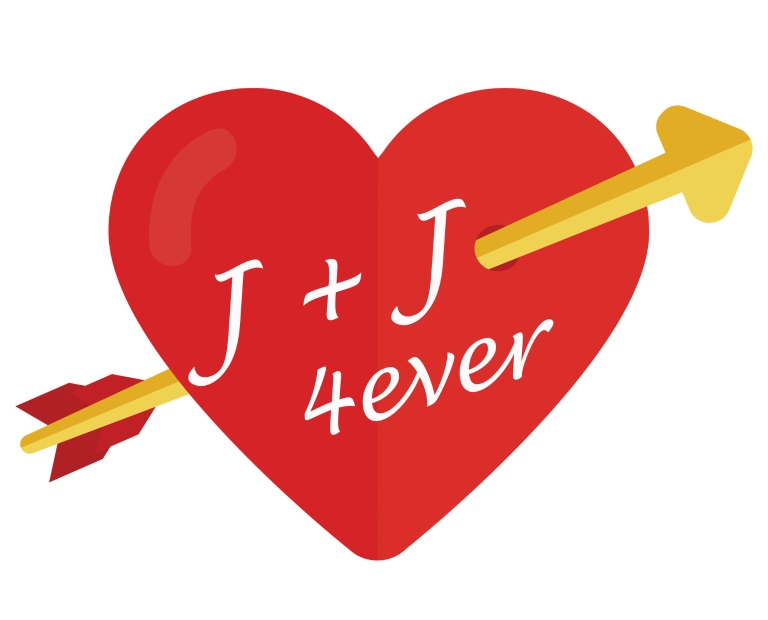 Jawz and Jazzy really knew they had a good thing going, both at IUPUI and with each other, when they realized just how closely their spots aligned. If there is anything they love more than each other, it's their ability to bring Jag pride to IUPUI, Indianapolis and beyond (like Latin America, home of their extended family).
Whether it's exploring the Indianapolis urban jungle or prowling The Jungle on campus, Jawz and Jazzy make for one dynamic duo.