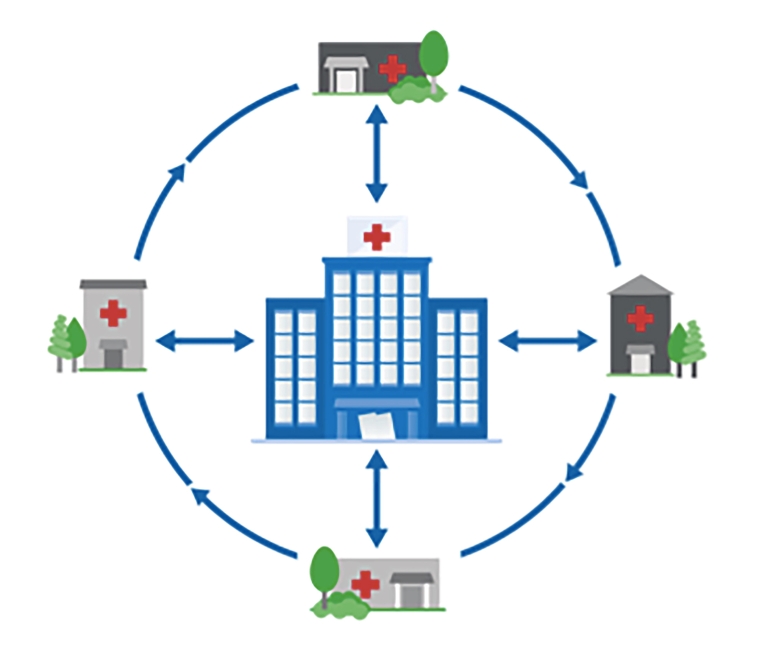 INDIANAPOLIS – Public health and medical experts at IUPUI and the Indiana State Department of Health, in partnership with the Indiana University School of Medicine and MedIQ, have launched a new statewide initiative to combat Indiana's high rate of hepatitis C infection.
Using an innovative videoconferencing approach called Project ECHO, the initiative's goal is to reduce that infection rate by increasing the number of primary care clinicians, particularly in rural or underserved communities, who are trained to treat patients with hepatitis C.
In 2015, Indiana's infection rate was 2.5 times higher than the national average. Since then, it has continued to increase, particularly among people between the ages of 20 and 40.
"If we don't begin to address hepatitis C in the community, the burden is going to continue to grow exponentially," said Joan Duwve, associate dean of public health practice in the IU Richard M. Fairbanks School of Public Health at IUPUI and chief medical officer for the Indiana State Department of Health.
"It's really a workforce-development issue," Duwve said. "We will train the primary care clinician workforce across Indiana to provide treatment to people with hepatitis C. That will eventually get us ahead of the curve, reducing the rate of ongoing transmission of the infection."
The heart of the Indiana hepatitis C ECHO – Extension for Community Healthcare Outcomes – is a hub-and-spoke approach, with a team of experts in Indianapolis from the IU School of Medicine, Fairbanks School of Public Health and Indiana Department of Health using videoconferencing to conduct virtual clinics with community providers across Indiana.
During twice-a-month teleECHO clinics, health care providers in multiple locations will present patient cases to the team of experts to determine treatment. In turn, the specialists will serve as mentors, training the community providers to provide treatment in a clinical area that is outside of their expertise.
ECHO offers several advantages when it comes to medical education and care delivery. It enables community providers to learn conveniently from specialists and from each other, while specialists learn from community providers as best practices emerge, Duwve said.
"It's getting providers to the point where they understand recent academic research around hepatitis C – how to treat which patients with which drugs and how to address other health issues or social issues that may interfere with successful treatment outcomes," Duwve said.
The hepatitis C initiative marks the first use of ECHO in Indiana. Currently, 19 providers are enrolled from Clark, Elkhart, Gibson, Green, Hamilton, Marion and Scott counties. The ECHO model was developed and first used in New Mexico in 2003.
The teleECHO clinics are available to health care providers at no charge. Participants only need a stable internet connection. Health care providers who would like to participate or want more information may contact Andrea Janota, ECHO program coordinator, at 317-274-3178 or ajanota@iu.edu.