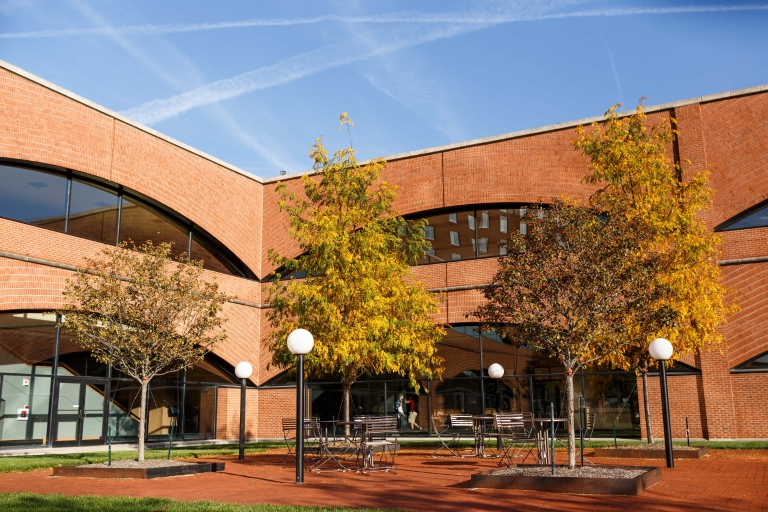 INDIANAPOLIS – February is not only a time to celebrate the accomplishments of black Americans, but also a time to analyze and reflect on the issues that hinder future achievements. In America, homicide continues to be the No. 1 cause of black lives lost, especially among black men.
As a part of Black History Month recognitions, IUPUI will partner with the Concerned Clergy of Indianapolis and the Baptist Ministers Alliance to host "Critical Conversations on Black Homicide" at 6:30 p.m. Feb. 15 in Hine Hall Auditorium. This free event will bring together academic researchers, community leaders and elected officials for a public conversation intended to educate and inform the community while creating a strategy that will lead to positive social change in our community.
Molly Rosenburg, assistant professor in the Indiana University School of Public Health - Bloomington, will begin the discussion with a study she led on homicide as an understudied public health crisis. The study, which was published in October 2017, determined that homicide is the largest contributor to years of life lost among black Americans.
Leah Gunning Francis, vice president for academic affairs and dean of the faculty at Christian Theological Seminary, will continue the conversation with a presentation. Francis is the author of the book "Ferguson and Faith: Sparking Leadership and Awakening Community."
David Hampton, deputy mayor of neighborhood engagement for the city of Indianapolis, will bring the city's perspective on this critical issue. Gun violence and homicides have increased each of the last three years in Indianapolis, with local law enforcement investigating 154 criminal homicides in 2017.
The public will be invited into the conversation through a panel discussion featuring elected local and state officials, community and faith leaders, and others including:
Moderator – The Rev. David Greene, president, Concerned Clergy of Indianapolis; pastor, Purpose of Life Ministries Indianapolis.
Criminal justice/best practices – Tom Stucky, executive associate dean, IU School of Public and Environmental Affairs, IUPUI.
Clergy – The Rev. Dr. Wayne L. Moore, president, Baptist Ministers Alliance; senior pastor, Olivet Missionary Baptist Church.
Community member – Gregory L. Wilson, executive director, Indiana Civil Rights Commission.
Youth – Anthony Beverly, director, Stop the Violence Indianapolis.
Policymaker – Indiana state Rep. Greg Porter, District 96.
Policymaker – The Rev. Stephen Clay, president, City-County Council, City of Indianapolis.
Law enforcement – Bryan Roach, chief, Indianapolis Metropolitan Police Department.
Media – Steve Jefferson, Crimebeat reporter, WTHR-TV Channel 13.
The evening's conversation will be broadcast online.