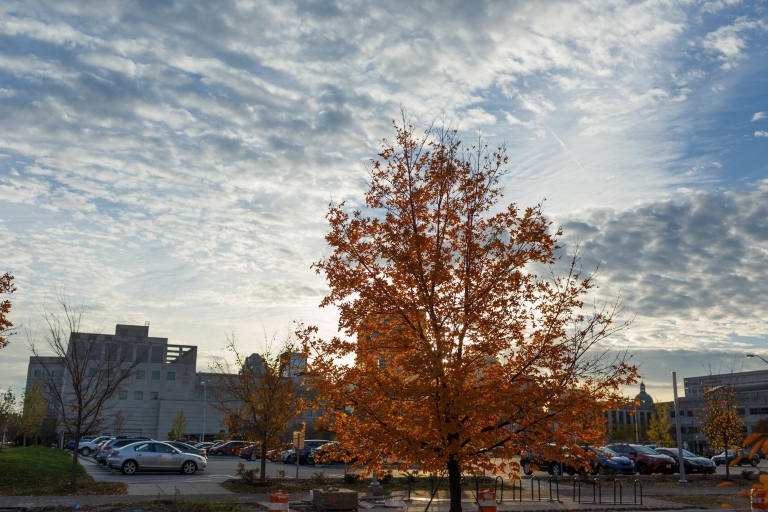 INDIANAPOLIS – In a time of unpredictable and extreme weather events, can we prepare for disaster? And if so, will the benefits outweigh the costs?
The National Institute of Building Sciences has put a price on it, in dollars and lives. The institute's project team reviewed results of 23 years of federally funded mitigation grants provided by the Federal Emergency Management Agency, U.S. Economic Development Administration, and U.S. Department of Housing and Urban Development and found that for every $1 spent on hazard mitigation, the country can save $6 in future disaster costs.
Additionally, designing new buildings that exceed select provisions of the 2015 International Building Code can save the United States $4 for every $1 spent. In total, the two strategies would prevent some 600 deaths, 1 million nonfatal injuries and 4,000 cases of post-traumatic stress disorder over time.
Designing new buildings would also result in 87,000 new jobs and an increase of approximately 1 percent in the use of domestically produced construction material.
The Polis Center at IUPUI played a significant role in the development of the National Institute of Building Sciences' Natural Hazard Mitigation Saves: 2017 Interim Report, released earlier this year, by conducting the analysis associated with river flood hazards.
"Taking preventive action to protect against floods, hurricanes and other natural disasters saves money by decreasing the costs of recovery," said Kevin Mickey, director of professional development and geospatial technology education at The Polis Center, who led a team of investigators. "This study also reveals we can strengthen building codes to achieve this benefit at a reasonable cost."
To determine the effectiveness of federally funded mitigation grants, the Polis team examined a sample of grants associated with acquiring or demolishing flood-prone buildings, especially single-family homes, manufactured homes and two- to four-family dwellings. The team also analyzed the cost-effectiveness of designing new buildings to exceed provisions of the 2015 model building codes. Specifically, they explored the effectiveness of building new homes higher than the base flood elevation required by the 2015 International Building Code.
Sponsors of the report include FEMA, HUD, EDA, ICC, the Insurance Institute for Business and Home Safety, the National Fire Protection Association, and the American Institute of Architects.