Two Indiana University Bloomington faculty members have been elected fellows of the American Academy of Microbiology, an honorific leadership group of the American Society for Microbiology.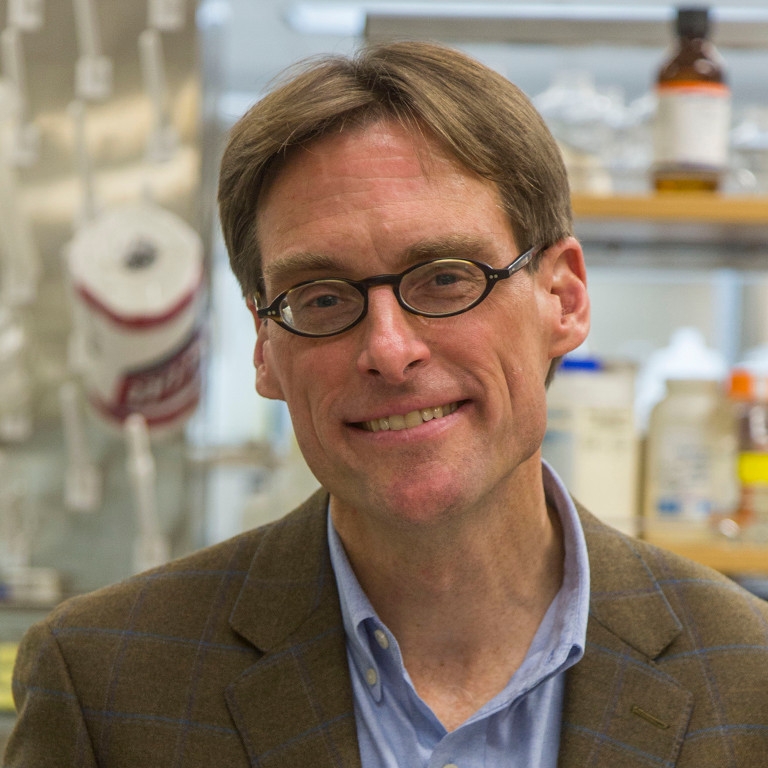 The 2018 IU fellows are David P. Giedroc, Lilly Chemistry Alumni Professor in the College of Arts and Sciences' Department of Chemistry, and Daniel B. Kearns, a professor in the College's Department of Biology.
Other recent IU electees to the academy include Stephen D. Bell and David M. Kehoe in 2015 and Adam Zlotnick in 2017.
A biochemist focused on infectious disease, Giedroc uses the tools of chemistry and biophysics to study bacteria at the atomic and molecular levels and uncover new processes that contribute to these microorganisms' ability to thrive in hostile hosts. The long-term goal of his work is to discover new metabolic processes and physical principles that can be leveraged to develop new drugs and therapies to fight antibiotic-resistant bacteria.
Giedroc has ongoing projects in a number of major pathogens, including multidrug-resistant Enterococcus facaelis; Acinetobacter baumannii, a form of drug-resistant bacteria nicknamed "Iraqibacter" since it frequently plagued wounded soldiers in the Iraqi conflict; and methicillin-resistant Staphylococcus aureaus, commonly known as MRSA.
An expert geneticist and specialist in the bacterium Bacillus subtilis, Kearns performs research that strives to identify, characterize and understand new genetic components of multicellular behavior in strains of B. subtilis. He is particularly interested in creating a model that explains the interplay between swarming motions and biofilm formation in these bacteria.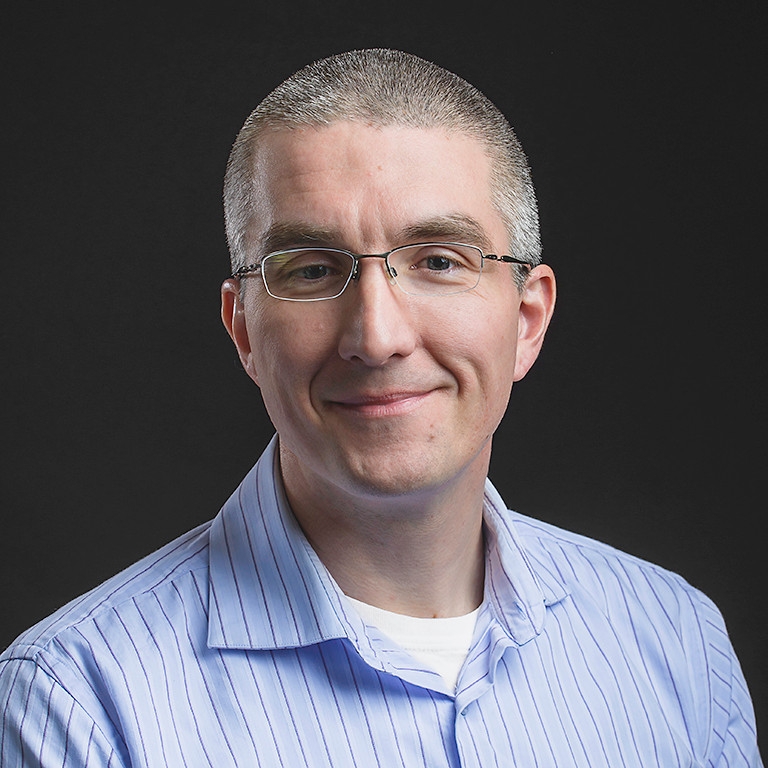 In addition, Kearns' research has led to new insights into how the flagellum that powers the movement of this bacterium through liquid stops spinning through a protein, named EpsE, that behaves similarly to the clutch in an automobile.
A total of 96 fellows were elected to the American Academy of Microbiology in 2018. Fellows of the academy are elected annually through a highly selective, peer-reviewed process based on their records of scientific achievement and original contributions that have advanced microbiology. There are more than 2,400 fellows representing all subspecialties of microbial sciences, including basic and applied research, teaching, public health, industry, and government service.
The American Academy of Microbiology, formed in 1955, is the largest single life science society, composed of more than 50,000 scientists and health professionals. Its mission is to promote and advance the microbial sciences.