The Indiana University Arts and Humanities Council used its inaugural First Thursdays Festival of the year to recognize Holi, a Hindu festival celebrating the arrival of spring. The event was in coordination with "India Remixed," the council's semesterlong Global Arts and Humanities Festival celebrating Indian arts and culture.
The event, which took place in Alumni Hall at the Indiana Memorial Union, featured performances by Red Baraat, Hoosier Raas, HooSher Bangra and more. Festival-goers participated in games and crafts and enjoyed delicious, Indian-inspired food. The celebration culminated in the headlining band, Red Baraat, parading audiences from Alumni Hall to Dunn Meadow for a color toss, the hallmark of Holi.
India Remixed events will continue on the Bloomington campus throughout the semester.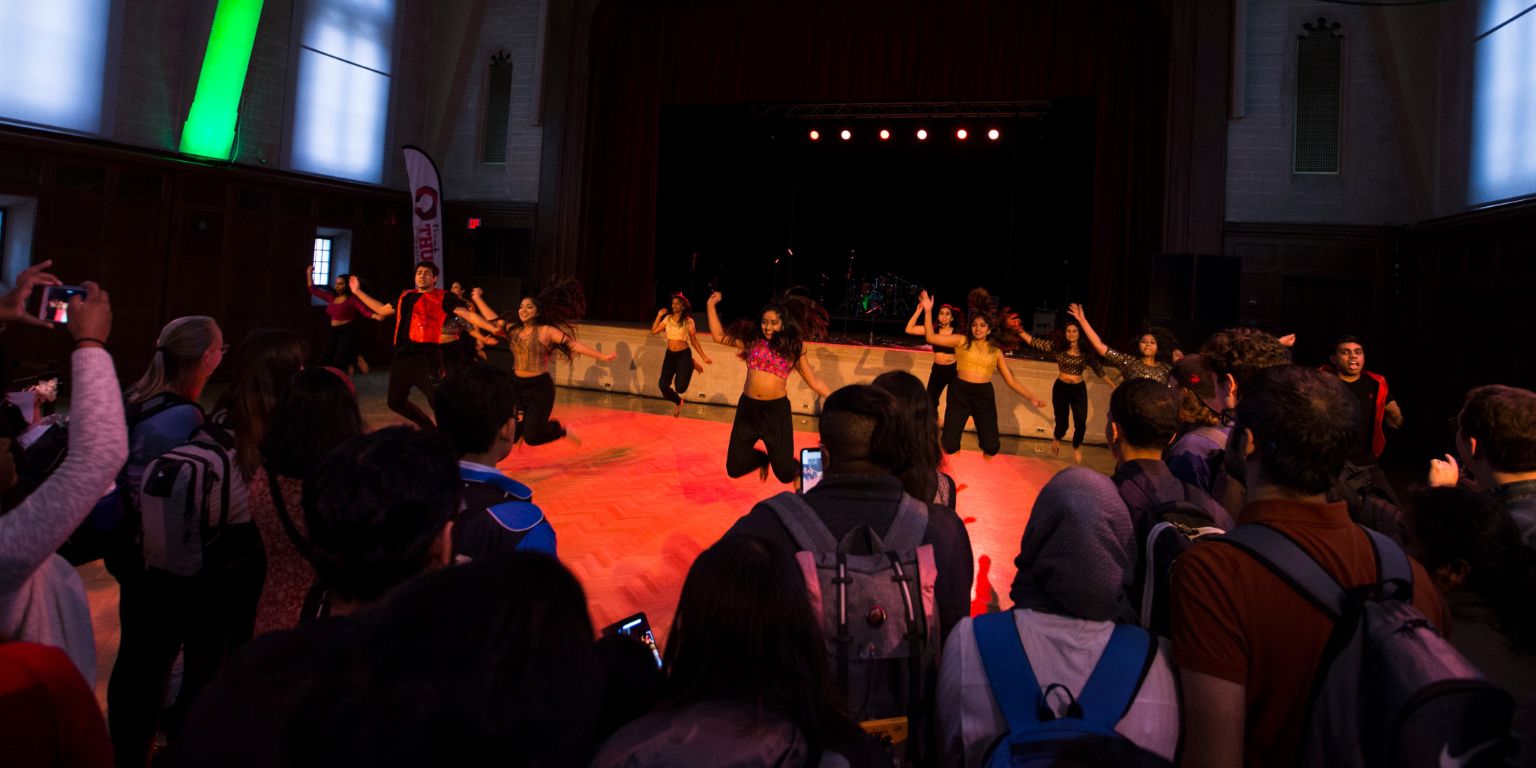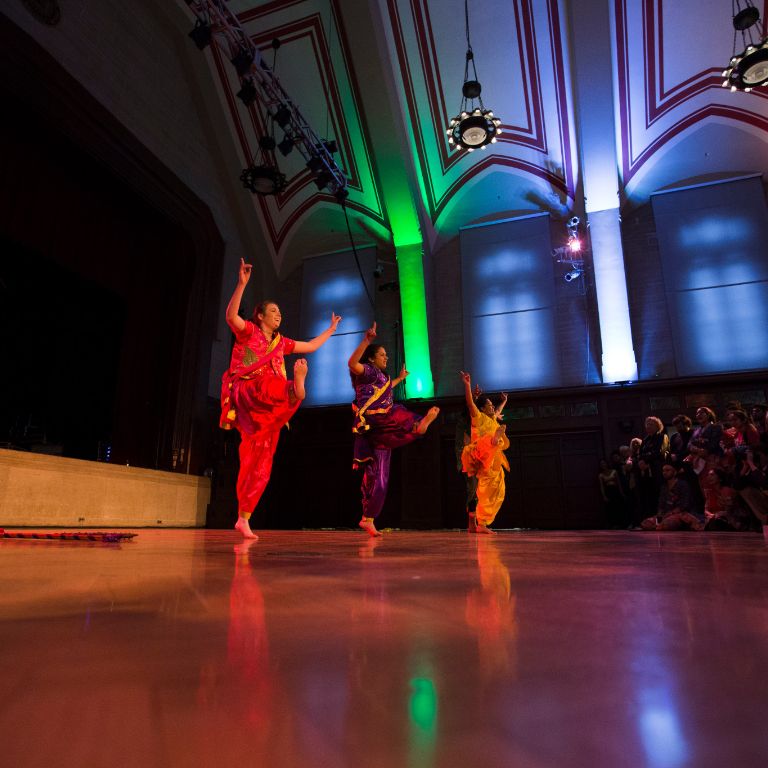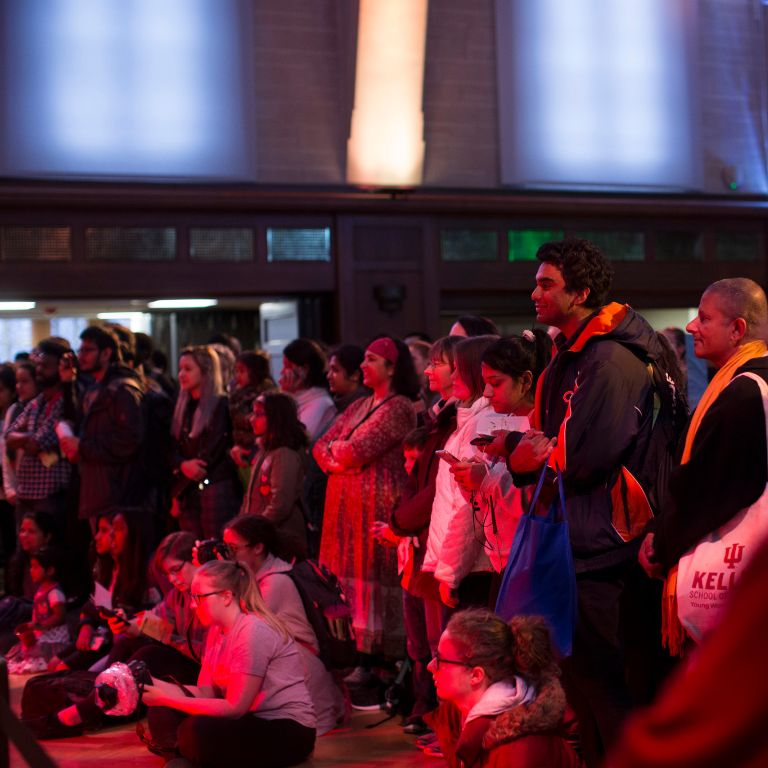 Photos by Chaz Mottinger, IU Communications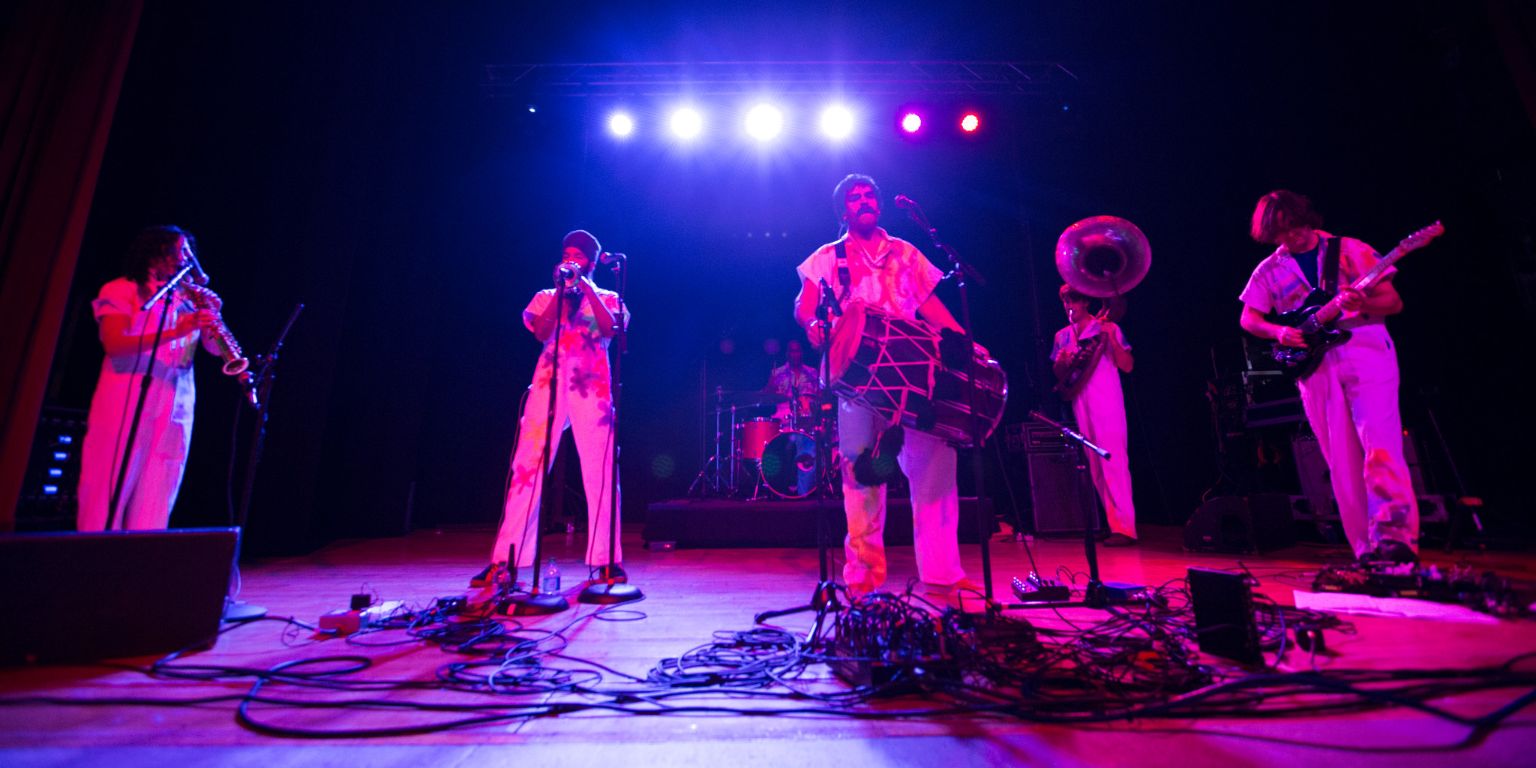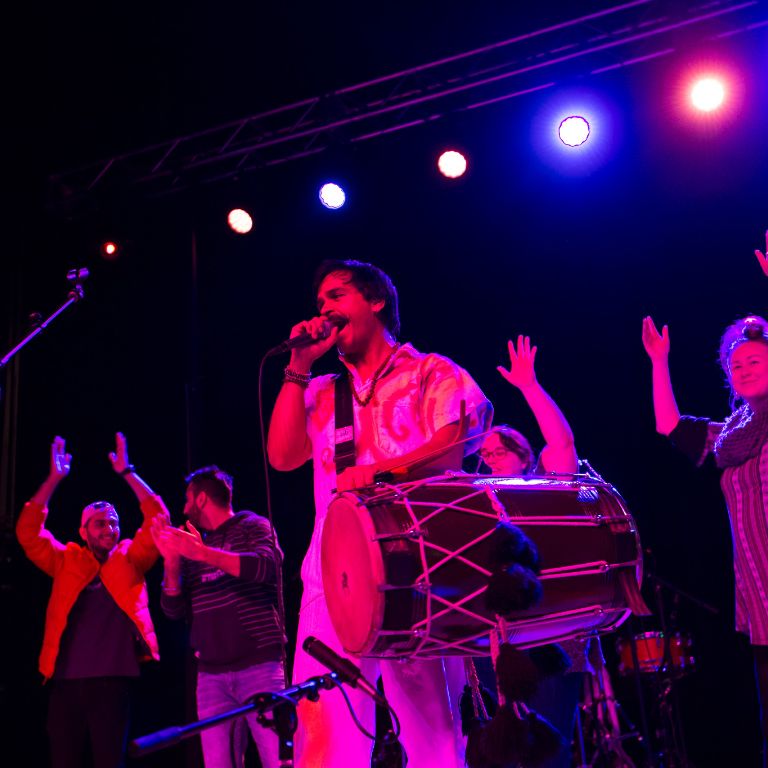 Photos by Chaz Mottinger, IU Communications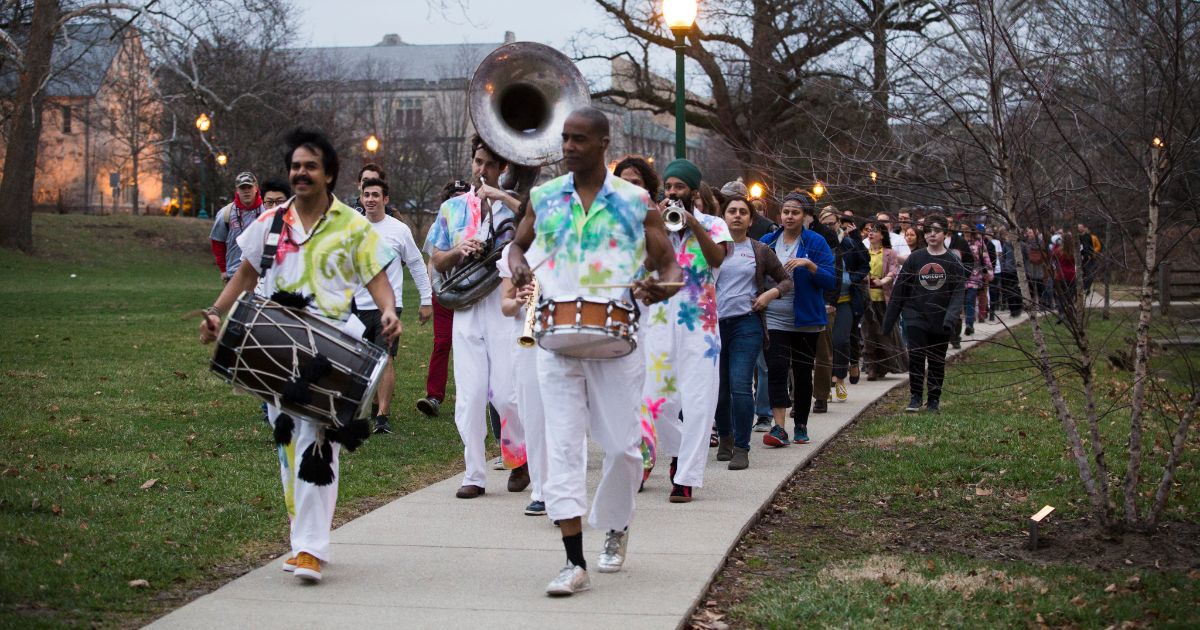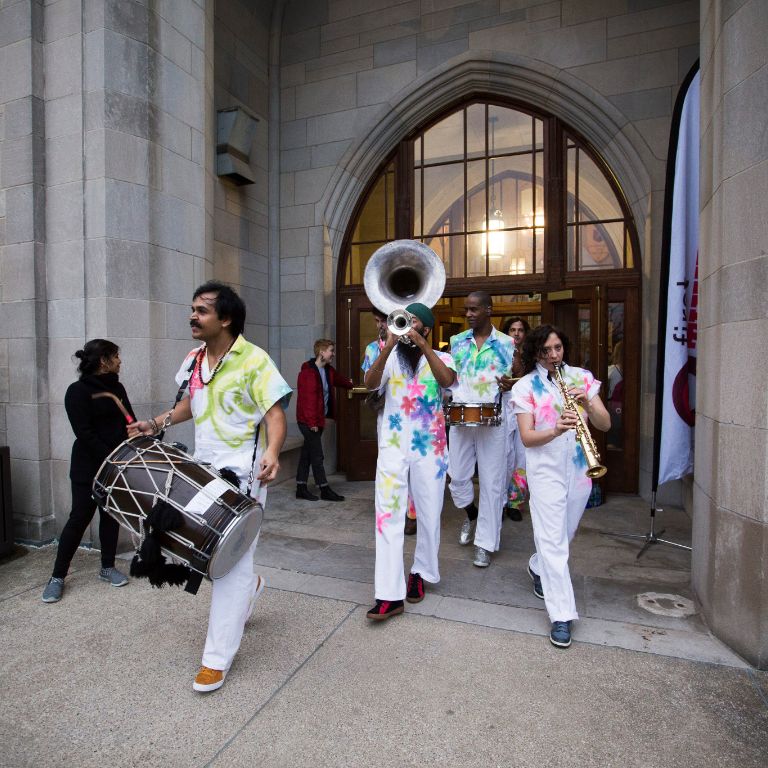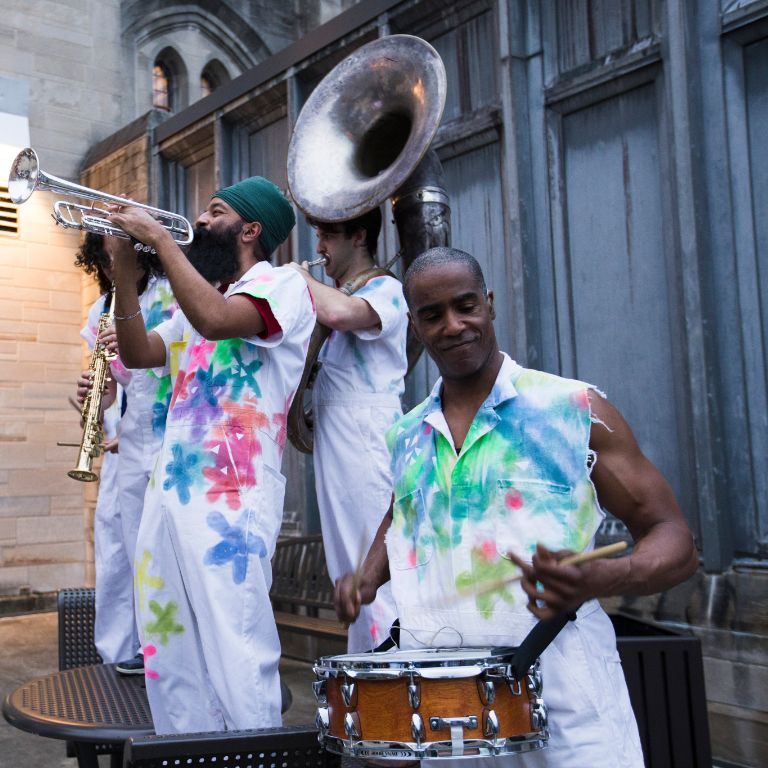 Photos by Chaz Mottinger, IU Communications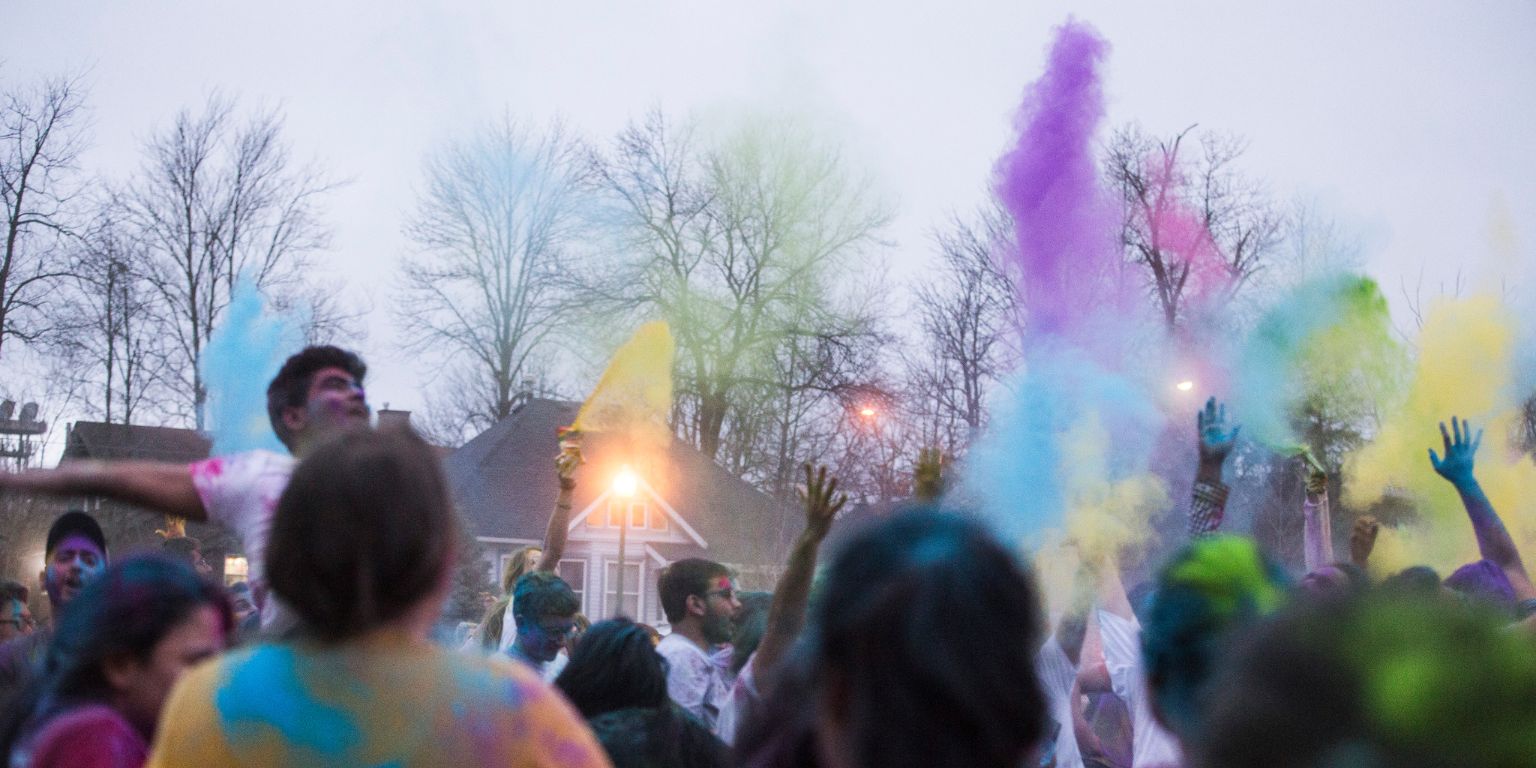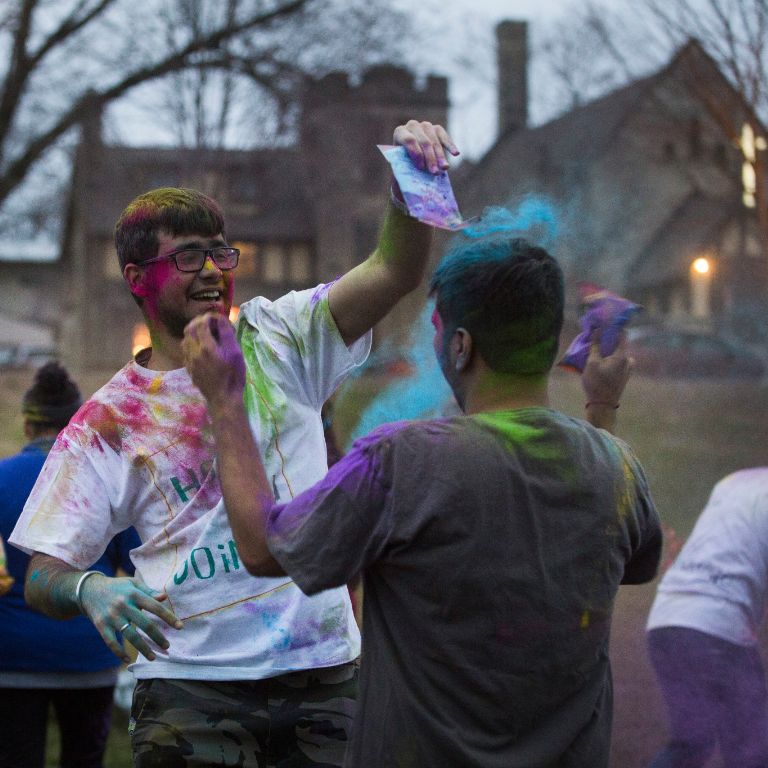 Photos by Chaz Mottinger, IU Communications