Indiana University Bloomington recently announced two initiatives focused on strengthening the university's community engagement.
IU Corps, a network helping IU students connect with service-related opportunities, was announced Feb. 20 and hosted its kick-off event March 1 in Presidents Hall in Franklin Hall. The Center for Rural Engagement, which calls on IU Bloomington faculty, staff and students to find solutions to community opportunities and challenges in rural Indiana, was announced Monday and hosted its kick-off event in West Baden, Indiana.
Meet the leaders of these two new organizations and learn more about how faculty and staff will be able to use them as a resource.
Cassi Winslow-Edmonson, IU Corps director
Nothing makes Cassi Winslow-Edmonson happier than helping people.
For the past five and a half years, she's been helping IU Bloomington students find their way in this world as an associate director for the Career Development Center. Now, as the director of IU Corps, Winslow-Edmonson will help IU students help people across the state and around the world.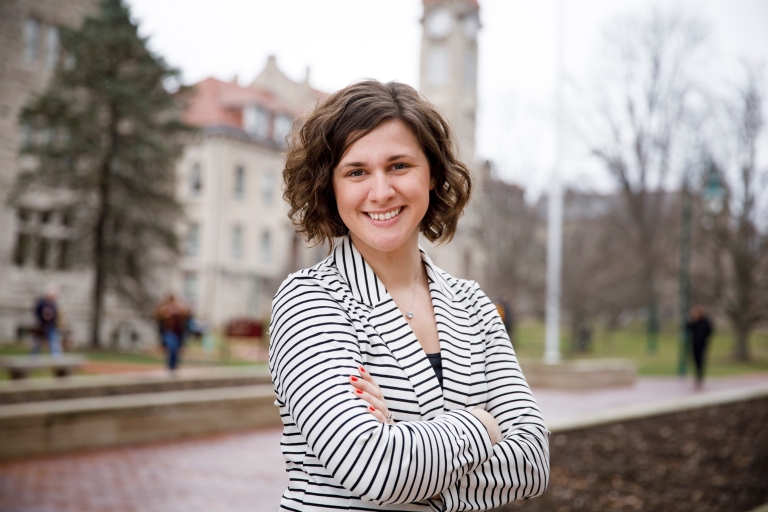 As a native of Washington County, Indiana, Winslow-Edmonson is a Hoosier through and through. Her passion for IU was only strengthened as an undergraduate studying studio fine arts, but she discovered a new passion when she became a resident assistant at McNutt Quadrangle: higher education student affairs.
"Working as an RA gave me the opportunity to interact more intimately with students and be at the front lines of their issues and experiences at the university," Winslow-Edmonson said. "It was really the first time I realized other students had serious issues, and it taught me how much I love helping other people."
Her experiences as an RA led Winslow-Edmonson to pursue a master's in higher education and student affairs through the IU School of Education. An assistantship with career services in the School of Informatics, Computing and Engineering set her on a path focusing on education outcomes and experiential learning. After graduation, Winslow-Edmonson spent a summer as a University Division academic advisor before accepting a position with the Career Development Center.
During her time at the Career Development Center, Winslow-Edmonson took advantage of her tuition benefits by taking classes in human-computer interactions. She put what she learned into practice through redesigning websites and programs and leading the selection of new database software for the center. Her leadership in technology accessibility led Winslow-Edmonson to her first encounter with the minds behind IU Corps, who wanted advice on finding a system that could gather all service opportunities available to students in one place.
"When I started working with IU Corps, it became clear that so many people across the campus really just wanted to improve the world," she said. "I feel like IU Corps is a place that can help celebrate that and help bring those voices together so they can work together."
Bringing those voices together is among Winslow-Edmonson's top priorities as director of IU Corps. She hopes the network will bring together faculty and staff working with the same agencies on different service projects to create interdisciplinary opportunities for students to give back and learn from hands-on experiences. She also wants to tell the stories of service at IU and create a culture on campus that will inspire college students, many of whom were active in community service during high school, to continue that momentum when they arrive at IU.
"Most people who go into student affairs want to help students, but what's so amazing about my new role is I'm not only helping students gain experience, I'm removing barriers for these students to be able to contribute to the world," she said. "It's amazing to think that what I'm doing at IU could help people back home in Washington County and that what students learn there will be incorporated into their curriculum and help them with their future."
Bill Brown, Center for Rural Engagement executive director
Bill Brown has spent most of his life serving rural Hoosier communities.
After graduating from IU in 1976, he was hired to teach biology, coach track and develop a wrestling program at Forest Park High School in Ferdinand, Indiana. After a few years of teaching, he returned to his hometown to help run his family lumber business. Designing and building his own home, though, reminded Brown of an interest he had since high school: architecture.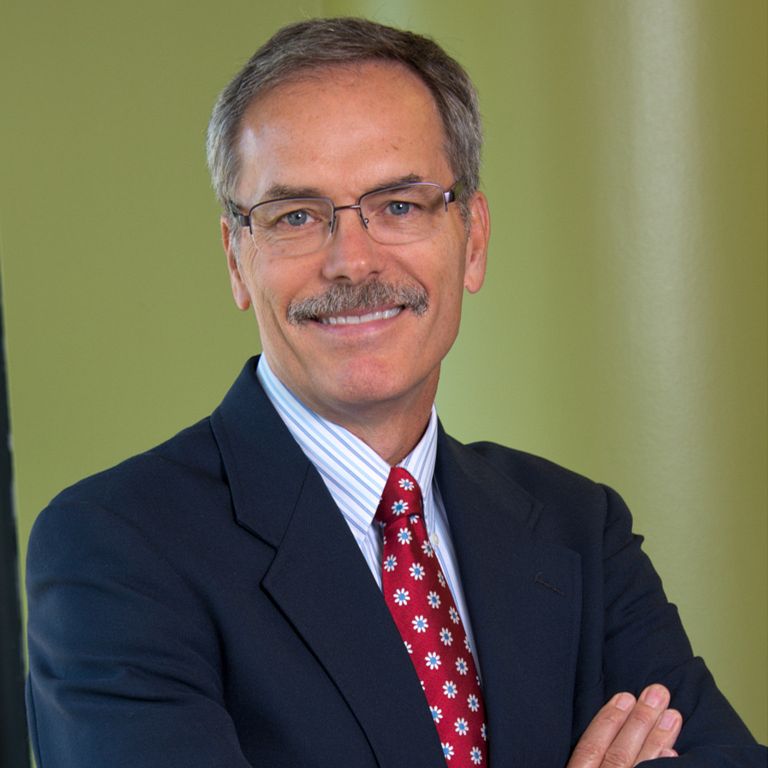 He went back to school to earn a professional degree in architecture from Ball State University and decided to use his new skills to serve the state as public architect, designing schools and libraries. For the past nine years, he's been serving the IU community as the first director of the IU Bloomington Office of Sustainability and as IU's first universitywide director of sustainability.
In a way, Brown said, he has been preparing for his whole life to become the first director of IU Bloomington's Center for Rural Engagement. The new center on campus will partner with Hoosier communities and the organizations that serve them to create scalable and replicable solutions to challenges facing rural Indiana.
"It feels like I was called to do this and designed to do this," Brown said. "I grew up in Dale, Indiana. My mother comes from French Lick, which is in the heart of this region. Rural is not just a geographical notion for me; It's a notion of a spirit and culture and history and family. It's a part of me, and I'm very eager to connect the university I love and have loved for many years with the communities and the people I love."
Building connections is at the core of what Brown plans to do as director. He hopes the Center for Rural Engagement will become a portal where faculty, staff and students can seek out learning and teaching opportunities in local communities and where communities can seek out IU experts and volunteers.
"When we go into these counties, we often find there are already a lot of people working there – national, state or regional government agencies; nonprofits; corporations or religious institutions," Brown said. "We want to catalyze these efforts and be a place where people convene to make those invisible networks visible. Strengthening those networks will allow us to be more efficient and effective and to find gaps that we can then work to fill."
Brown, who said he's still a teacher at heart, plans to stay connected to students and their aspirations in his new role as well. As director of the Office of Sustainability and an instructor for community building courses in the School of Public and Environmental Affairs, Brown saw first-hand how purpose-driven experiences and service learning helped interns and students find themselves and build careers they love. He's hopeful that more members of the IU community will tap into the learning opportunities provided by mission-driven experiences.
"The center is not a closed club – it's an open system," Brown said. "We are a coalition of the willing driven by a purpose, and, if this purpose excites you, then we want to talk to you and we want to invite you to utilize your talents to help."