IU athletes read Dr. Seuss at local elementary schools
As IU men's soccer players Sean Caulfield, Andrew Gutman and Trevor Swartz walked the halls of Arlington Elementary, they were taken back to their own elementary days. But this time, the roles were reversed – they were there to help the students celebrate Dr. Seuss Day.
In honor of Dr. Seuss' birthday, the young men read multiple books by the author to second-grade classrooms at the elementary school. They were three of nearly 80 student athletes who visited 12 schools in the Monroe County Community School Corp. as well as Edgewood Primary School for National Read Across America Day.
Check out a short video and photos from the athletes' visit to the elementary school.
IU Bloomington Center for Rural Engagement receives $10 million grant from Lilly Endowment
IU Bloomington is strengthening existing collaborations and forging new partnerships throughout southwest central Indiana with the launch of the Center for Rural Engagement.
IU Bloomington Provost and Executive Vice President Lauren Robel announced Monday that Lilly Endowment Inc. has approved a $10 million grant to the IU Foundation to fund the center. The grant, $2.5 million of which is subject to matching conditions, will help the center support regionally based initiatives to address community-identified opportunities and needs in 11 neighboring counties.
The center will support and enhance ongoing work by IU Bloomington faculty, staff and students on rural issues, using a mix of approaches from faculty-led classes to multidisciplinary research projects. The center will launch in the 11-county southwest central Indiana region: Brown, Crawford, Daviess, Dubois, Greene, Lawrence, Martin, Monroe, Orange, Owen and Washington counties.
IU photographer creates image highlighting the Old Crescent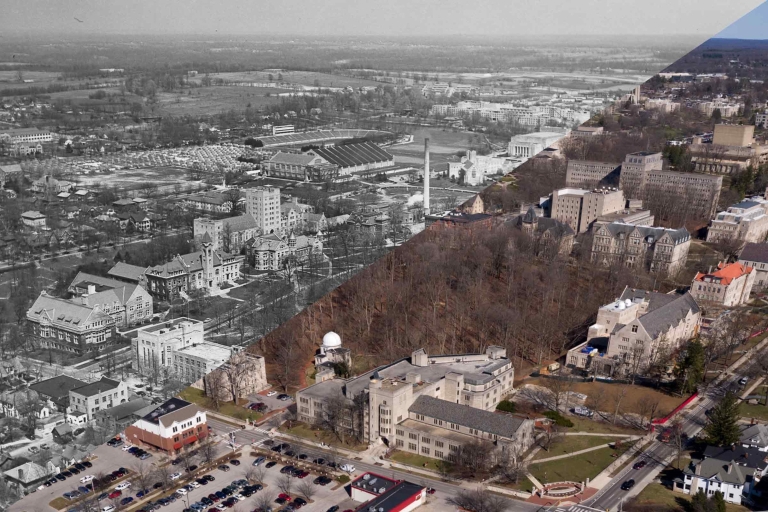 IU photographer James Brosher recently shared a cool image he created by matching up a historical image of the Old Crescent with a new image.
He said he got the idea after spotting a hand-tinted aerial photo of the Old Crescent during a recent assignment at the University Archives. He then worked with colleague Eric Rudd to take a drone shot of the same area.
"The resulting image isn't an exact match to the original, but it's likely as close as we can get without knowing the exact position of the plane and the focal length of the camera used in 1949," Brosher wrote in a blog post. "That said, I hope this image slider helps to visualize the incredible transformation the campus has undergone in the past six decades."
Funk music pioneer Bootsy Collins to speak on campus
Funk music pioneer William "Bootsy" Collins and premier funk music scholar Scot Brown from UCLA will visit the IU Bloomington campus this month.
They'll participate in a free public event, "Funkology: A Conversation with Bootsy Collins and Dr. Scot Brown," from 5 to 7 p.m. March 20 at IU Cinema. Tickets are not required, but seating is limited; doors will open at 4:30 p.m. The event will open with a performance by the IU Soul Revue, directed by James Strong, and will end with a reception in the Grand Hall of the Neal-Marshall Black Culture Center.
The event is hosted by the IU Archives of African American Music and Culture, and additional sponsors include the Office of the Provost; the Office of the Vice President for Diversity, Equity and Multicultural Affairs; IU Cinema; the Neal-Marshall Black Culture Center; the Department of African American and African Diaspora Studies; and the African American Arts Institute.
A related exhibit is on display in the Neal-Marshall Black Culture Center's Bridgwater Lounge.
IU's Center for Underwater Science expanding its partnership with NOAA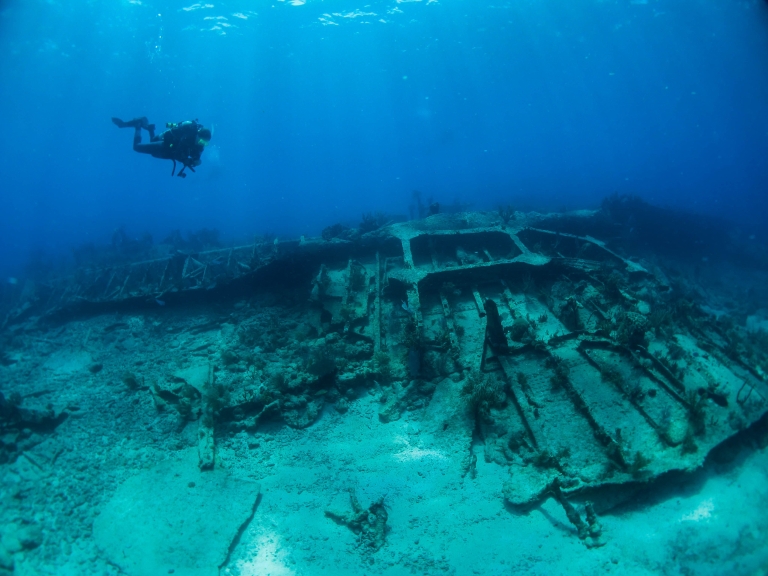 IU's Center for Underwater Science program has signed a new agreement with the National Oceanic and Atmospheric Administration to enhance the two entities' collaboration on underwater and maritime archaeology, conservation, heritage management and public outreach.
The five-year agreement for underwater archaeology work in the Florida Keys National Marine Sanctuary – which has been granted to only one other university, the University of Miami – will not only enhance IU's partnership with NOAA but will serve as a catalyst for securing  funding. It will also simplify the process for researchers and students within IU's Center for Underwater Science program to conduct scientific research in the Florida Keys National Marine Sanctuary.
IU seeking host families for Myanmar Youth Leadership Program
The Myanmar Youth Leadership Program 2018, administered by the Office of International Development at Indiana University, is seeking families and individuals interested in hosting one or two participants for a two-week time period: April 6 to 21.
Host families are expected to help program participants experience a diverse and genuine slice of American life. There is no specific type of family or home that is qualified to host; anyone with a desire to get to know and care for these guests is encouraged to apply.
Participants will have programmed activities Monday through Friday during regular work hours, with their evenings and weekends generally free to spend with their host families. Participants are age 15 to 18 and will have intermediate to advanced English language skills.
Fill out the online application to be a host family or contact Heather Duemling at hduemlin@iu.edu or 812-391-0141.
IU technology supports NASA polar project in its new location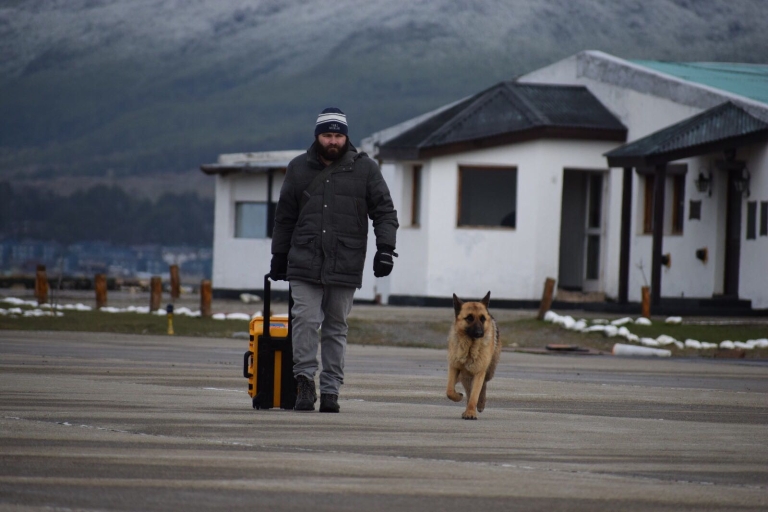 With the addition of a new base camp and a new aircraft, NASA's longest-running airborne mission is better equipped to study sea ice and glaciers in the fast-changing region of West Antarctica. And with the support of technology created by UITS Research Technologies, the mission is gathering and processing more information than ever. 
For the past nine years, IU and the Center for Remote Sensing of Ice Sheets at the University of Kansas have worked with NASA's Operation IceBridge to collect data about polar ice caps. IU provides IT support for the missions and assists in processing the enormous amounts of data the mission generates, helping improve the models of the physical interactions of glaciers, sea ice and ice sheets for scientists to study. 
UITS Research Technologies polar field engineer Aaron Wells shared about his work and the mission's new base of operations in Argentina. Read more about his work via a UITS story.
Predmore named interim university director of sustainability
Andrew Predmore has been named the interim university director of sustainability. In this role, he will provide guidance on sustainability efforts on all IU campuses, as well as direct the IU Office of Sustainability, based on the Bloomington campus.
Predmore joined the Office of Sustainability in 2014 and has led IU's implementation of the national living-learning laboratory model for sustainability teaching and learning. The use of campus as a sustainability lab has generated new collaborations between university operations, academics and the broader community to accelerate student learning and sustainability.
Prior to his employment at IU, he was an assistant professor of environmental studies at the University of Illinois Springfield. Predmore has taught courses in sustainability research methods at IU, as well as natural resource policy and administration, environmental communication and environmental ethics while at Illinois Springfield.
Predmore has a bachelor's degree in government from the University of Virginia, a master's degree in forestry from Auburn University and earned his Ph.D. in forest resources and environmental conservation from Virginia Tech.