Indiana University Bloomington is helping celebrate the centennial of legendary jazz vocalist Ella Fitzgerald with an exhibition, film screening and public lecture.
Known as the "First Lady of Song," Fitzgerald collaborated with the likes of Chick Webb, Louis Armstrong and Duke Ellington. She won more than a dozen Grammy Awards and sold more than 40 million albums during her lifetime. IU is part of the yearlong celebration of her 100th birthday, which began in April 2017.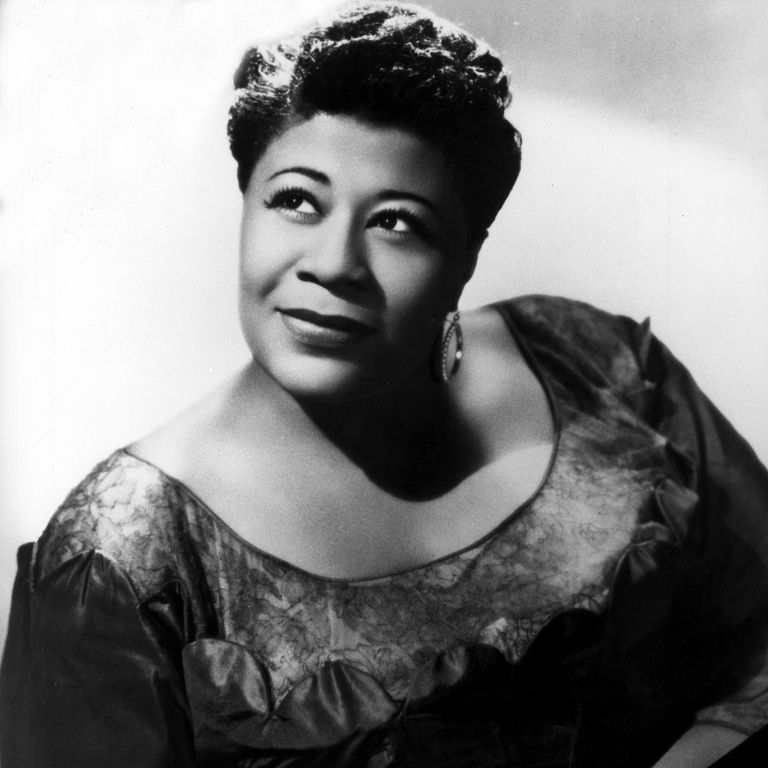 The university is home to items belonging to Fitzgerald through the university's Sage Collection and the Black Film Center/Archive and the Ella Fitzgerald Charitable Foundation, including sheet music, records, photos, two 1960s-era stage dresses designed by Hollywood legend Don Loper, a pair of gloves, a wig and an extremely fashionable pair of hot pink cat-eye-shaped prescription sunglasses.
"I am thrilled the Sage Collection has the opportunity to honor this treasured American artist by sharing fabulous pieces from Ella Fitzgerald's wardrobe, along with photographs and recordings depicting her long and prolific career," Sage Collection curator Kelly Richardson said.
Several events are scheduled around the celebration, including:
"Celebrating a Jazz Icon: 100 years of Ella Fitzgerald," a free exhibition featuring pieces from Fitzgerald's wardrobe from the Sage Collection, as well as images, albums, sheet music and books from the Black Film Center/Archive at Indiana University, the Ella Fitzgerald Charitable Foundation and the Great American Songbook Foundation. The exhibition opens March 20 in the Kirkwood Hall Gallery, on the second floor of the home of the School of Art, Architecture + Design. The gallery is open from noon to 5 p.m. Monday through Friday. An opening reception will take place at 5 p.m. March 20 in the Kirkwood Hall lobby. The exhibition closes May 4.
Ella Fitzgerald Charitable Foundation executive director Fran Morris Rosman will speak from 2:30 to 3:45 p.m. March 19 in Fine Arts 015, where she'll discuss Fitzgerald's life and legacy. Rosman has been intimately involved in several donations of Fitzgerald's items to Indiana University, which began through a connection with Kelley School of Business associate professor emerita Laura Ginger, who was Rosman's roommate at the University of Chicago.
IU Cinema will screen "St. Louis Blues" – featuring Fitzgerald alongside other of the mid-20th century's most important African-American stars, including Nat King Cole, Cab Calloway, Ruby Dee and Mahalia Jackson – at 7 p.m. March 19. The screening is free but ticketed. The film will be preceded by a musical performance by jazz musician and School of Public and Environmental Affairs senior lecturer Monika Herzig.